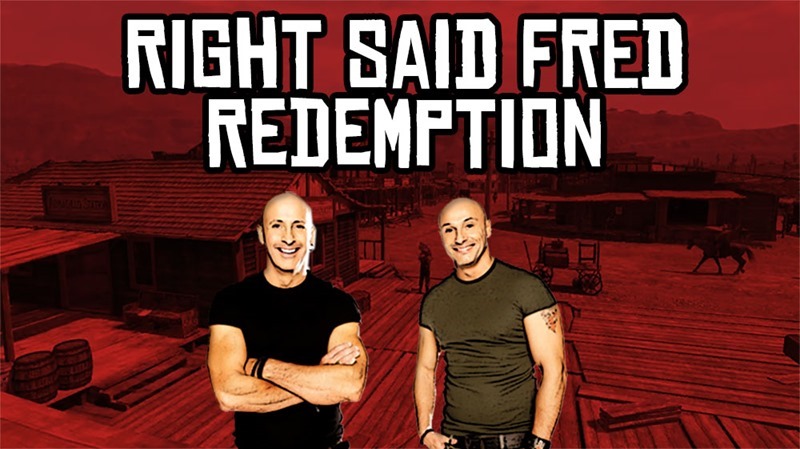 Yesterday a single image tweeted out by Rockstar set the internet ablaze. 22 hours later, and the single image of 7 silhouetted cowboy-looking folk against a very red sunset backdrop has received nearly 120 thousand retweets and over 200 thousand likes.
While it could be some sort of Western-themed DLC for GTA Online coming, it more than likely signals the imminent reveal of the third Red Dead game
Since then, people on the internet who like to data-mine and dig for information have been hard at work trying to figure out just what Rockstar's up to. It's been a bit of an open secret in the industry that Rockstar's working on a Red Dead sequel, so my money's very much on that – but what sort of game could it be?
Is it just set to be bigger and better? Or will it, like GTA V, be a game of two parts. It'll more than likely contain an online portion – much like GTA V did. And for good reason; that addendum has earned Take Two monumental piles of money. It makes sense then, that Take Two would register Red Dead Online. And they have.
RedDeadOnline was registered by the company yesterday, in what could just be a pre-emptive strike on domain squatters, or a portent of what we can expect in the next game. Hopefully, it won't just be an online game, because then I'd have to kick puppies or something. It links through to the same image the company tweeted.
@ZhugeEX @RobotBrush Look at this one! https://t.co/PhlnQW4VY5 Take-Two Interactive is registrar https://t.co/SYDi8owuMl pic.twitter.com/DBeNjEhTBJ

— Bill Wright (@billwright) October 18, 2016
In related news, the tweet seen around the world has already resulted in Take Two's shares going up by 5%.
In even more related news, spurious rumours suggest we'll find out more this week, on Thursday to be precise.
Last Updated: October 18, 2016