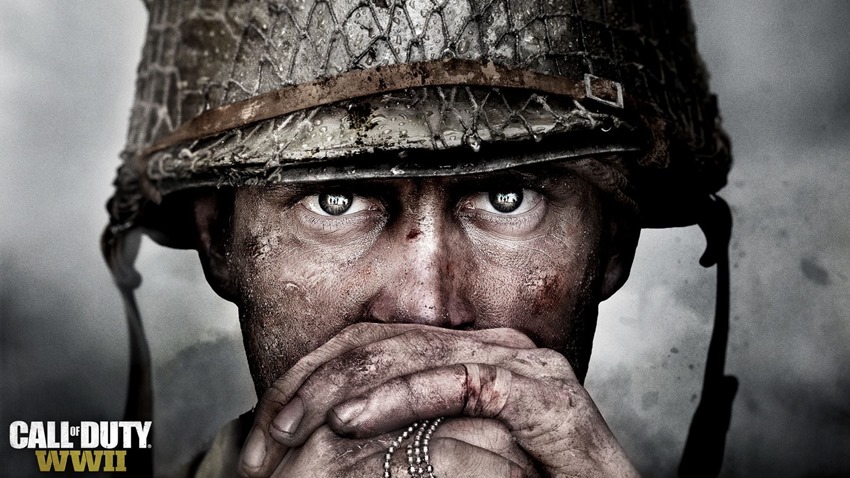 It's weird when you think about how the early 2000s were the zenith of games that featured an opening stage set on Normandy Beach and the utterly bloody invasion of Axis territory by Allied forces as the tide of the second world war began to turn. That's a pivotal moment in human history, when the world united back against Adolf Hitler's genocide machine and said "no more".
Countless lives were lost to establish that foothold, as the beginning of the end crept up Nazi forces and their allies. A fixed point that defined the 20th century. Call of Duty: Modern Warfare shifted that perspective when it launched in 2007, taking the action far away from those blood-soaked waters and into more modern theatres of battle. Treyarch's 2008 entry in the series may have briefly returned to World War 2, but the franchise was largely ready to explore other eras, eventually culminating in last year's Infinite Warfare that took the series…TO SPACE!
2017 marks the year that Call of Duty returns to basics however, a move that has been three years in the making already as the other major players in the industry have also decided to dial back the clock on their battlefields. "It always seems to happen like that," Activision CEO Eric Hirshberg said to Polygon of the trend.
We definitely just thought it was time to take the franchise back to its roots
We're all plugged into the same cultural rhythms to a certain extent. Specifically to us, three years ago when we greenlit this thing, we definitely just thought it was time to take the franchise back to its roots. There's no other franchise in any medium that I can think of that's got an annual release, first of all, also that stayed on top of the charts for this many years in a row.

The most important thing is to find a way to strike … the right balance. If the game's not familiar enough, then it doesn't deliver on the things that people love about the franchise. And if it's not fresh enough, they can get bored. And we've dealt with both ends of that continuum. But when you get that balance right, I think that's when you get the best games and the best fan response and the best results overall. I think this is one of those years where it feels like the right game at the right time being made by the right team.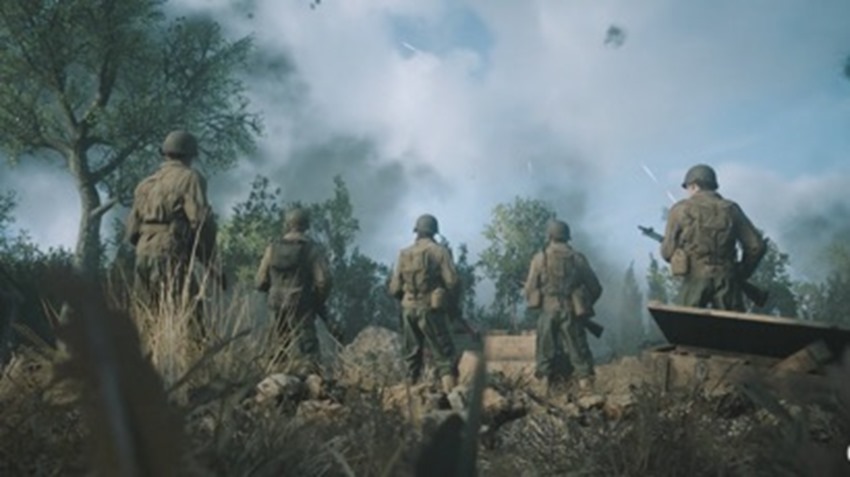 The second that Activision announced Call of Duty: World War 2, the accusations began piling up that the publisher was merely aping EA's successful Battlefield 1 which had gone all the way back to the first Great War. An unfair comparison for sure, because as mentioned above any game within the Call of Duty franchise is greenlit three years before release. "Well I certainly can't comment on any influences that might have an impact on our competitors, I can speak for us and you know I totally acknowledge that these things do seem to happen in waves like this," Hirshberg said.
I mean three years ago when we dreamed up this game and decided it was time to go back to our roots, we could not have known at that time that the year we would launch it would be a year in which there would be several World War II movies in the theaters and that there would be other competitors going back to historical settings.
Activision came up with the germ of the idea for a return to World War Tow, that was then further discussed with Sledgehammer after they'd wrapped up on the well-received Advanced Warfare that set the style and tone of Call of Duty for its latest cycle. "In this particular case I do think the impetus for the discussion started with those of us who manage the franchise overall," Hirshberg said of the process for deciding where to take Call of Duty next.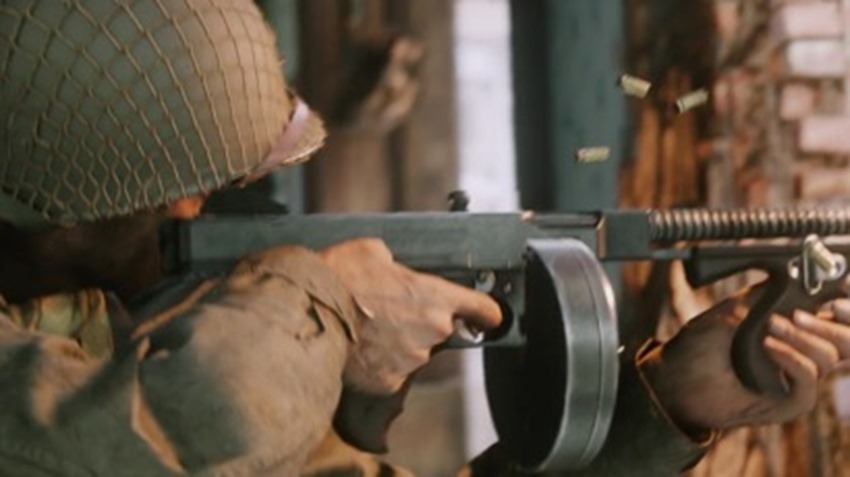 Because we know that without a lot of passion and a lot of vision from the team, and a lot of excitement from the team, we're never going to be successful without those things. So the conversation took on a life of its own very quickly. These things are always a dialogue because you have to have a creative team that's passionate about the opportunity, because I don't know too many great or successful games that have come out of teams that weren't passionate about making them.

The good news is that when we sat down with Michael [Condrey] and Glen [Schofield] and the leaders at Sledgehammer they were immediately super excited about it and they came back with a huge vision not just for how to take us back to our roots, but a lot of new ideas to make it fresh as well.
A proper reveal for the next Call of Duty kicks off, just in time to give me new footage that doesn't make me think that I'm looking at Damien Darhk from Band of Brothers.
Last Updated: April 26, 2017