Yesterday, Goliath Gaming came forward as a new South African Multi-gaming Organization. We're used to seeing these sorts of things pop and up, and sometimes disappear, but what set Goliath Gaming apart was the legal arrangements involved with the players and the promise of a salary for members of their Dota 2 and Counter-Strike: Global Offensive teams. This means a number of things for esports in South Africa, and brings about an important question as to what is a "sustainable" salary for teams?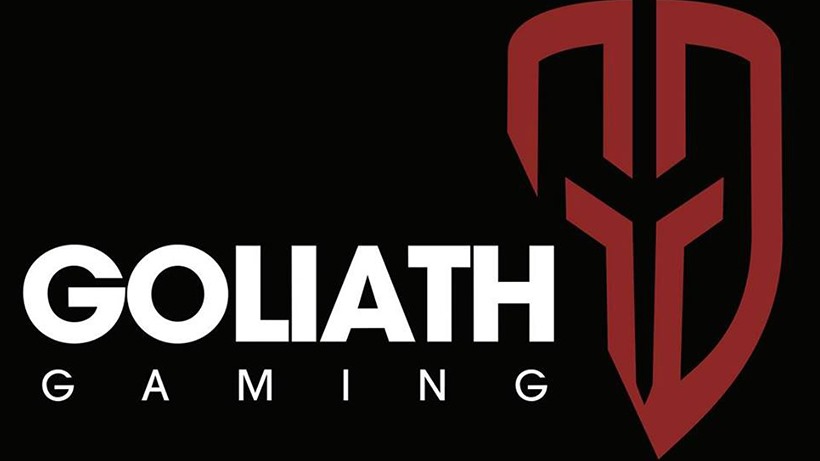 For clarity, sustainable would be being able to afford rent (living alone or with someone), paying bills, buying food, etc. Basically, everything you'd expect from a normal paying job with the hopes or not ending up homeless. Now, no figures for the Goliath Gaming teams have been made public, so for the sake of this peace let's look at what would be a sustainable salary for a person in an esports team.
Rent is often a variant of where you're situated. For example, Cape Town is hellishly expensive in the City Centre, while moving out to 'burbs you'd pay a lot less for a flat/small apartment. The same would apply to Johannesburg where rent is slightly cheaper in the nicer areas, but again out in the neighbourhoods you'd pay around the same in Cape Town. Rent is a tough one because the place you live is often dictated by how much you earn, so as a safe bet let's allocate around R3500 per month for rent, if you're sharing with someone else. Some of the other important bills would of course be electricity (R500), internet (R500 if you're sharing). Other utilities may come to around an extra R500 and then there's food which will also vary depending on how much you're willing to spend, but can be cut down to about R2000 a month. So we're already at around R7000, and that's just your basic expenses at estimated values. You'd still need medical aid, and all that so your final cost of living might come to about R10 000 per month, and that's not including fun money.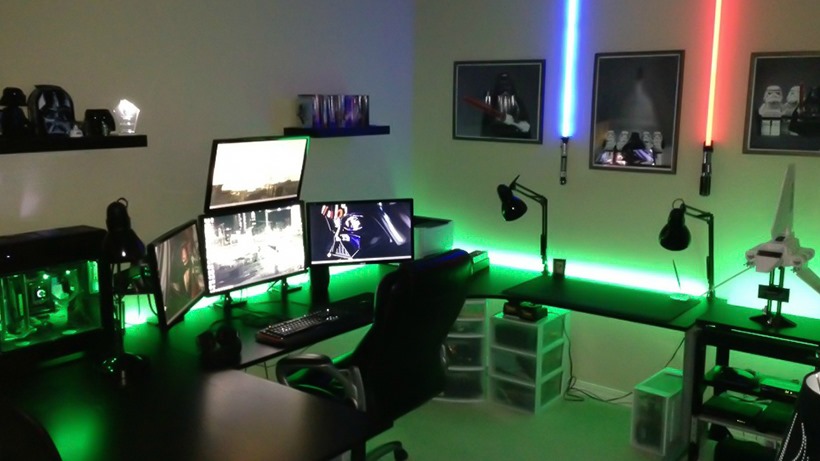 Let's not forget the average gamer's battlestation.
That would be a flat salary per month, and my estimates put it at around R10 000 per month. The important factor to take into mind is the model of payment the MGO is using. Some examples are MGOs taking 100% of the prize winnings, taking their percentage off the top and paying the winnings out each month in equal instalments to the teams. This would mean you'd get a basic (of R10 000) and earn whatever prize winnings you made from respective tournaments in that month. The only forseeable issue with this method is what if the Dota 2 team is losing everything, while the CS:GO team is winning? Dota 2 gets no money. And, that's why that model is extremely risky. The second option is giving the teams their prize money after taking your cut and then they do with it what they please.
Last year I wrote an article about Bravado Gaming who had already made around R100 000 from CS:GO in 2016, each. If they had used a salary system that would mean each player would be making around the minimum of R10 000 per month, but they won pretty much everything. Bravado, despite being one of the bigger organizations in the country, have not given their players salaries. Instead the players earn the money they win – which works if you keep winning.
Why is it important to discuss the sustainability of player salaries? Well,  Goliath Gaming is now publicly setting an example in which other teams might follow. They're going to be under heavy scrutiny in the upcoming months as other players and teams watch them closely. If they struggle and don't put up good results, other teams may turn around and say "why aren't we getting paid?" If they do put up results other teams are going to turn around and say "look, they're being paid to play and look how good they are." Whichever the situation it's safe to say that Goliath Gaming is going to be in the spotlight and under heavy observation from a number of organisations. The fact of the matter is we're reaching that stage now where salaries need to be on the table, even if they're small. Anything at this point is a good start for our growing industry.
Like esports?
Check out esports central
Last Updated: June 20, 2017