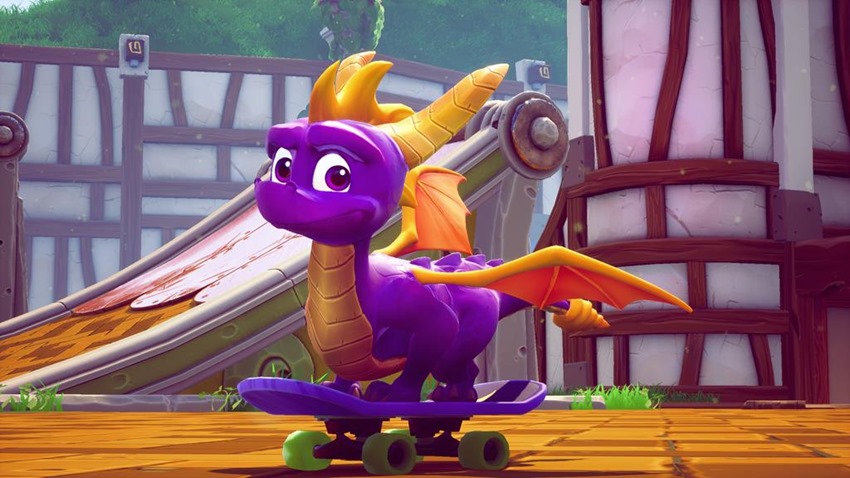 What does a purple dragon who helped define the PlayStation a heavyweight console in the 1990s have in common with a message in a bottle? Well for starters, they're both linked to one Stewart Copeland from The Police, one of the finest bands to ever emerge from the UK back in the late 1970s. Spyro the Dragon wasn't just a runaway success visually when it first launched on the PS One, it was an audio treat as well thanks to Copeland's sublime talent for world-building through atmospheric music.
Fast forward a few decades, and Spyro is back and looks better than ever. That, and it's also capable of tickling your auditory canals thanks to the massive advancements made in audio technology since the humble days of the ol' CD-ROM technology that woke your ears up with the sound of cascading wind chimes. For the development of the Spyro: Reignited Trilogy, Toys for Bob had to essentially reconstruct the music from scratch. "To create the "reignited" music, we reconstructed all 120+ themes from the original trilogy, transcribing each piece note-by-note," music remixer Stephan Vankov said to the PS Blog.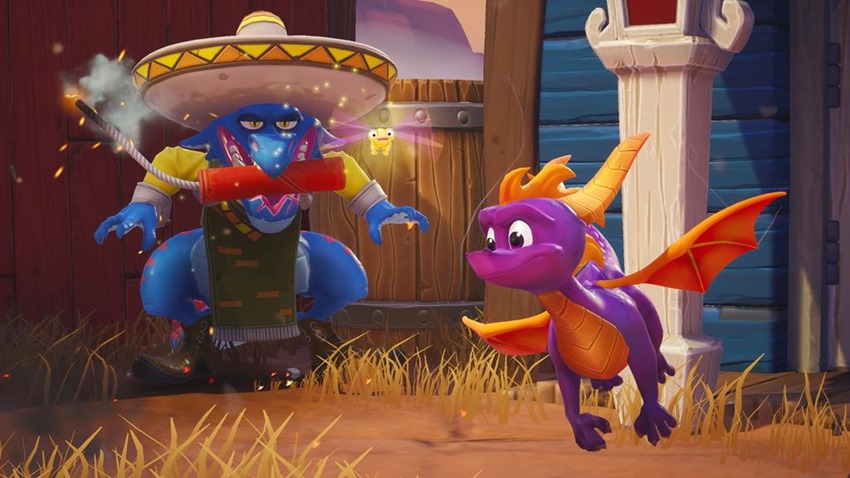 This gave us the flexibility to update some of the instrumentation and also gave us access to individual instrument parts for use in our dynamic music system, which allowed us to add a whole new dimension to the music experience. Our goal during the production process was to stay faithful to the energy, feel and instrumentation which gave the original music its distinct flavour, such that without a direct A/B comparison most fans wouldn't immediately recognize that it's been touched.

We met with Stewart several times throughout the project to share progress, and we think we even managed to trick his ears on a couple of tracks! In general, our mantra was "how would Stewart make this music sound, were he composing it with today's tools?". In most cases, we strictly used the original music as goal-posts, constantly switching back and forth to make sure our rendition was capturing the essence of the composition accurately.

In cases where appropriate, we referenced the awesome level art that our team was creating to see if we could gently nudge the composition in a direction that would better match the aesthetic of the remastered levels.
As for Copeland? His experience and energy helped resurrect an amazing soundtrack and made it sound better than ever. "Working with Stewart Copeland throughout the project was an amazing experience," Vankov explained.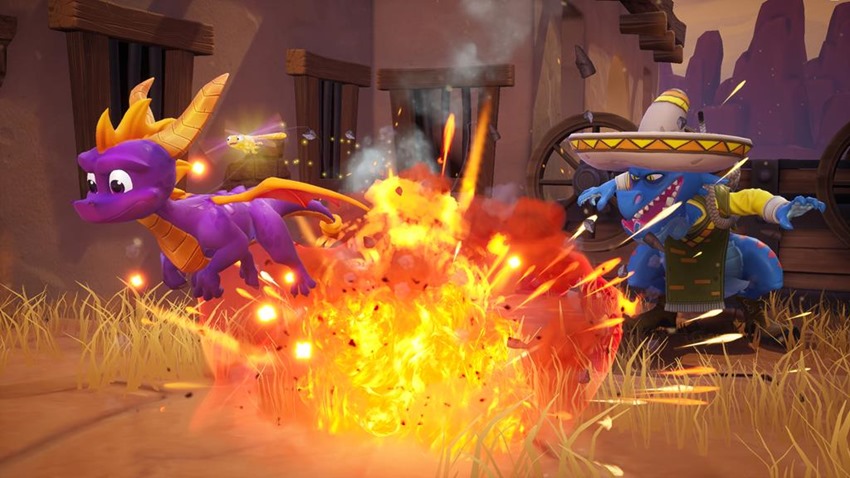 He's such an approachable, fun guy, and his enthusiasm is infectious. This energy permeates the music he has created for the original Spyro trilogy and we wanted to make sure that our work accurately captured this spirit.

So, we met with him several times throughout the project to share progress and get his feedback. He was appreciative of how we were handling his music and it gave us a lot of wind-in-the-sails to know that we had his support behind us. We also showed him what we were doing with dynamic music and were happy to find out that there were discussions about having dynamic music in the original games but they were unable to achieve it at the time due to technical limitations. It was great to know that we were aligned with, and in a position to fulfill, his creative vision for the music.

We're honoured to bring such an iconic soundtrack into a new generation, and we think fans too will appreciate the love and care that's been poured into the Spyro Reignited Trilogy music experience.
Not long to go now until players can finally stop chasing the dragon. Spyro: Reignited Trilogy arrives on PS4 and Xbox One on November 13.
Last Updated: November 6, 2018