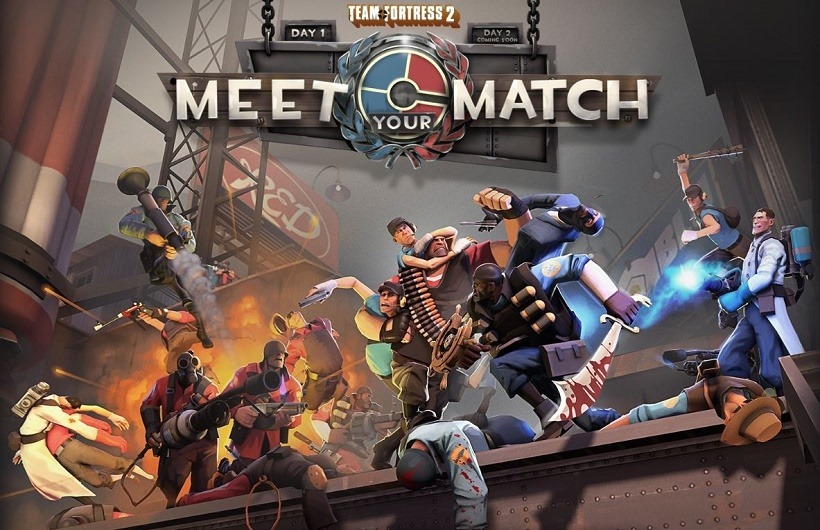 So, it looks like Team Fortress 2 is getting a competitive mode (via RockPaperShotgun). Now that that's out of the way, Valve can now get started on developing Half-Life 3, right? Wrong! That's probably never going to happen, but we're not here to talk about that.
What we are here to talk about, is the fact that Valve's beloved shooter is now finally getting its very own ranking system, almost a whole decade after release. Gee, I wonder what encouraged them to add this functionality? Was it Overwat…
"… we cut you off mid-sentence, gently place our fingers on your lips and whisper: Matchmaking has never existed in video games before."
Sure Valve, whatever helps you sleep better at night! Just shut up and tell us more!
Introducing Competitive Mode, a ranked 6v6 game mode featuring all nine TF classes. Climb the comp mode ranks to earn up to 18 titles and badges. Track all of your match and ongoing stats in-game. You can even earn stat medals by scoring in the top percentile of all players in your rank.
If you don't have a single competitive bone in your body, fear not! Casual mode is getting a bit of an overhaul too with the new update.
Matchmaking is also changing the way TF2 can be played casually. Now, instead of jumping randomly into an in-progress game, you'll be matched into an unranked 12v12 game with players of similar skill. This means no more auto-balancing—you'll be playing a match from start to finish, with actual winners and actual losers.
Sounds good! I wonder if this update didn't come a little too late though. Overwatch, there I said it, has been out for a few months now, and people have been loving the heck out of it. The recent inclusion of competitive play has only made it better.
To be fair, Valve didn't just slap on Competitive Mode to their shooter willy-nilly. It's been in beta since February actually. I wonder though if its official release now will draw players back in?
Personally, after playing Overwatch, I can't see myself going back to Team Fortress 2. What about you?
Last Updated: July 7, 2016