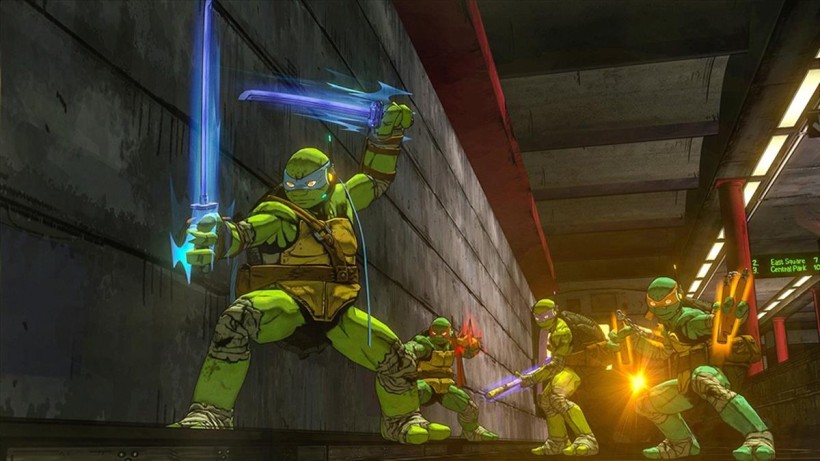 Growing up, you couldn't shake a hastily-made set of nunchaku around without knocking over some Teenage Mutant Ninja Turtle merchandise. The half-shelled heroes were just about everywhere: TV, movie screens, terrible food tie-ins, toys and a NES game that was responsible for console warranties being voided through a window.
Every kid on the playground wanted to play Teenage Mutant Ninja Turtles, with epic battles breaking out over just who got to be Michelangelo. Which was fine with me, because I'd appear from the shadows with cheese graters attached to my arm and yell that Shredder was the coolest character of them all.
Teenage Mutant Ninja Turtles is also a generational franchise. Maybe your favourite version of TMNT comes from their 1980s incarnation of wise-cracking pizza eaters who kicked butt. Maybe you were unfortunate enough to witness the live-action Power Rangers-esque show from the mid-90s that introduced the world to Venus De Milo.
Or maybe you hopped on the Turtles bandwagon with the successful early 2000s animated reboot or the recent and brilliant Nickelodeon series that has proven itself to be the definitive version of the Turtles so far. Whatever your taste is, I'm naturally over the moon at the idea of Platinum's unannounced Teenage Mutant Ninja Turtles: Mutants in Manhattan, thanks to some screenshots that have leaked via AGB: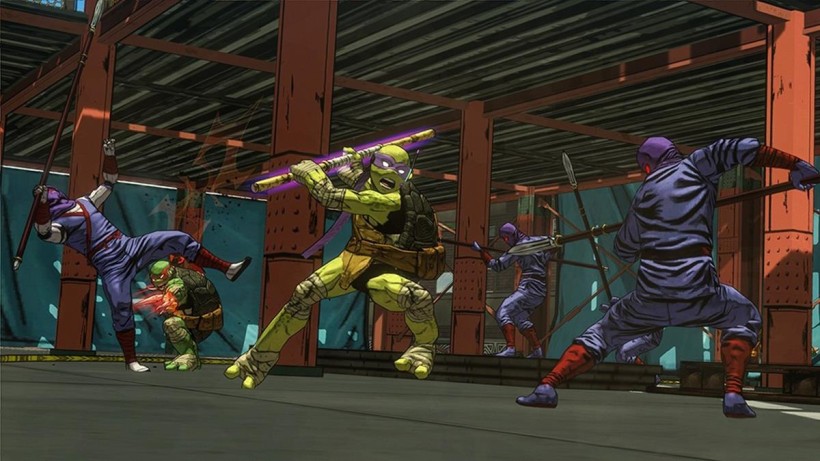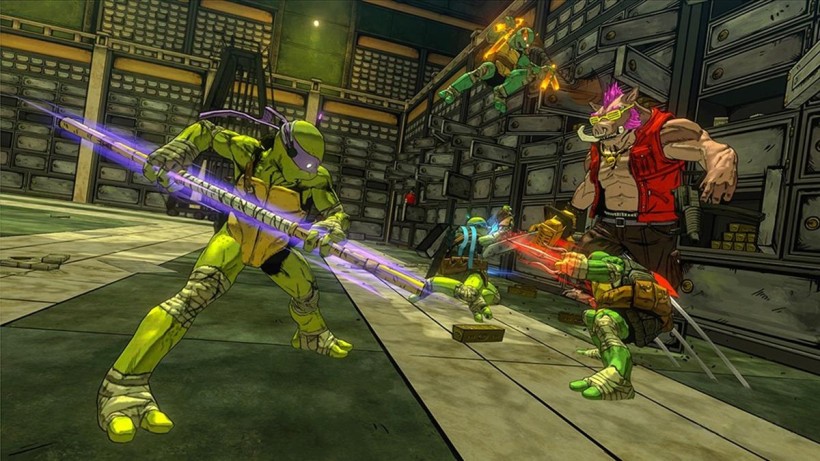 It looks very much in line with Platinum's previous animated action game, last year's Transformers Devastation. A game which is easily one of the best action experiences of last year, if you enjoy the idea of finishing a combo attack with 18 wheels of Autobot pedal to the metal.
Although those noses be freaky yo. Platinum and Activision are keeping mum on the project so far, although other retailer leaks so far point to Teenage Mutant Ninja Turtles: Mutants in Manhattan having a PC, PlayStation 3, PS4, Xbox 360 and Xbox One release eventually. Or just in time for that upcoming movie sequel I'd bet.
Last Updated: January 18, 2016