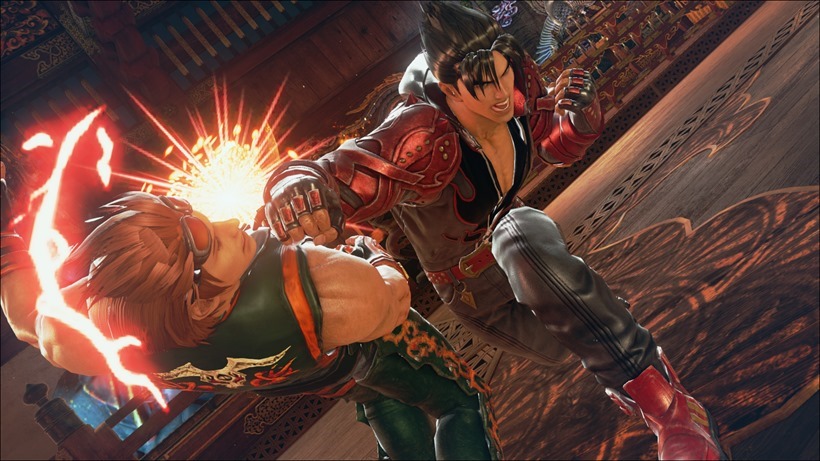 We've had a new Mortal Kombat this year. We've got a new Street Fighter on the way in 2016 that had us high-fiving one another in the face whenever we landed a Shinku Tatsumaki Senpukyaku (NAILED IT FIRST TIME) attack.
So what's tekken that other fighting game franchise so long to materialise? HA!
After all, Tekken 7 has been knocking around Japanese arcades since March, gobbling up coins and fight-sticks. Bandai Namco has been mum on when the game can be expected to escape those gaming halls, but one report has it locked for a 2016 release.
That's according to Spanish site Koi Nya, who had their local Bandai Namco marketing manager David Fraile explaining that a console launch was expected during 2016.
That's a rather large window, and with the first quarter of the year filling up quicker than a motorist before a petrol price increase with games that are skipping out on the final release quarter of the year, I wouldn't bank on seeing  Tekken 7 released anytime soon in 2016.
That being said, it has been a while since I've gotten my hands on a new Tekken game. It's got a certain style unique to it, with each character bringing their own brand of violent fisticuffs to the table. I've always been fond of that franchise, and the ludicrous characters in its roster.
Except for players who use that cheap bastard Eddy Gordo as their main, and button-mash his attacks endlessly. That Crapoeira fighter is no match for my annoying abuse of Steve Fox's dodge moves. Dodge! Dodge! DOOOOOOOOOODGE!
Last Updated: October 7, 2015