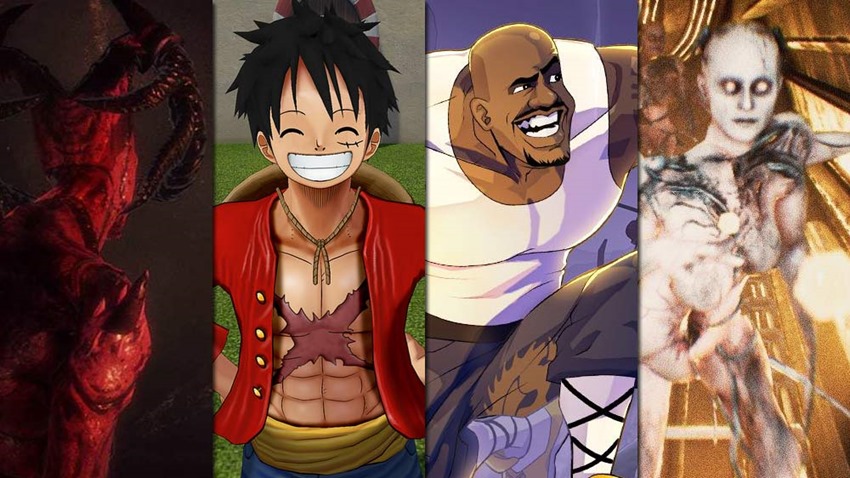 If 2017 was a banner year for games, then 2018 has easily eclipsed the benchmark in quality gaming titles. Just take a look at some of the finest highlights of the year so far: Assassin's Creed Odyssey is crushing the charts, God of War was a monumental redesign of everything fans knew about Kratos and Marvel's Spider-Man is easily the new benchmark in superhero games and how the stories of those characters should be told.
We're not here to talk about those games.
Instead, we're talking about the worst that 2018 has produced so far. With the year almost over, it's safe to say that the bottom ten are very likely to be usurped by the games that are on the Q4 horizon. Instead, what we have here is the bottom of the barrel, if that barrel was already underneath another barrel that had been scraped with a belt-grinder.
I'm going with Metacritic for this list, because even though I love OpenCritic enough to consider having their site logo tattooed on my neck, the OG platform for aggregated review scores just has a wider selection of middling garbage to sift through. So put on a Hazmat suit, check your air filters and let's wade into a sewer of decrepit gameplay that'll have you gagging. Starting from number ten:
Senran Kagura Reflexions – 39/100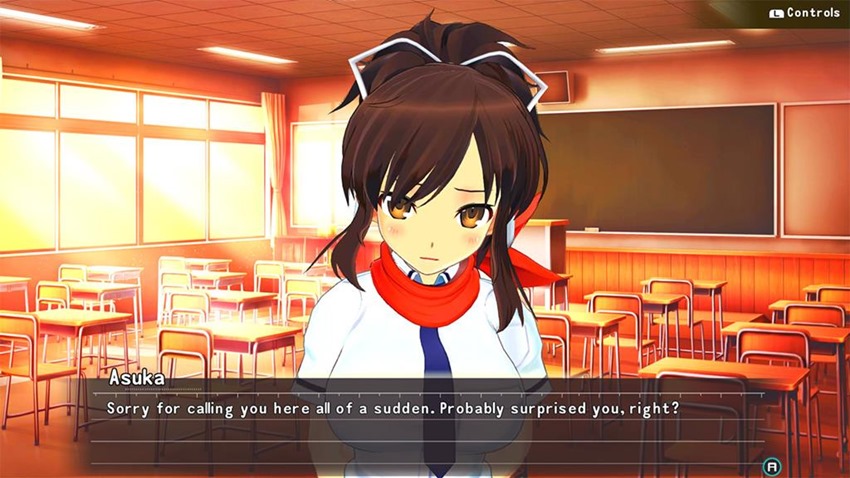 The game:
Young love, high school and secret rendezvous! Jump into this high school romance saga that's all about building friendships and trust, through the intimate art of massage.
The reality:
Look, it's fan service about girls with boobies so impossibly huge for their age, that even the most unscrupulous Beverly Hills plastic surgeon is appaled by what he sees on screen. Also, did I mention that for a game that prides itself on using the JoyCon controllers for precise massage sections, that the controls are clumsier than your first rodeo with the back of your first date's bra straps. I'm still sorry, Jane.
Best back of the box quote:
Definitely not for the soyboys/feminazi/sjw abominations that rants about how everything doesnt fit their tatses, or caters to them and it needs to be bashed -because this will definitely trigger them. – Kazu19
Agony – 37/100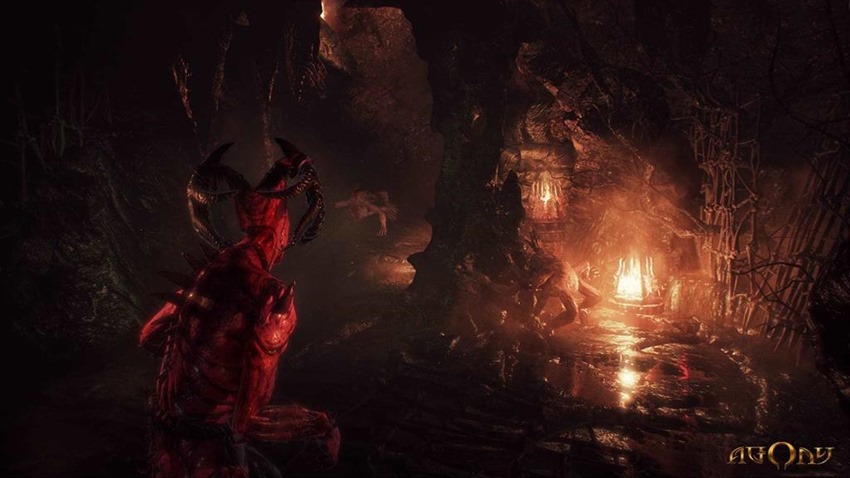 The game:
A descent into the very bowels of hell itself, as players navigate through twisted realms of depravity and torture in a desperate attempt to survive their eternal damnation.
The reality:
Horrific stealth sequences, broken gameplay and swarms of technical bugs are just some of the lowlights of Agony. In fact, playing this game is the closest you'll get to experiencing the inferno of the damned, outside of hanging yourself after you've strangeld some kittens so tat you can guarantee a one-way ride into misery.
Best back of the box quote:
Scary, beautiful and hard game !!! if you've never been in hell, now you can see what it looks like, amazing experience. I had to take breaks while playing. Sexy. – DoryJanek
Past Cure – 37/100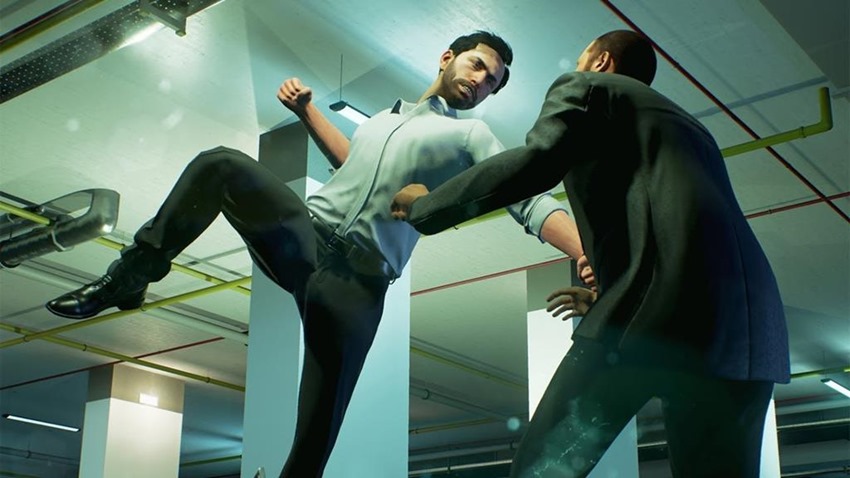 The game:
Action stealth and mystery collide in one game where players have to use their wits and reflexes to save the day.
The reality:
An incoherent mess whose ambitions are far greater than the technical skill needed to achieve them, Past Cure is broken on every single fundamental level possible and just plain awful in its execution of its lofty ideas.
Best back of the box quote:
I realize that a small indie team made this game with a low budget. But if 1000 people take a crap in the toilet or if 8 people take a crap in the toilet, it still smells like crap. – dBo
Shaq Fu: A Legend Reborn – 36/100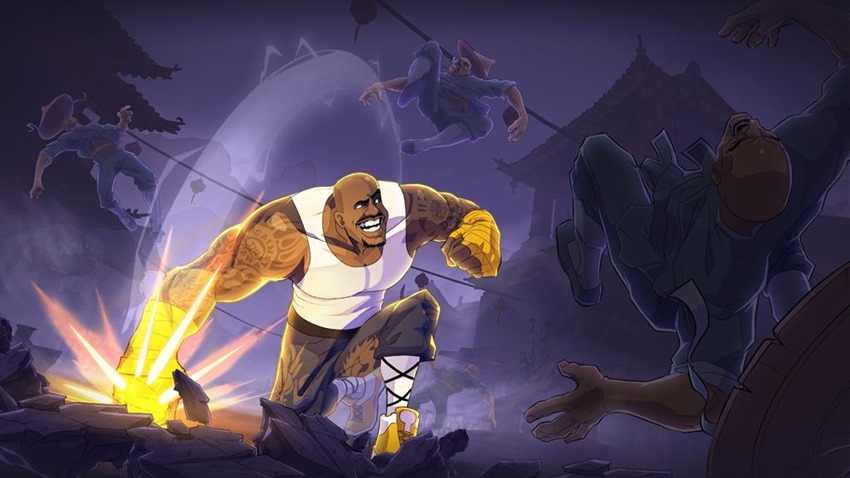 The game:
One of the most mediocre fighting games of the 1990s finally returns, ready to risk it all for redemption. Can one of the greatest basketball players of all time finally be the face of a game that is ready to leave genre giants such as Mortal Kombat and Street Fighter sucking dust and humbled by their overwhelming defeat in the face of a superior adversary?
The reality:
Oh hell no it can't. Shaq Fu: A Legend Reborn plays like a dead horse that has been endlessly flogged, its flagellated remains giving players a glimpse into a project that is stiff, years behind the curve and completely unaware of just how atrocious it really is.
Best back of the box quote:
Shaq Fu A legend reborn is a functioning game but that's about it.. its playable though a boss fight against paris Hilton stopped working twice forcing me to restart. – SuperkenGaming
Hollow – 36/100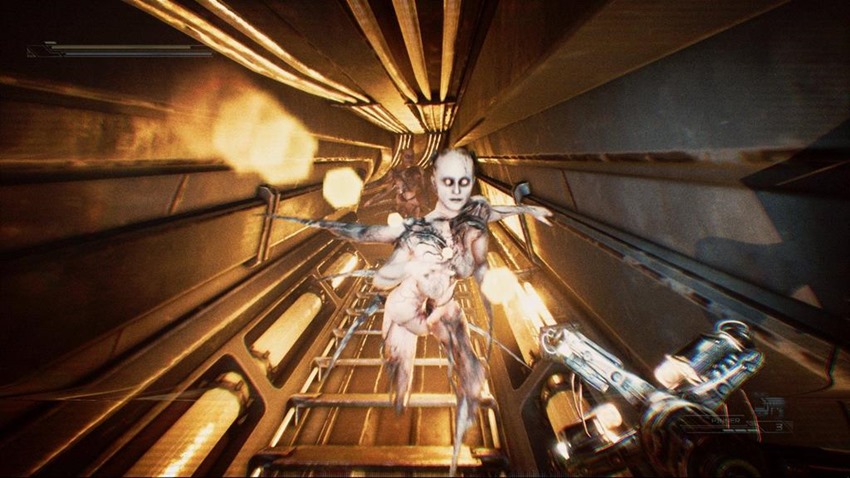 The game:
In space, no one can hear you scream. Hollow dives headfirst into a sub-genre whose golden age died with the Dead Space franchise, ripping players out of their comfort zones and hurling them into a merciless universe of terror.
The reality:
Prettier than the sun setting over a winning lottery ticket and more broken than Venezuela's government. Hollow may bill itself as a horror game, but the real fright lays in how this title was ever released in its present state that is riddled with poor gameplay and broken mechanics.
Best back of the box quote:
If you evaluate the game without knowing that there is Dead space, it is generally not a bad project. – PetrovGamer
One Piece: Grand Cruise – 35/100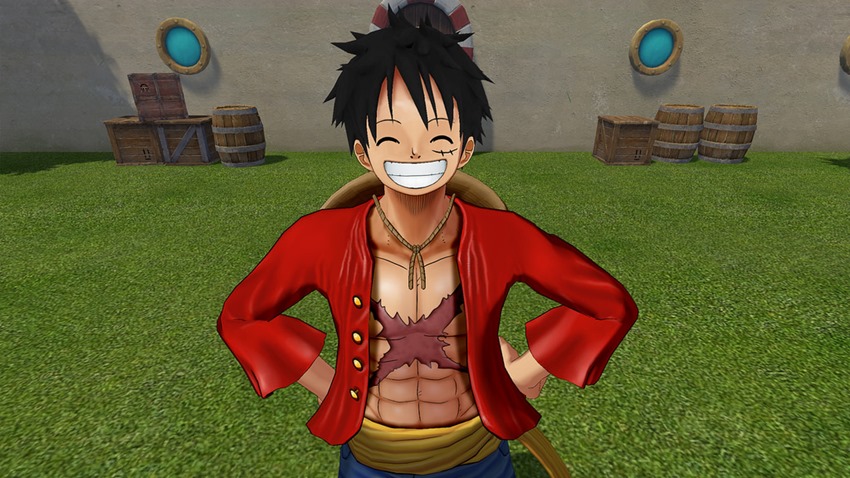 The game:
Luffy D. Monkey and his crew of rapscallion pirates are back, ready to sail the Grand Line and embark on new adventures against the scurviest buccaneers to ever work their way across the vast virtual reality oceans of the weird and wild world that the manga has created!
The reality:
Gomu Gomu no I'm going to hurl! One Piece: Grand Cruise isn't just lacking when it comes to the content on offer, it's absolutely limited in its offerings and provides not even a decent distraction for anime fans looking to make their mark on the world.
Best back of the box quote:
I'd only recommend this to superfans who are dying to see their favorite characters up close in VR, no matter how short the conversations are. – CatSLM
Super Seducer: How To Talk to Girls – 35/100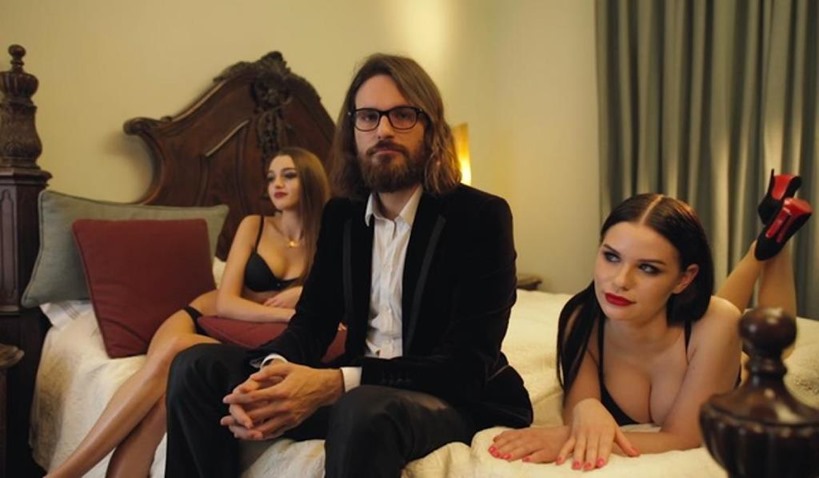 The game:
Women, a strange and mysterious species that men are dying to know more about…in bed. Wink wink nudge nudge. With Super Seducer, not only will you learn to talk to the opposite species, you'll also be able to woo them with the lessons provided, enabling you to become a verbal peacock whose audio plumage is simply irresistible.
The reality:
Yeah, no. There's no harm in learning how to talk to people, but when your self-proclaimed dating guru advises you to treat women like disposable chunks of meat attached to reproductive organs, you know that something is not quite right.
Best back of the box quote:
Most of the Critic Reviews are really retarded. BUT I can understand they don't want to anger their feminist and fat users and lose 25% of their income. It's a sensitive subject for some. – GreatReviews
Fantasy Hero: Unsigned Legacy – 34/100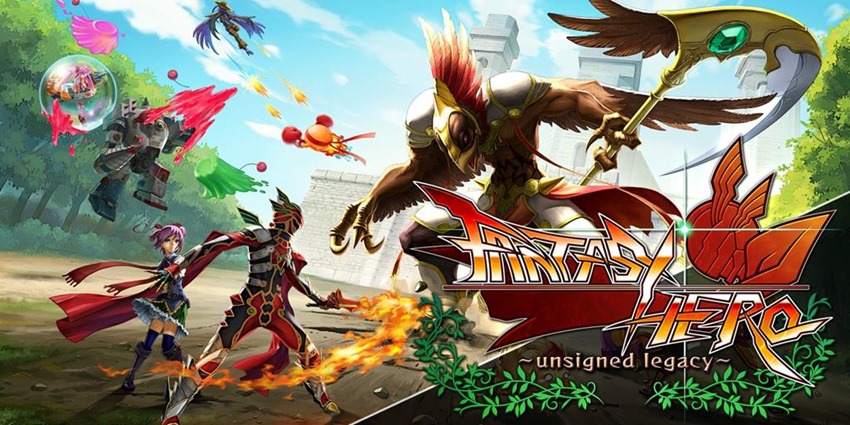 The game:
Choose from one of four heroes, reclaim a lost legacy and save the world from a deadly force that has pushed humanity to the brink of extinction!
The reality:
A Herculean labour of immensely unfun proportions, Fantasy Hero is a pain to play and boredom personified in a digital package.
Best back of the box quote:
I couldn't even find one on Metacritic, that's just how terrible this game really is.
Gene Rain – 32/100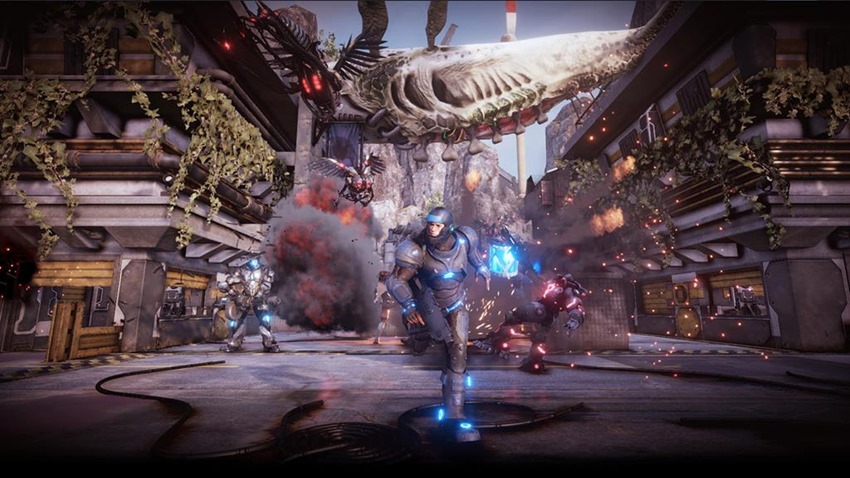 The game:
A 3D third-person shooter, Gene Rain gives you a gun and a linear path to follow as you fight to survive a story set in a brave new world that merges steampunk with metal influences.
The reality:
A broken slog through an uninteresting world and dialogue that is delivered with more cheese than Jeremy Iron's scenery-chewing in the Dungeons 'n Dragons movie. If there's one plus side to this game, it's that it happens to be a short bout of torture.
Best back of the box quote:
Gene Rain would have scored higher with me if it didn't have the few niggling and unnecessary problems it has because as far as shooters go it's not a bad effort at all and in the end it probably just does enough to get a small recommendation from me. – Xbox_Alive
Wild West Online – 29/100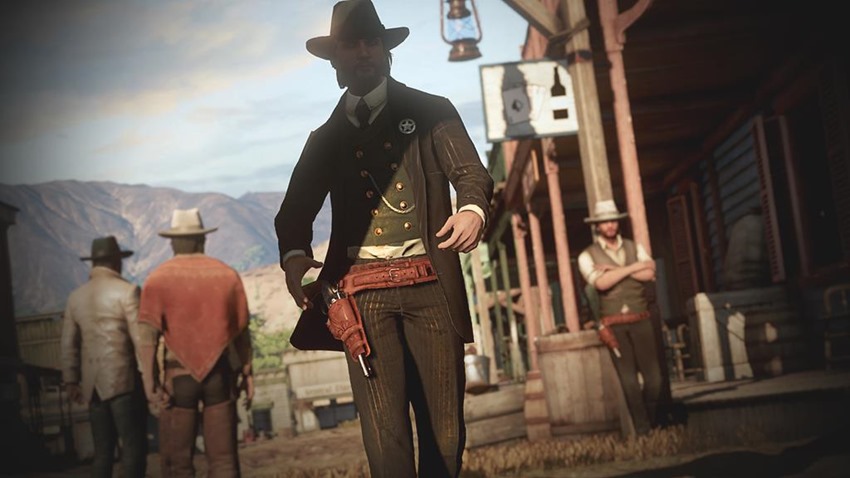 The game:
Forget about Red Dead Redemption 2 and its upcoming online world, because Wild West Online is more than ready to satisfy your bloodthirsty Westworld tastes. Whether you're tackling bandits in the old west or preparing for a PVP high noon showdown, Wild West Online will have you slapping leather in no time!
The reality:
More disappointing than a penis-measuring contest in the Siberian tundras, Wild West Online's grand plan to create an old-timey world for players to explore is beyond broken, painful to look and devoid of any meaningful content. It's basically the kind of game that sticks a fist up your ass and does its best to convince you that you're a muppet.
Best back of the box quote:
A sh…t pricked on a stick. This game is horrible. 20 bucks threw to the thrash. No content, no life in the world. All is drawing in it. The Physics are really and bestialy ugly. SO BORING!!!. – Capitan Pelotas
What's your take on the list above? Sign off below, and let us know what you think the real worst game of 2018 really is.
Last Updated: October 4, 2018