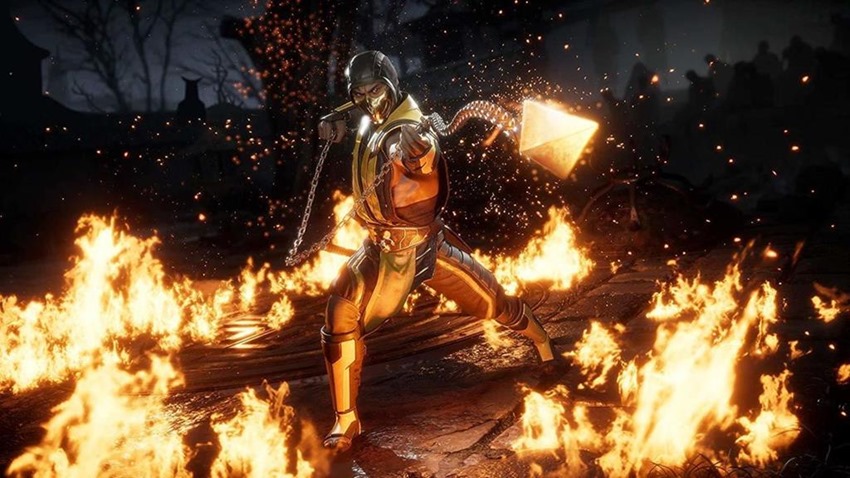 Every realm there ever was, every timeline that ever existed, hanging by a thread in a plot to rewrite reality itself. Who says fighting games can't have awesome plots? For the last decade, Mortal Kombat has been proving that thought entirely wrong, rising to meet a narrative challenge and then decapitating it with one almight uppercut.
Next week, the culmination of years of work, storytelling and vicious kombat finally reaches an end. Worlds will fall, warriors will die and gods will cease to be. Throughout all of the carnage, only one thing will remain true: Mortal Kombat. Here's the launch trailer for next week's game which doesn't just feature a highlight reel of all the action that awaits fans, but also happens to be set to a remix created by international DJ, Dimitri Vegas and 2WEI, of the song "Techno Syndrome," an iconic, cultural staple of the Mortal Kombat franchise since 1995:
Kronika, the Keeper of Time, has signaled for a new era to begin as she tries to rewind time to its beginning and restart history. In order to restore balance to the realms, players must take on the role of numerous fighters from different eras, culminating in the ultimate generational clash as current characters collide with their past selves.
There's only one thing left to say: MOOOOOOOOORTAL KOMBAT!
Last Updated: April 18, 2019