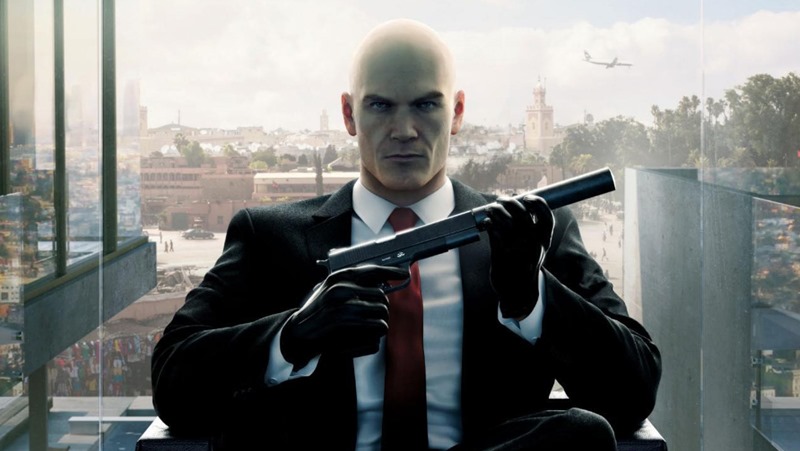 Hitman has been a polished and brilliant game so far, an episodic experience that makes the format work to its advantage. But it's not the only game of its ilk to feature carefully planned murder carried out by a follicle-challenged assassin. Where Hitman does distinguish itself however, is when it allows itself to be rather silly. So silly in fact, that I'm anticipating at least one Elusive Target mission in the future where you have to hunt down a stuffy English colonel.
Missions that provide opportunities for you to gut a man with a circumcision knife while a song about 47 ingredients in a pasta muffles the murder or the chance to kill a fashion guru by dumping a massive chandelier on his poncy head shows the game off in its best light. The previous episode in 2016's Hitman series on the other hand, was a bit less silly. Sure, you could still murder a German by dropping a moose on his head or kicking an old toilet into the skull of a general with hostile takeover ambitions, but the levity of the first two episodes just wasn't present.
And that made for a bit of a depressing episode. Still good, but not as good as previous entries in the series so far. Hopefully episode 4, which happens to be set in Thailand will be. Especially if IO Interactive is teasing the imminent release of it with a fake music video via IGN:

Can't watch it above because your plan to assassinate your boss with a lifetime supply of Fritos is taking too long to give him a fatal heart attack? Here's a bunch of screens I captured from the video, showing off Thailand. And yes, you are on acid. How do you even function during the day? Jeez man, clean yourself up already:
There's no concrete date yet for episode 4 of Hitman, although I'd imagine that this music video signals that the release of that latest piece of DLC is scheduled for sooner rather than later. Hopefully, I'll get a second chance to kill Gary Busey again, because that damn actor has the power to turn invisible.
Last Updated: August 4, 2016