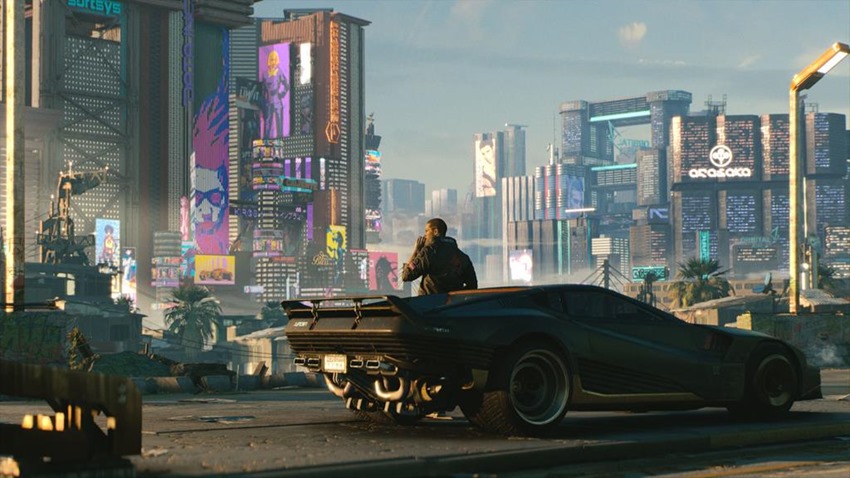 With just (checks watch) 134 days to go until launch, the fever for Cyberpunk 2077 is slowly starting to heat up. Years in the making, CD Projekt Red's transition from swords and sorcery to guns and hacking has everyone talking. Whatever scrap of new information arrives is analysed and examined pixel by pixel, with some sites having the hottest of takes on even the most innocuous of screenshots.
Not wanting to feel left out from digging for clicks, here's my stab at the hot takes crown! A game as big as Cyberpunk 2077 is naturally going to have some fantastic merch to go with it, such as the deluxe version of the World of Cyberpunk 2077 collection that recently went up for pre-order over on that website that exists to make Jeff Bezos the richest man on the planet, numerous employee maimings and injuries in his fulfilment death-factories be damned.
Here's what it looks like: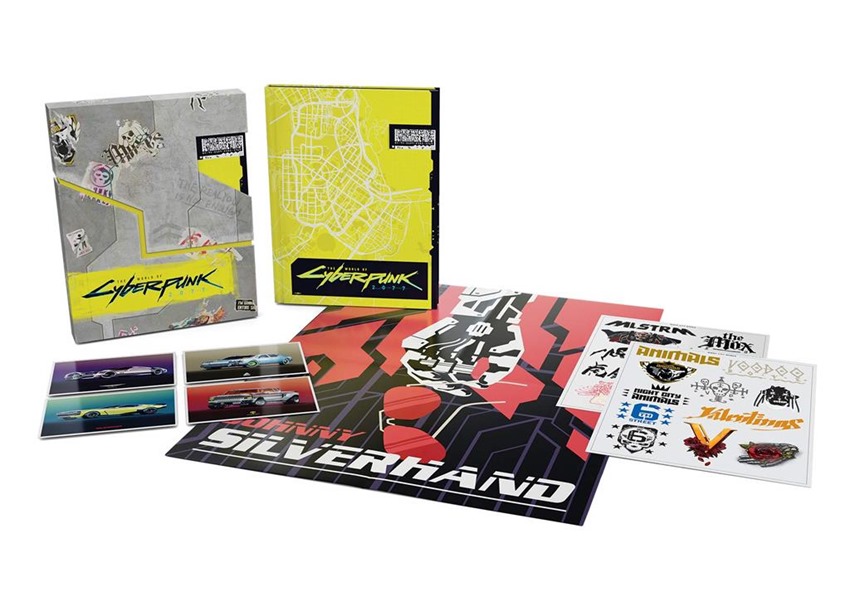 Cool, right? Inside of that package is a Johnny Silverhand poster, some graffiti decals, postcards and a map. A map that shows off the size and shape of Cyberpunk 2077's world. MAGNIFY!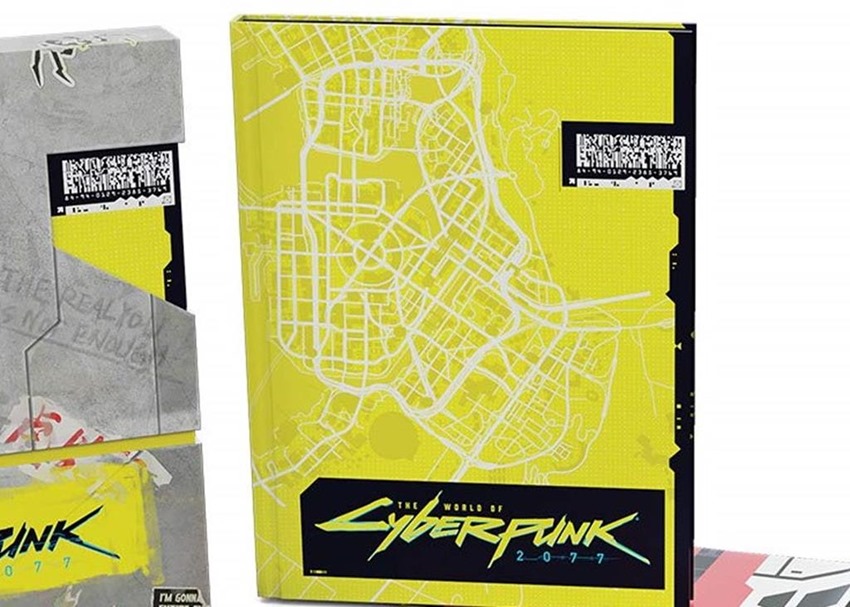 While the image cuts off some of the map, what's there should provide a solid foundation for which to make guesstimations. CD Projekt Red has revealed in previous interviews that Cyberpunk 2077's map will be smaller than that of The Witcher 3, but what it lacks in size it'll more than make up for in terms of density. Just like me. A quick glance also reveals that the map has an isle of Manhattan flavour to it, favouring long stretches of road and many congested hotspots within which to ply your trade and enter cyber-buildings to do cyber-stuff.
It'll have to do until the game's April 16 launch provides an official map.
Last Updated: December 4, 2019