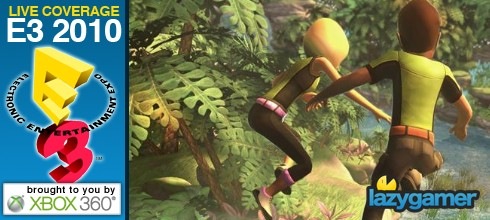 As you may have heard USA Today stole some of Microsoft's thunder by leaking the new name of Project Natal, Kinect, a couple of hours before the actual reveal has taken place.
While that news is now dead there are some extra bits to this video that you may find interesting, they have some decent footage of the River Rafting game and they go on to explain that with 2 people you can jump further and turn faster to be able to accomplish more which will encourage same room multiplayer.
They also show some footage from the stupid platform game (official title pending) which is something I really can't wait to try out.
Not to mention the MTV dance game which my kids are going to absolutely adore.
Last Updated: June 14, 2010