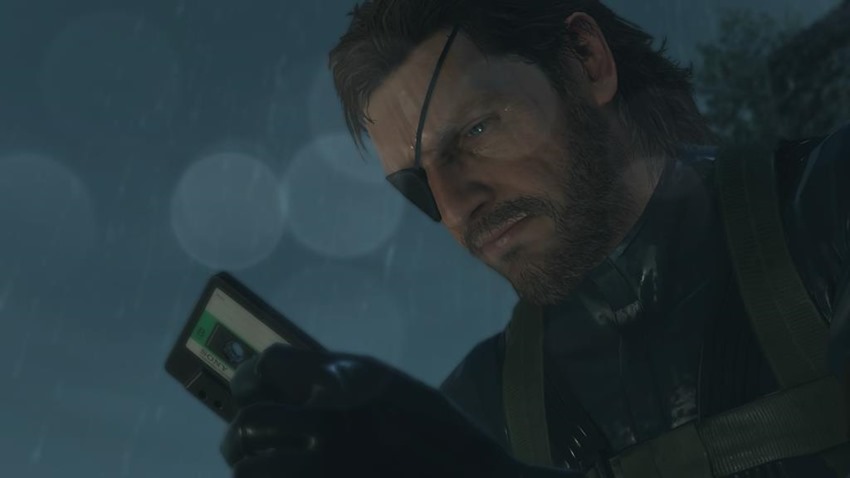 I still maintain that we're living in a glorious golden age of original video game soundtracks, but there's nothing wrong with tapping your foot to whatever is currently dwelling on the top 40 charts! While you'll seldom see licensed tracks appear outside of sports and sandbox games these days, there was an age where developers couldn't get enough of professionally produced tracks.
They were easy to gather up, guaranteed hits and not too heavy on the pocket. Some games took that idea a step further though, curating a collection of one-hit wonders and timeless classics to tell an audio story for the ages in their game. These are the soundtracks of your youth, the albums which were inexorably linked to the game that they were licensed for.
And amongst so many of them, here are ten of the best.
Tony Hawk Pro Skater 2
No matter the quality of a Tony Hawk game during the highs and lows of that franchise, you could always count on one thing: A soundtrack that captured all the energy of youth culture, mixed it with the baggy pants of a rebellious attitude and was more than ready to do a grind on an a rail of punk rock. Just about every game in the series is a banger.
For our money, there's just no beating Tony Hawk Pro Skater 2 when it comes to the edgiest and most rambunctious of all its licensed soundtracks. From the teenage anthem of Papa Roach's Blood Brothers to Rage Against the Machine's Guerrilla Radio, every track felt fresh and perfect. It's the kind of soundtrack you just don't get tired of listening to on repeat, a joyous celebration of anarchy and impossible skateboarding across the world that's so good that you'll want to go stick it to the man when you're done nailing the gnarliest of grinds.
Killer track: No Cigar by Millencolin
Watch Dogs 2
If Tony Hawk Pro Skater 2 is the soundtrack of the early 2000s renegade, then Watch Dogs 2 is the sound of today's rebel. Ubisoft's sequel took its ear for an authentic soundtrack to the highest possible level, teaming up with San Francisco record labels and the UK's Warp Records to create an audio experience which would perfectly capture a hacktivist attitude.
There's an incredible legitimacy to that soundtrack then, which captures the best of the California punk and rap styles, mixes in some of the sweetest electronica and results in masterpieces such as Overthrow by Boys Noize, Down and Outlaws rocking out with Lay Me Down and PUP's pulse-pounding Reservoir. The revolution is now and it sounds great!
Killer track: Crime Spree by Masked Intruder
Need for Speed Underground 2
Long before Need for Speed became the number one reason to hate EA for not allowing Ghost Games to make a new Burnout, Need for Speed Underground existed as the safest way to break the law and not total your car. The underground needed a sound for all your ludicrously expensive car sound systems to pump out, and this sequel to one of the best Need for Speed games ever made more than delivered.
Low riding hip hop, ostentations rap and rave music that would make you spontaneously break out in dance. This was the soundtrack you'd want to play while slowly cruising down a strip of road, this was the music you wanted to mix with a V8 engine to create a roaring cacophony of raw horsepower and catchy beats. From Chingy's I Do to CIRRUS upping the tempo with man on a mission, Need for Speed Underground 2 would scream around a corner with an eclectic mix of sounds that would always leave a smile on your face.
Killer track: Give it All by Rise Against
Grand Theft Auto: Vice City
To try and boil down Grand Theft Auto: Vice City's magnificent 1980s-infused soundtrack to a mere handful of paragraphs is an insultingly short task. Soundtracks don't just need to be present in a video game, they need to say something. They need to paint a picture, set the tone and help drive the story forward. Vice City does all this with its mix of licensed music, as it creates an audio world that makes you feel like you're only one snort of nose candy away from joining Tommy Vercetti in his quest to rise to the top of the organised crime food chain.
All the greatest hits are there, with radio stations playing their part. Want the best of rock before Metallica rewrote the rulebook? Megadeth, Mötley Crüe and Anthrax piping out of the V-Rock station will have you tapping your feet while the more contemporary jams of Frankie Goes to Hollywood, Spandau Ballet and Michael Jackson create a melody of excess.
All this, and a usage of that music that feels organic in its timing. In the long history of Grand Theft Auto, Vice City is easily the franchise's most memorable on an audio level.
Killer track: I ran by A Flock of Seagulls
Forza Horizon 4
There's a lot about Forza Horizon 4 that we love, but it's the genuine love of its soure material that really shines in what could be one of the greatest car games of all time. It's authentic in design and exceptionally earnest in execution, with a selection of radio tracks that may be few in number but more than makes up for it with pure quality.
While Bass Arena's oomph oomph and Horizon XS' rocking beats keep the action in fifth gear, my money is on Horizon Pulse as the showstealer thanks to Amy Simpson being the finest DJ around and perfectly linking the more energetic races into joyous drag races of exploration with tracks from Beck, Now Now and CHVRCHES. Forza Horizon 4 doesn't just sound terrific, it succeeds in making you feel like you're actually in a car, soaking up the road and augmenting the experience with the best that radio has to offer.
Killer track: Ottomatic by Oliver
Brutal Legend
You take every single heavy metal and rock cliche, you dial it up to 11 and show it to an overzealous mom who is convinced that listening to KISS will result in her son being sent straight to hell. You take her outrage, you boil it and inject it into a mix of pyrotechnics, guitars and elaborate set design and you'd have Brutal Legend.
Tim Schafer's heavy metal odyssey was a love letter to the most rockin' music ever conceived, filled to the brim with great cameos and visualised in a way that felt awesome to explore. It was everything you love about the music genre, the good and the bad. The zippo lighters and bandannas, the leather vests and flashy glam rock hair, the raw power of sound and the fury of a genre unleashed.
There's no real rhyme or reason to Brutal Legend's soundtrack, but with a collection of hits that spans multiple decades, it's still a collection of the best of the best.
Killer track: Hall of the Mountain King by Savatage
Fallout 3
There's a reason why Fallout is a household name, and it's not because of the more recent addition to the series being…er, less than good. Years back, Fallout 3 promised the world to players and delivered even more when it was finally released. Ambitious and ahead of its time, Fallout 3's journey back into the post-apocalyptic wasteland was one filled with the sights and sounds of an Americana that had been ruined by nuclear war.
The fact that the journey was highlighted by a soundtrack of vintage singles from the heyday of the American dream about a white picket fence and a car in the garage? Perfect. Here was a soundtrack that perfectly set the tone of the game, making players wish for a more idyllic age as they struggled to survive against the odds. From the swinging jams of Roy Brown swinging about being in your prime to the subtle genius of choosing Dean Martin and Eddy Arnold to frame the adventure, Fallout 3's soundtrack is both an overt and a covert work of genius.
Killer track: Geoff would murder me with a sack of bottle tops if I chose anything other than the Ink Spots singing I Don't Want to Set the World on Fire. And honestly, I wouldn't blame him.
Metal Gear Solid V: The Phantom Pain
The thing with most licensed soundtracks, is that they're there from the start. You can peruse through the library at your own leisure, find a favourite and stick with it. That wasn't good enough for Hideo Kojima during his final tour of duty in the Metal Gear Solid franchise, as he made players work for their soundtrack. Dozens of casette tapes were hidden in the vast map around you, and in typical Kojima fashion there was more than meets the eye to the songs chosen.
This isn't just a mixtape of Billy Idol, Thomas Dolby and more. This Kojima's break-up letter, an ode to his time working at Konami and the ugly split between him and his employer that saw his name scrubbed from his own creation. If you've got the time, Kotaku still has a brilliant write-up on this final and subtle insult to Konami and how Kojima's great taste in music allowed him one last middle finger to the lover who spurned him during the swansing development of his most iconic creation.
Killer track: Dancing with tears in my eyes by Ultravox
Gran Turismo 2
The late 90s and early 2000s of music may be the Final Fantasy 8 of music: Brillaint, underrated and long overdue for a revival. Gran Turismo dove headfirst into that era of licensed tracks, utilising the bleeding edge hardware of the PlayStation to bring forth not only an eclectic collection of music, but tracks that had a more pristine production, resulting in some true blue car clarity.
All the anthems of the era are there: Moby's Bodyrock is still unrestrained energy, the Dandy Warhols singing about a love lost to the heroin needle and the most 2000ish sound of all time belting forth from Creed helped frame this collection of music as road trip classics. Gran Turismo 2's soundtrack is a guilty pleasure, one that you don't want to admit that you lost so many hours but you're more than happy to bob your head to in your private time, making for a memorable chronal capsule that still stands the test of the time.
Killer track: My Hero by the Foo Fighters
Last Updated: August 28, 2019