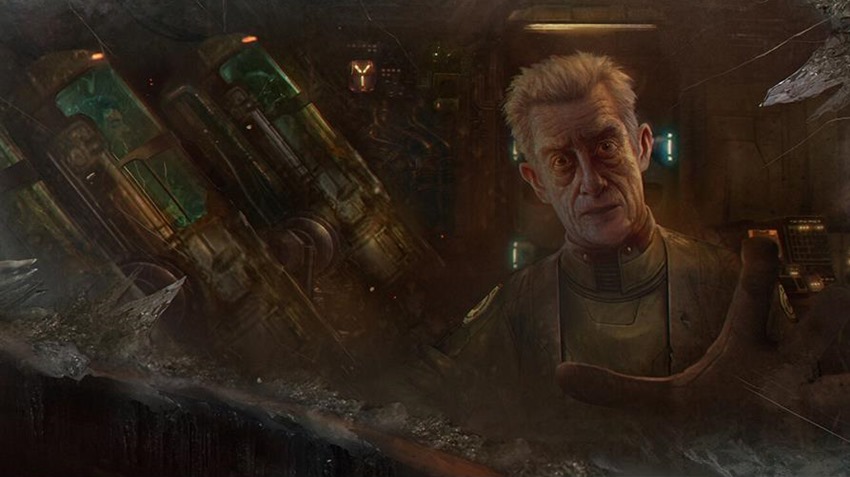 There's no shortage of things to do in Obsidian's The Outer Worlds, a terrific slice of space-time action with a pulp feel that is crawling with beautiful design. If art makes a game, then The Outer Worlds was built through the hands of thousands of ideas, sketches and moody atmospheric world-building. From something as simple as a can of food to the more deadly weapons that players used, everything in The Outer Worlds has a handcrafted feel to it.
There's an eye on transferring the aesthetics of the art deco style of another era, working them into a grand adventure while retaining the gentle curves and craftsmanship of that era in the design of spaceships, guns and cities. That's no small feat, but thanks to a dedicated team of imaginauts that very style is what makes The Outer Worlds pop so beautifully.
Which makes me feel like I'm insulting all that hard work, as I've only scratched the tip of that iceberg to show off dozens of images from a mere handful of artists who worked on the game. Still, it's a tour of fine art that the world needs to see, so sit back and tip your hat to the following artists while you flip through their digital portfolio!
Terry Hess – Environment Artist
Brandon Rosser – Senior Environment Artist at Obsidian Entertainment
Jason Lewis – Senior Environment Artist at Obsidian Entertainment
Bobby Hernandez – Senior Concept Artist at Obsidian Entertainment
The Outer Worlds is out right now, and if you haven't picked it up yet then you're missing out on one of the best games of the year. Sleek, polished and focused on being a grand adventure whose impact will be felt for years to come. What an absolute beauty.
Last Updated: November 5, 2019