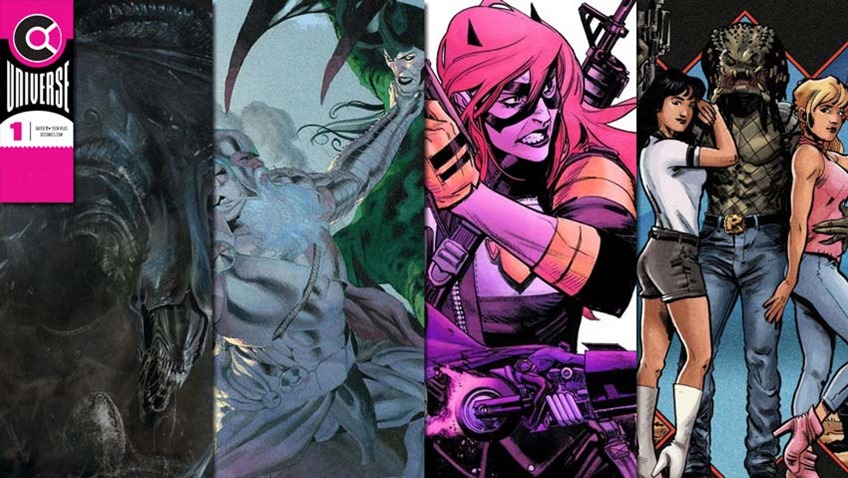 Crisis. An ordinary word used to over-exagerrate things in real life, but for DC Comics? It's more than a word. It's a portent of danger on a universal scale, two syllables that carry with them the weight of decades of world-ending threats that have rewritten history and plunged all of reality into a war where all of creation is at stake.
Over the years, a Crisis has been reserved for the biggest events that DC Comics has to offer. The original Crisis on Infinite Earths saw reality rebooted, Infinite Crisis ended with heroes reevaluating their status in the world and the Final Crisis saw evil triumph as Darkseid threatened to collapse everything that ever was or will be into a singularity of pure hate.
And now, a new Crisis may be on the cards. Over in the pages of Tales from the Dark Multiverse: Knightfall, an enigmatic new character has made himself known. Calling himself Tempus Fuginaut, this observer of countless realities is looking to gather an army for what he calls "The Dark Crisis". With Dark Nights Metal having recently introduced the Dark Multiverse, fractured the Source Wall and allowed for nightmarish citizens of that dimension of despair to leak through, you can bet that someone is looking to once again drag the current reality down into the depths of destruction.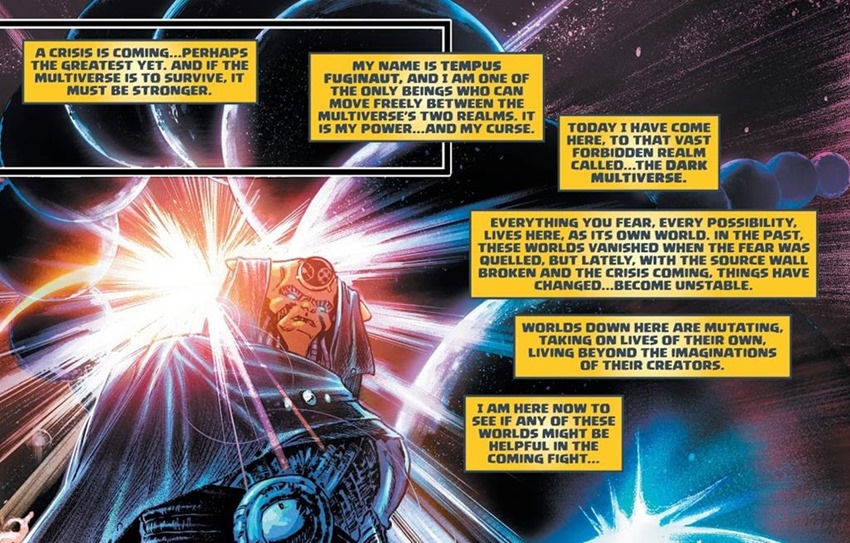 There's a massive threat on the horizon with the next Crisis, and this time, DC's best and brightest may not be ready for it. Anyway, time for the best comic book covers of the week!
The Flash #81 by Guillem March

Action Comics #1016 by Bryan Hitch

Wonder Woman #81 by Jenny Frison

The Immortal Hulk #25 by Alex Ross

Batman: Curse of the White Knight #4 by Sean Gordon Murphy

Justice League Dark #16 by Toni Infante

Tony Stark: Iron Man #17 by Alexander Lozano

Batman Beyond #37 by Francis Manapul

King Thor #2 by Esad Ribic

The Terrifics #21 by Tony Shasteen

Martian Manhunter #9 by Joshua Middleton

Lumberjanes #67 by Kat Leyh

Ascender #6 by Dustin Nguyen

Sharkey The Bounty Hunter #6 by Olivier Coipel

Angel #6 by Dan Panosian

Sword Daughter #9 by Ben Oliver

Aliens: Rescue #4 by Roberto De La Torre

Steven Universe #33 by Cy Vendivil

Red Sonja & Vampirella Meet Betty & Veronica #6 by Fay Dalton

Tommy Gun Wizards #3 by Christian Ward

Archie Vs. Predator II #3 by Robert Hack

Bad Reception #3 by Juan Doe

Last Updated: October 21, 2019