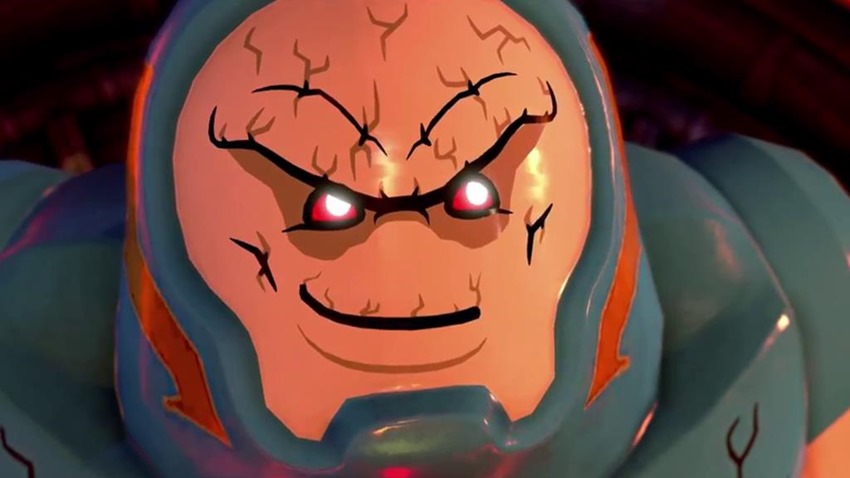 Be honest: If you had super powers, you wouldn't use them to rescue cats from trees. Well I would because cats are awesome, but that's besides the point isn't it Mr Fluffy-Butt? No, chances are that you'd use your powers to not upset the status quo but to bend it to your will. With great power there must come great irresponsibility and buddy nobody is more irresponsible than yours truly.
It's one of the reasons why I'm looking forward to LEGO DC Super-Villains. All of the power, none of the drive to do good…on purpose that is. The other reason why I'm looking forward to the game? Purely for the fan service, which includes a voice acting cast of the DC Animated Universe's finest talents. Mark Hamill as the Joker! Clancy Brown as Lex Luthor! Michael "Coolest last name ever" Ironside as Darkseid.
It's like a massive reunion of the villains of the Batman, Superman and Justice League animated series from years past! Here's the latest trailer for the game, which actually gives a reason for the titanic team-up fresh from the Gamescom floor:
In LEGO DC Super-Villains, the Justice League has disappeared, leaving Earth's protection to a newcomer group of heroes from a parallel universe, proclaiming themselves as the 'Justice Syndicate'. Renowned DC Super-Villains from the 'Legion Of Doom' discover Earth's newest heroes may not be the heroes they claim to be. With each player's completely customizable Super-Villain character in command, this team of misfit lawbreakers must join forces to discover and foil the evil plans the incognito strangers have in store.
I know that I'm going to be at the bottom of the super-villain food chain when I start this game, and I don't care if I have to get a lift from Rainbow Raider. It's totally going to be worth it just to hear Ironside's signature voice giving life to the master of anti-life again. LEGO DC Super-Villains is out on October 16 for PS4, PC, Xbox One and Nintendo Switch.
Last Updated: August 21, 2018