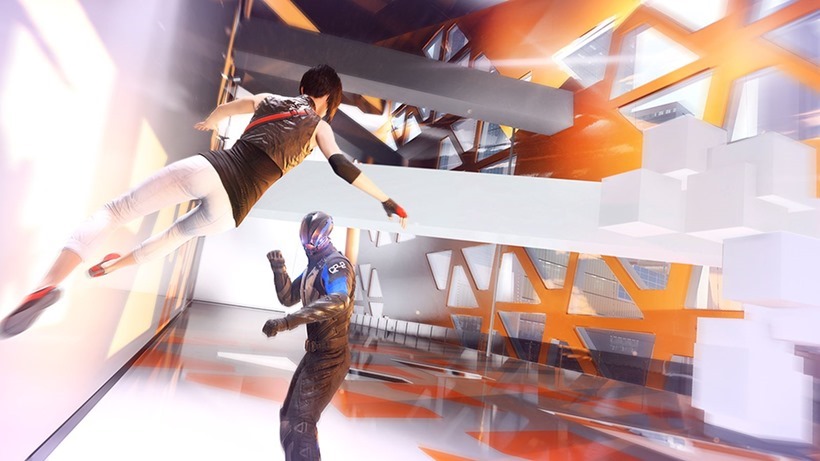 When I'm recalling some of the best games I've played, Mirror's Edge surprisingly pops up frequently. Not entirely warmly received when it launched, Mirror's Edge remains etched in my memory for being unique in its execution, and captivating in its setting. But most of all I remember it for it's excellent electronic soundtrack – a riveting score created by Swedish musician Magnus Birgersson (aka Solar Fields). And now I have even more reason to get excited for the sequel next year.
In a new blog post talking about the more audio-centric decision for Mirror's Edge: Catalyst, EA have confirmed that Solar Fields will return to compose the score for the upcoming reboot. Mirror's Edge has an extremely well-thought out soundtrack that managed to melt in with the free-running nature of the gameplay, as well as the colourful yet oppressive setting. It's cool combination of electronic kicks and soothing ambience worked magic on a game that didn't always hit the highest of gameplay notes, so it's exciting to see Solar Fields return.
And after hearing this short sample of what he has in store for Catalyst, I have a lot of faith in the soundtrack being another one to keep in my collection.
Catalyst is however, a very different game. Instead of linear levels, players are going to be thrust into an open-world within Glass City – letting you create your own runs and not feel terrible when your one jump goes slightly off course. Combat has also been reworked to feel part of the parkour instead of a separate, clumsy system. That means more fluid running punches, and no floaty gunplay. at all.
It is looking like EA and DICE took their time evaluating how best to approach this franchise after the lukewarm debut, and from what I've seen it looks to be paying off in all the right ways. Mirror's Edge Catalyst is out in February next year, for Xbox One, PS4 and PC.
Last Updated: October 1, 2015