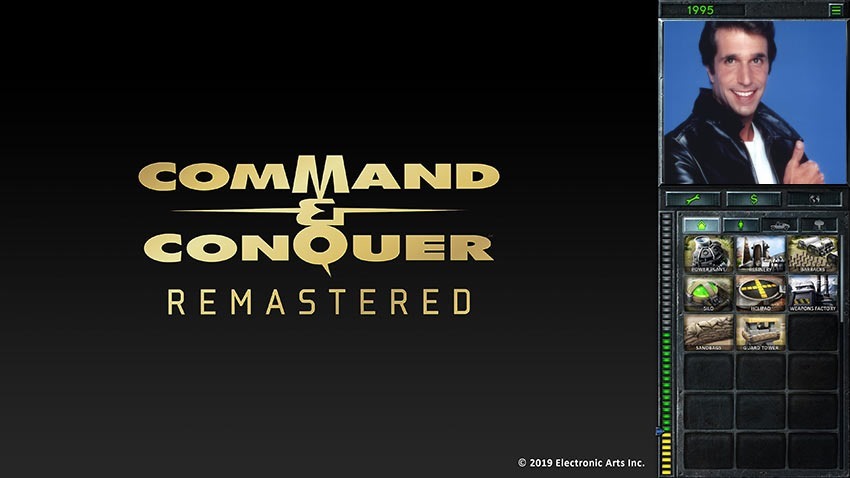 Command and Conquer games don't get enough love for just how brilliant they were in giving war a soundtrack. You've got classics such as Crush from Command and Conquer: Red Alert Retaliation, Radio from the OG game and if you tell me that you never banged your head to Red Alert 2's sublime Soviet marching theme then you're a damn liar.
For the upcoming remake of Command and Conquer and Red Alert, you'd think it'd be easy to whip up a soundtrack. After all, it can't be more than a day's job right? Just take all those classic MIDI tracks, throw them into an audio upscale blender and press the "MAKE GOOD MUSIC NOW" button several times…right? Not so! Petroglyph Games are working on a visual and an audio remake of the classic strategy game, one that requires some serious elbow grease in the soundtrack department.
Red Alert will include a medley of tracks, encompassing the original tunes from a bygone era and mix that with remastered tracks to create its unique sound. "Earlier this year we asked the community to provide input on our approach for the soundtrack, including what versions of the tracks you wanted to see in the Remaster," EA Producer Jim Vessella explained on reddit.
All of us on the team listened intently, and we heard a general consensus for having the most variety possible. So with that request in hand, we pushed hard to include all the versions of the tracks. This means the classic low fidelity versions (without voices), the original soundtrack versions now remastered (with voices), and then of course the Remastered versions of all classic tracks.

This will also include many of the rare / unreleased tracks, several of which have never been heard before in higher fidelity.
As for the journey towards that mixed medley? Some real blood, sweat and tears were required to pull it off. "The process of going through every single piece of music and bringing it to a higher quality standard has been quite a journey back in time for me, and I'm really glad that all of these tracks will finally be heard in full high quality for the remastered game experience," Petroglyph's composer Frank Klepacki revealed.
After combing all possible archives, a handful of tracks were just nowhere to be found – this included 'Snake' and 'Fogger' from C&C Red Alert.

One thing that I did back in the Westwood era, was mirror my home studio with the same gear I had at work, and fortunately I had kept much of it all these years. So I started there, and I went to painstaking detail and trial and error to track down and match as much of the exact original sounds and instrumentation I could find, to recreate these songs from scratch in order to have the best high quality versions once again for the remaster. Hearing these new versions, especially in stereo now, is a whole new experience.
You can grab a taste of the remastered audio in the video above, in case you feel like tapping your foot with enough force to confuse seismologists who are currently measuring for tectonic disturbances around the world. Long story short: Command and Conquer and Red Alert's remasters are going to have a ton of new and old music, which will clock in at over ten hours of tunes across 175 tracks according to Petroglyph and EA.
Last Updated: September 26, 2019