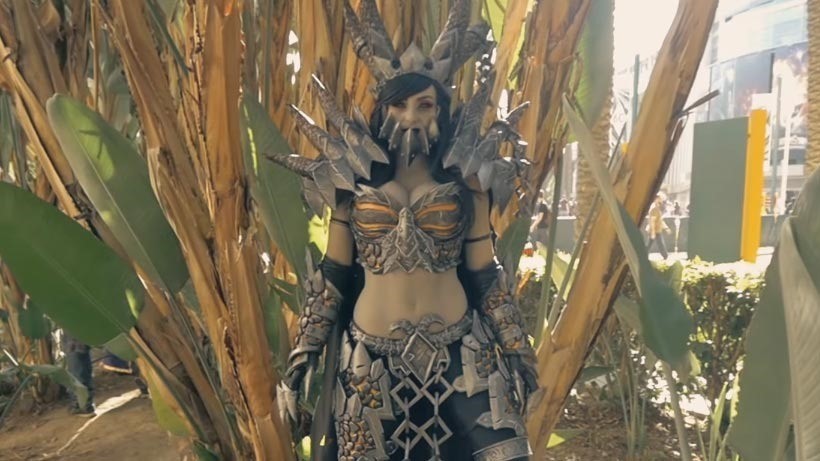 BlizzCon! Not just a great convention, but a gathering of people, fans and developers. The kind of community universe that Blizzard has created for their games, is the type of world-building that the WWE dreams about whenever they refer to their stadium of fans as the WWE Universe. It's also home to some ace cosplay, with fans from all over dressing up as Pandas, witch doctors and Iron Men on steroids.
Look, that line makes a lot more sense when you watch the video below. Sneaky Zebra was in Anaheim last week to record the various cosplayers. Check it out:
As always, Jessica Nigri knocks socks off with her costume, although I'm quickly loving all the Overwatch costumes that I've seen so far (TRACER IS LIFE!). I think I need to start sewing, and get me a Reaper costume made.
Last Updated: November 13, 2015