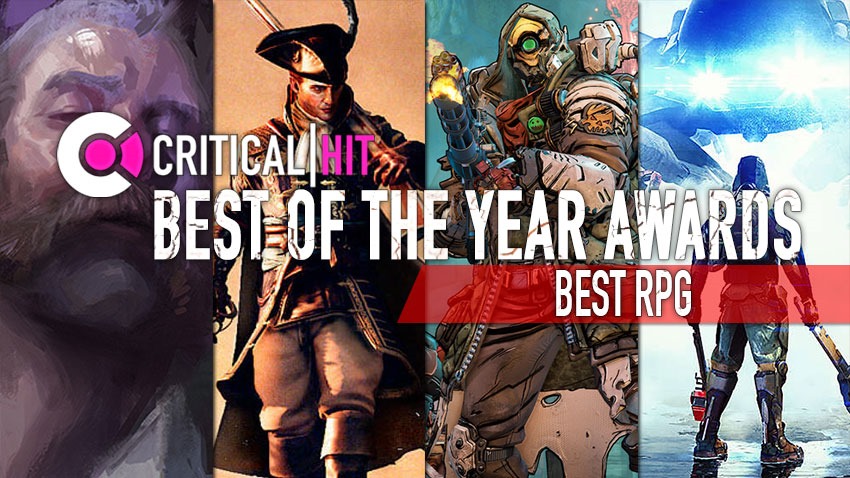 If video games are escapism, then role-playing games are the endpoint of that idea. These are the games that truly do allow us to inhabit the bodies of characters and grow them according to our own whims and desires. Role-playing games also happen to come in a variety of flavours to suit any palette, whether they be meaty mechanical beasts that we can tinker with or more subtle character-driven experiences that task the player with finding a path that suits their specific tastes of engagement.
These, are the best RPGs of 2019.
The Outer Worlds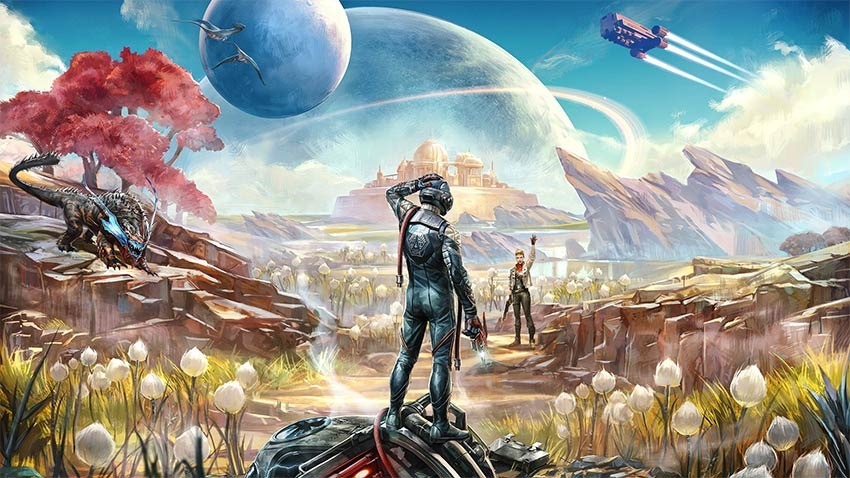 Sinner or Saint, the choice is up to you in The Outer Worlds. Obsidian Entertainment's latest adventure is one of corporate greed and space-capitalism run amok, but it's also the kind of game that allows you be exactly the kind of character that you want to be. A bastard with a gun or a hero on a mission, where The Outer Worlds succeeds is in how it subtlety allows you to pursue whatever role you want on the morality spectrum, easily allowing for hero or villain gameplay or even a bit of the ol' chaotic neutral inbetween.
Greedfall
It may be a world of fantasy in Greedfall, but the game makes no bones about the history of the real world that it pulls inspiration from to create a morally dubious adventure in an untamed land. Focusing on what makes an RPG great, Greedfall has its eye on an intriguing plot, memrable characters and satisfying combat that is rolled up into one hell of a debut IP from the team over at Spiders.
Borderlands 3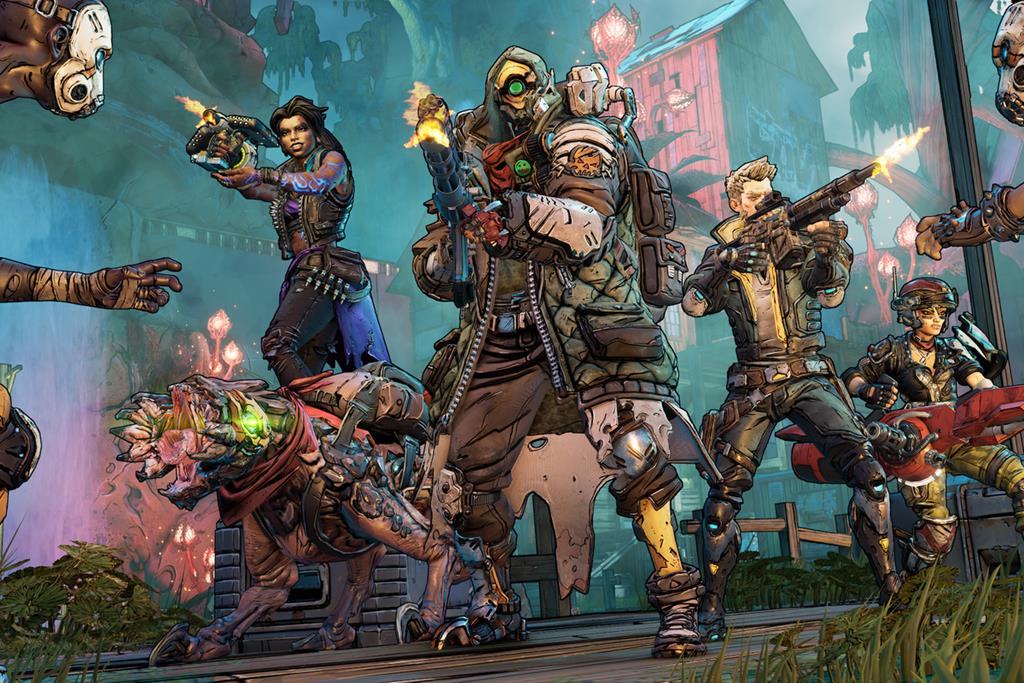 You could argue that Borderlands 3 has only one real role between all of its characters, namely that of a rootin' tootin' shooter who can turn mobs of bandits into explosive clouds of red mist if they get too close to them. And you'd be right! The catch here though, is that Borderlands 3 makes each character choice feel more meaningful than ever before thanks to the explosion in skills present through its character power system.
Whereas previous games had you sampling abilities from other skill trees and favouring one primary build, Borderlands 3 pushes you in multiple directions of trying out everything that your character has to offer. Multiple talents are available for your Vault Hunter to dip into at the drop of a hat, paths of power that'll turn your loot 'n shooters into singular weapons of mass destruction that provides hours of endless entertainment on a meta scale.
The Surge 2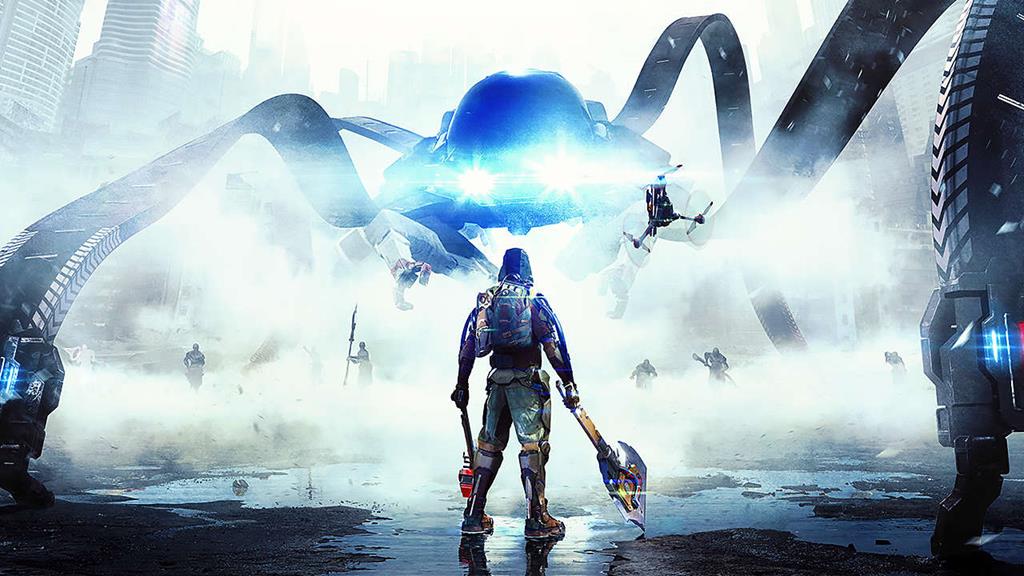 If the original The Surge game is Dark Souls meets Elysium mixed with the DNA of Monty Python's Black Knight, then its sequel is an impressive continuation of those themes with even higher quality attached. Deck13 took the bones of the original and pulled them apart, welding incredible new features and challenges onto its frame to create a sequel whose combat and character development is deep, varied and always satisfying to step into.
And the winner is…Disco Elysium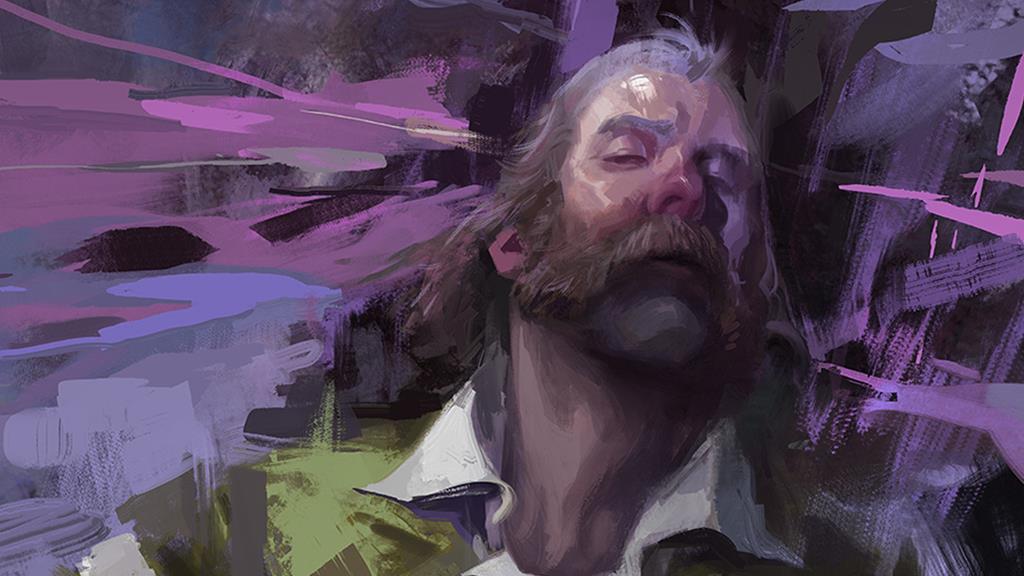 We've been singing the praises of Disco Elysium all week, and honestly can you blame us? The game is role-playing to a degree that is frankly obscene, a text-heavy foray into procedural police work where you're able to create a gumshoe whose mental process either mirrors your own is your polar opposite. Disco Elysium is original to a fault, its role-playing mechanics will have you arguing with digital voices inside your head and its world is frankly gorgeous to behold.
It's the kind of game where a thousand fails mean nothing in the face of one victory as you stumble into success and prick your finger on some of the sharpest writing to ever grace the genre. In the years to come, Disco Elysium will be seen as the benchmark for RPG games at their purest, as this masterpiece raises the stakes with dark humour, engaging conversations and an original take on what a role-playing game can be.
Last Updated: December 11, 2019