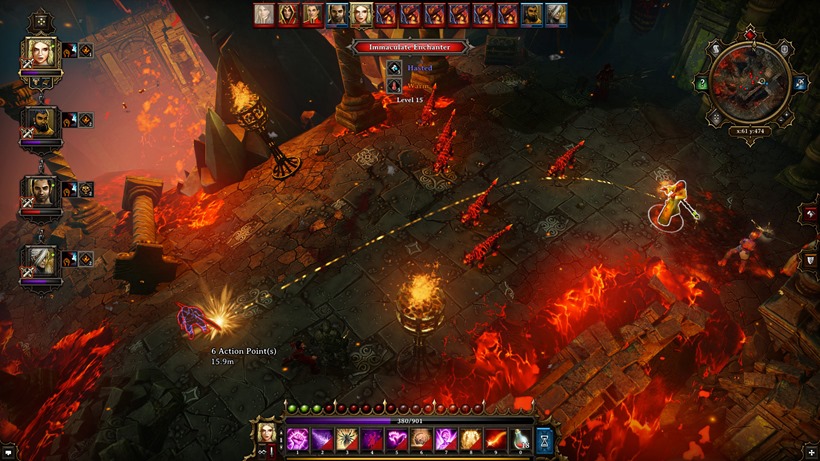 I've heard nothing but praise for Divinity: Original Sin since its release last year. It was therefore no surprise to see that the sequel got fully funded in just 12 hours when it popped up on Kickstarter about a month ago. With the $500,000 asking price smashed, all that remained was to grow the funding pool further, unlocking as many stretch goals as possible.
And Divinity: Original Sin 2 has nearly done just that. At time of writing, $1,824,126 has been raised for the game. With a day left before the campaign closes, I wouldn't be surprised if a final push gets that figure to the all important $2,000,000 mark, which means every stretch goal will have been met.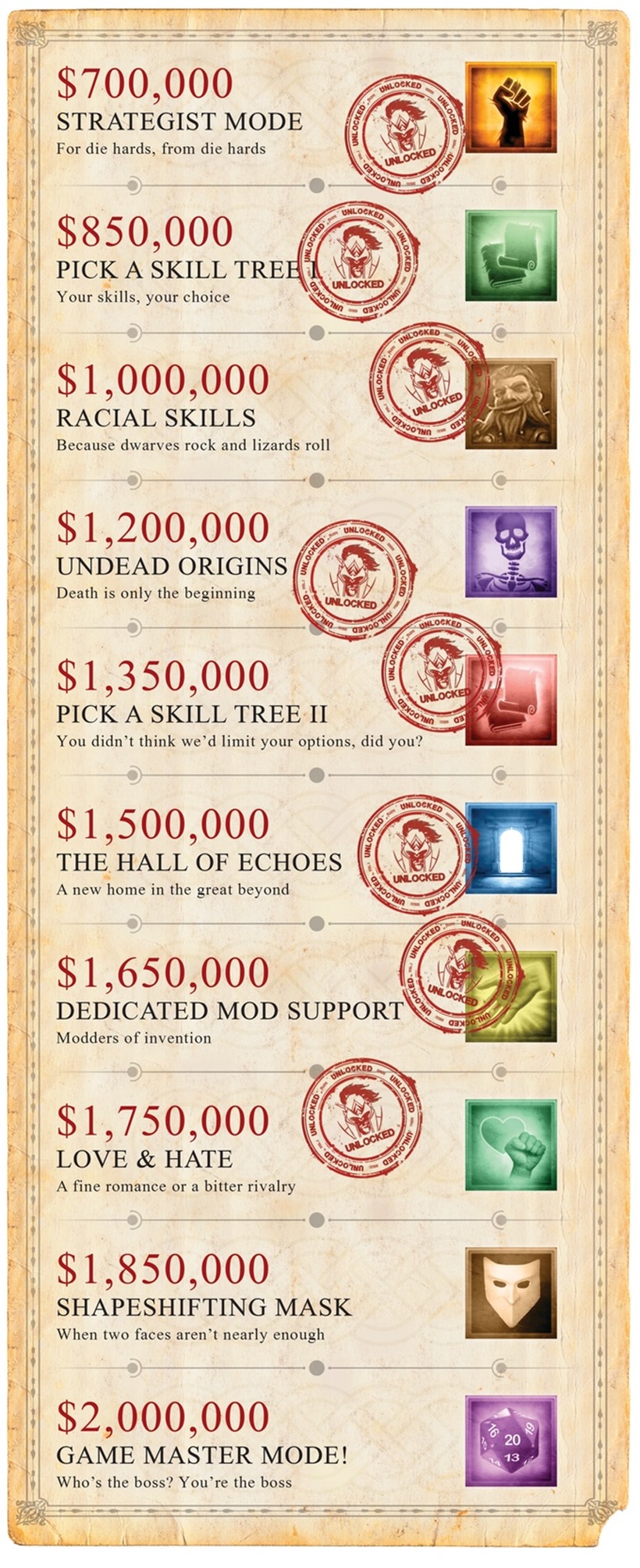 All that's outstanding is the Shapeshifting Mask and Game Master Mode pledge goals. The former will more than likely get unlocked within the next few hours. As for the latter, well, that depends on how many last minute pledgers there will be.
If you'd like to be on yourself, the entry level pledge costs $25. It will reward you with a digital download on Steam (or GOG.com), as well as access to both the Alpha and Beta. Alternately, you could go all out and pledge $10,000 which includes rewards such as your name on the title screen and an in-game character, designed with your help. If I had the cash, I would totally put together a Porra Ranger chap!
If you're a fan of the franchise, or just excited for the game in general, Larian Studios will spend the last 24 hours of the campaign doing a live Twitch stream. The schedule includes everything from Q&A on the upcoming sequel, to general sneak peeks on what to expect from the new RPG.
Are you excited for the Divinity: Original Sin 2? Maybe it's time I played the first game myself to see what all the fuss is about!
Last Updated: September 29, 2015