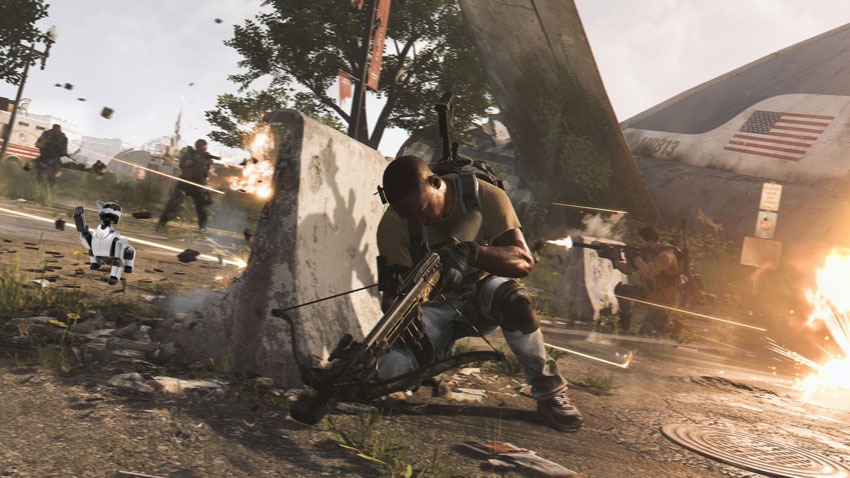 February has been Kevin Sorbo's bad acting as Evil Hercules for me: DISAPPOINTING! In a month filled with numerous big-budget releases, the majority of them were misfires. I'd be legitimately angry if I paid actual cash for Crackdown 3 outside of Game Pass, Jump Force makes me want to rip my ears off and Anthem has left me screaming some nights . Especially last night, when an hour-long mission saw the server crash and took all my experience and accrued gear with it.
Whose bright idea was it to lock all of your progress in Anthem and make it so that it could only be rewarded after you finish a mission or an expedition? Honestly. Alright then, where was I? Oh right, February did actually have some crackers up its sleeves with game releases. By all accounts, Metro Exodus is a brutal ride into the apocalypse and Far Cry New Dawn was a more colourful take on the subject matter, while also being kind of stupidly enjoyable.
While it wasn't a full game release, The Division 2's private beta still felt like a chunky and worthwhile slice of fun on a bun. While one of my main criticisms of Ubisoft's RPG-shooter may be that it throws a lot of systems and ideas at players, that complaint kind of falls away if you're prepared to invest in it. The Division 2 is shaping up to be a hell of a long ride, with a story that could easily last many dozens of hours until you break cover and reach the finish line.
And that's when the real game begins:
So what exactly is going to happen in the endgame for The Division 2? The core gist of that experience, is that once players have taken down the various enemy factions plaguing Washington DC Comics, they'll have to deal with a much bigger threat: The Black Tusk. They're the Anti-Division Division, marching into warzones with better gear, equipment and they're dating your mom. Probably, sources are sketchy on this.
If you're keen on giving The Division 2 a whirl ahead of its March 15 release, good news friendo: An open beta will run on PC and console from March 1 through to March 4. Come join me as I try to figure out just what the heck is what in that crowded headquarters.
Last Updated: February 22, 2019