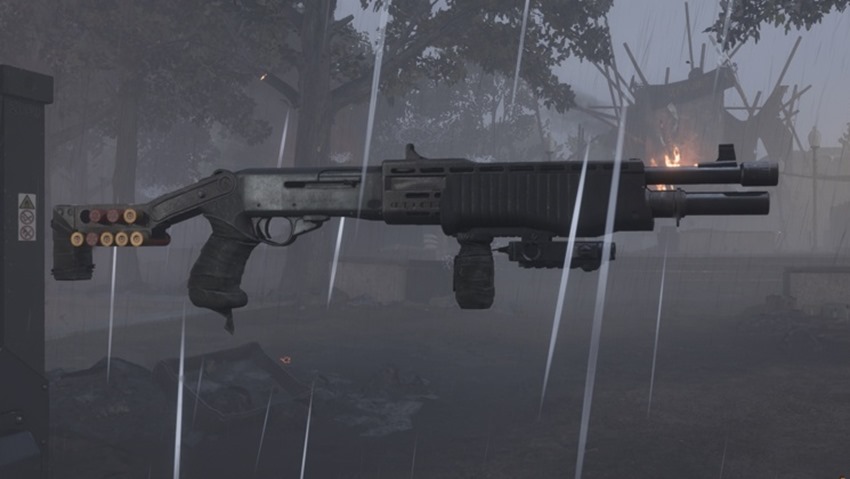 Is there anything more reliable than a shotgun? It's the jackhammer of video game weapons, able to carve a path forward with sheer brute force and always satisfying to load another round into its chamber with a satisfying pump of the barrel. In The Division 2, you'll find plenty of these valuable corrider-cleaners, with the very best shotgun being the Exotic Sweet Dreams.
Here's a look at what this beast is capable of unleashing:
Sweet Dreams – If you land a melee attack on an enemy after you swap to Sweet Dreams, you'll gain 35% bonus armour and on top of the Sandman debuff. Killing any enemy with the Sandman debuff active will reapply bonus armour
Sandman – A debuff will prevent enemies from using armour kits and receiving health boosts from sources
Evasive – When equipped, dodging will reload 1% of your current weapon's magazine
How to get the Sweet Dreams Exotic shotgun
Guess what? It's a random drop!
Well at least you won't have to farm for parts like the Chatterbox, but you will need to become familiar with Outcast territory
For this acquisition, you'll need to look at farming Elites and Outcast bosses for the glorious drop
Remember, you can increase your odds by taking on bosses in missions where the difficulty has been increased to Hard and Challenging
Take on the Roosevelt Island stronghold and Potomac Event Center mission, go for the named boss enemies and sooner or later you'll have the Sweet Dreams shotgun
Sweet dreams is great to have, especially if you like invading personal space. With this weapon, you can get close enough to deck people to death and keep their pals from healing while you throw out ludicrous damage numbers.
Last Updated: March 22, 2019