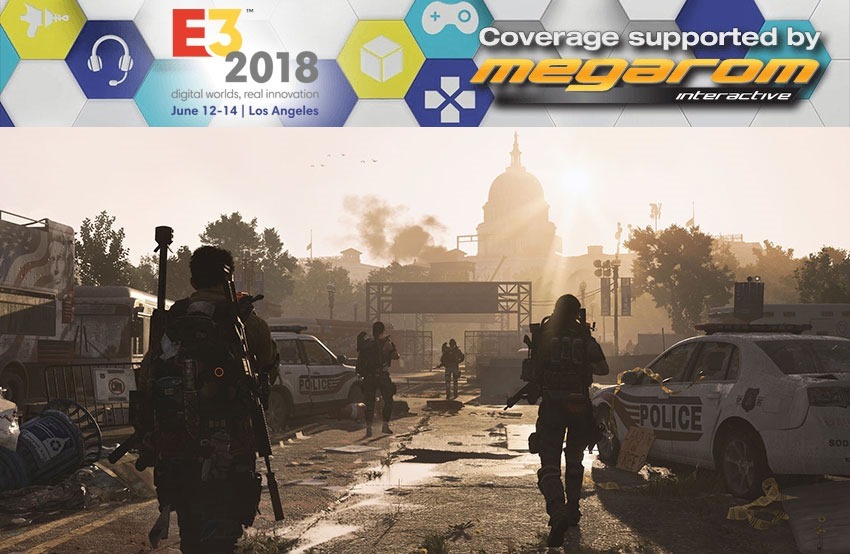 Ubisoft's E3 conference boasted a brand new cinematic trailer for The Division 2, which showed off a Washington DC that has barely survived the Black Friday plague from the first game, but has then become embroiled in a vicious civil war which only the agents of the Division can stop. The trailer was sweeping and emotive and you can check it out below.
Things didn't just end with the cinematic trailer though, as creative director Julian Gerighty outlined how characters will now get a skill and weapon progression systems. The first of two big reveals though was that The Division 2 would be getting 8-player raids, a first for the franchise. Raids are complex multi-part missions that requires teamwork and planning, hence the bump up from the usual 6-player squads. On top of that, it was also unveiled that The Division 2 would be releasing 3 post-release Episodes with now weapons, maps, items and mechanics, and it will all be completely free at no extra cost! That's sounding pretty good to me!
A new gameplay trailer for The Division 2 was also shown off, but Ubisoft promised a more in-depth gameplay demo after the conference wraps up.
The Division 2 is scheduled for release on 15 March, 2019.
Last Updated: June 11, 2018