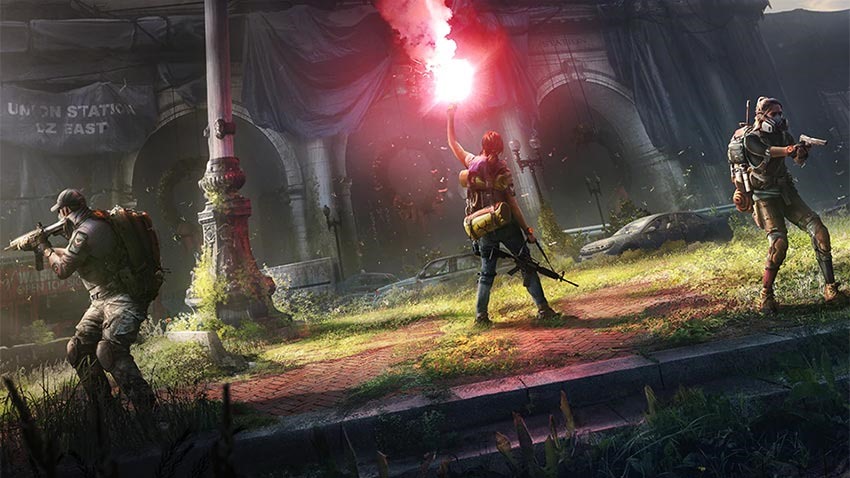 If you wanted to be pedantic, then technically Dr Kawashima's math quizzes were the first incarnations of The Division. HEYOH! Ubisoft's return to the US of A is looking to swap the snowy streets of New York for the more political suburbs of Washington DC, a state that has collapsed into a lawless frontier where armed thugs exercise their right to gerrymander with lethal force as the rest of the nation slowly descends into madness. So pretty much business as usual for the Yanks then.
That game happens to be out in March, but if you were looking for a headstart, then February has you covered with a private beta. Again, that's not the name and rank of a soldier. So what's on the menu for that slice of cover-based RPG madness? According to Ubisoft, a lot. From the establishment of a base of operations, players will then try their hand at several story missions, get to grips with side missions, explore a Dark Zone and even get a chance to tangle in some PVP with a four on four deathmatch in the Skirmish mode.
Developer Massive says that players will be able to increase their agent's power up to level seven, while also handing them the keys to a level 30 agent and one of their three specialisations for a later endgame activity. If you need something more visual, here's a few charts to cast thine peepers at: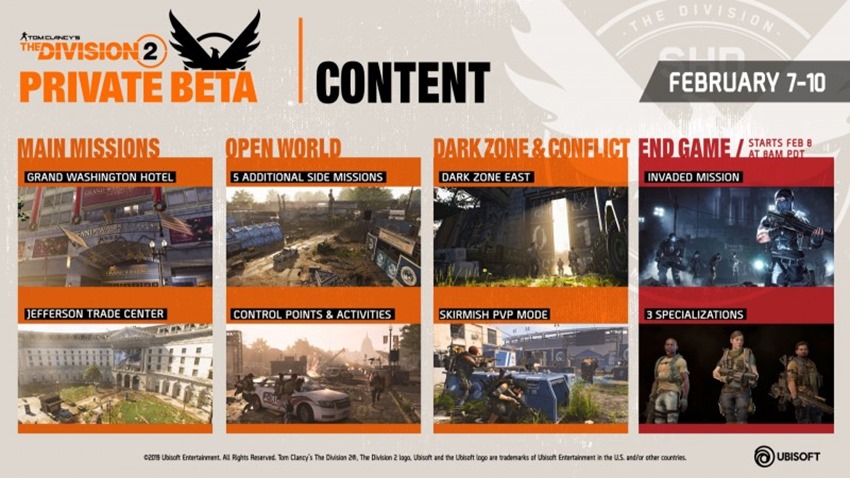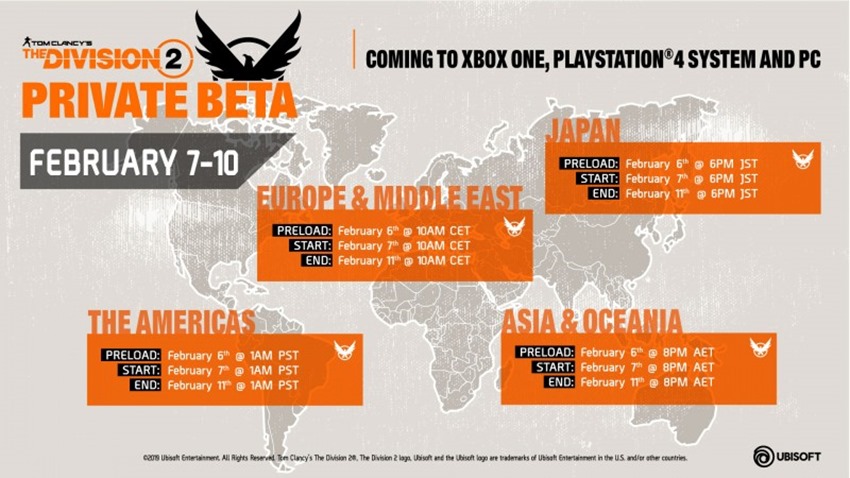 Available missions:
Empire Autumn Hotel
MLK Library Hostages
National Archives
Mustang Court Rescue
Bureau Headquarters
Zones available to explore:
The White House—also serving as your Base of Operations in D.C.
Downtown East
The Federal Triangle
The Smithsonian
Final Epiphany
The 1040
Dark Zone East
If you're looking to sign up, you can take a chance right here and hope that the odds are ever in your favour.
Last Updated: January 31, 2019