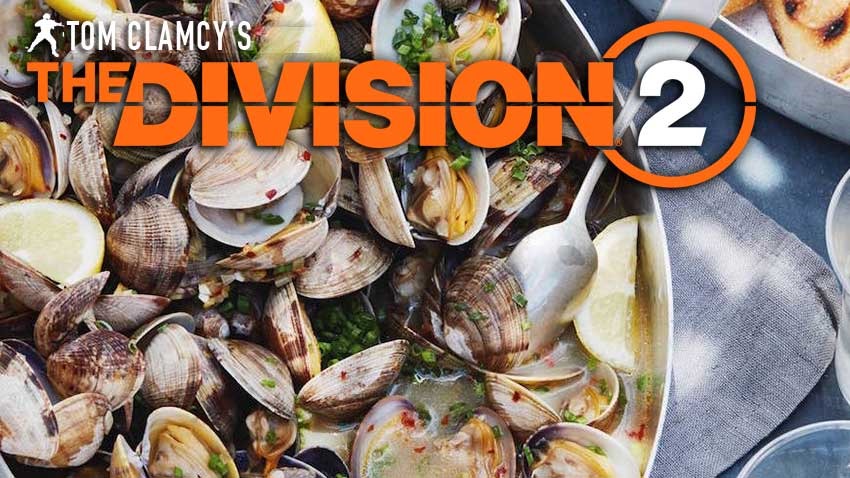 The Division 2 isn't exactly an easy game. Sure, actual strategy, patience and knowing when to push forward are all tools for success, but nothing beats having an actual partner to watch your back when a fight gets a little too hectic and you find yourself in need of some resuscitation. While you can expect to have plenty of drop in options available whenever you tackle a mission, ensuring that you have a steady supply of rando agents to take cover behind, using your friend as a bullet-sponge is always better.
That's why you can expect Clans to have a large feature in The Division 2, as Ubisoft has detailed how the feature will work. "Clans will focus on building tight knit communities with common goals, and will consist of up to 50 accounts, with up to four characters each," Ubisoft explained on The Division 2 blog.
The ability to create a clan is unlocked early as a part of The Division 2's story progression. Anyone who has unlocked the feature can create their own, but to start progressing a clan, a total of four members is required. Clan members can keep themselves informed through the clan feed, keeping you up to date with clan activity and progression.

The ability to leave messages on the feed will enable members to easily stay in touch with each other and it also allows for leadership to pin important messages in order to coordinate events.
Clan voice channels will also allow for up to 25 members to chat with each other, or wish that they could jam rusty chopsticks into their ear drums when that one guys pops into the group and happens to have his Spotify soundtrack blaring at maximum volume. While clans can be created by any player, you'll also be able to search for and join a group that happens to be home to your bestest friends, with some clans even being focused entirely on specific missions and activities: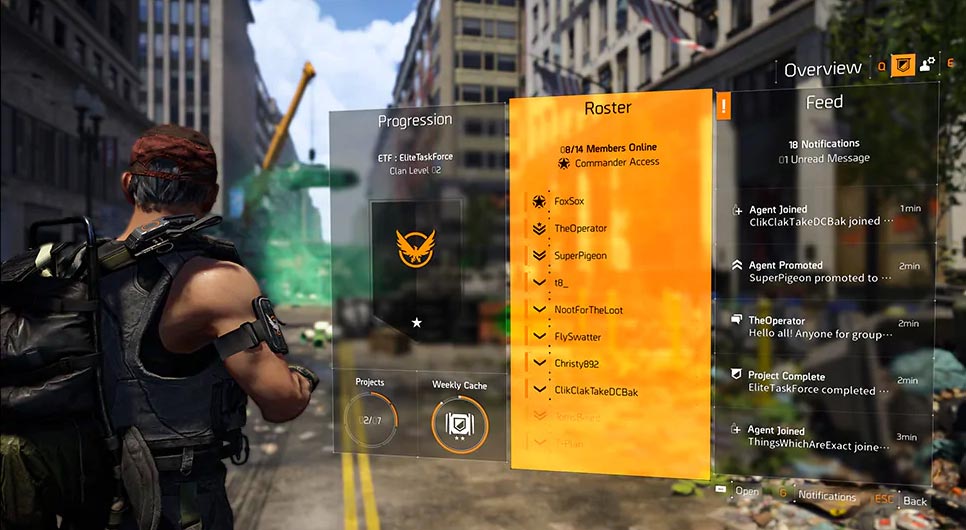 When searching for a clan, you will be presented with a number of options enabling you to find a clan that best suits your particular needs or playstyle.
Activities – The primary focus of the clan, PvE, PvP or both.
Most Active Times – The time of day the clan is the most active.
Atmosphere – The general atmosphere of the clan; would you prefer a relaxed easy-going clan, a clan focused on certain aspects of the game or a highly competitive PvP clan?
Mic Requirement – If the clan requires a microphone to be able to join.
Language – The primary spoken language of the clan.
Region – The geographical location of the clan members.
Some clans may also be more selective with their recruitment drive, as clan leaders can delegate responsibilities to other members when it comes to running their particular organisation. "Clan membership is organized into four ranks, allowing for improved organisation and a clear structure," Ubisoft explained: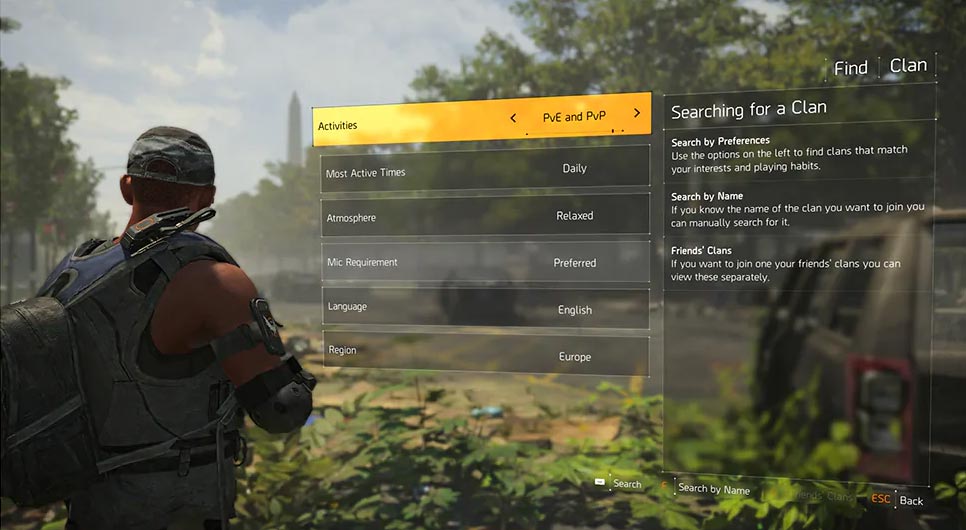 Commander – The leader of the clan which has access to all administrative functions of the clan.
Lieutenant – The officer rank, which will be able to send out invites, review applications, promote and demote members as well as moderate the clan feed.
Agent – The established clan member able to invite potential recruits to the clan.
Recruit – The recruit is a new member of the clan with limited access to administrative clan functionality.
Taking a page from Destiny 2's clan system, players will be able to benefit from bonuses based on how well members do in The Division 2, with clans levelling up and rewarding members with gear and cosmetic loot from a dedicated vendor. I like that. Although what I'm really going to like, is when the Critical Hit clan goes to war against those dopes over at SA Lamer. WE'LL SHOW THEM.
Last Updated: February 25, 2019