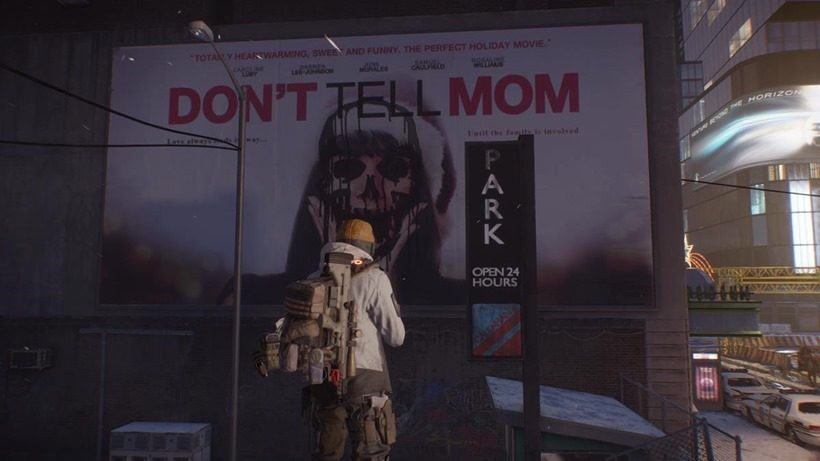 There's two ways to play The Division: You can jump into it and run around New York as you hug anything that can block a bullet, or you can spend your hours looking for exploits. Games like The Division are massive sandboxes where bugs and glitches can pop up in the most unexpected of places. It allows for the game to be slyly tinkered with, exploiting the environment to create instances such as the Bullet King event where everybody was drowning in purple drops.
What's hilarious here, is that each update that is meant to fix The Division, usually winds up creating a whole new set of problems. The Division's latest Conflict update has introduced its own set of issues, that range from a User Interface that looks like it's over the legal limit, missing characters and weapons which apparently break the laws of gravity. Here's a rundown of the bugs that Ubisoft is currently looking to fix:
New with Update 1.2

[Gameplay] High Value Targets Farming
[Gameplay] Electronics store teleport
[Gameplay] Daily High Value Targets reset
[Gameplay] No Critical Search & Destroy
[Interface] Double UI Overlay
[Technical] Graphics distortion
[UI] Mark as Junk not working
[UI] Items DZ rank requirement change
[Gameplay] One is None
[Gameplay] DZ06 teleport
Under investigation
[Gameplay] Floating Weapons
[Gameplay] Falling Through Map
[Collectible] Echo Activation / Record
[Incursion] Missing Reward / Incursion
[Item] Paramedic bag
[Mission] Repeating Daily Hard/Challenging Missions
[Skill] Ballistic Shield
[Skill] Mobile Cover status
[Talent] Combat Medic
[Talent] Combat Medic & Smart Cover/Sticky Bomb
[Talent] Vigorous
[Talent] Tech Support & Pulse
[Interface] DZ Rank
[Interface] Uplay Friend Invites
[Connectivity] Disconnection Fast Travel
[Connectivity] Lag / Performance Dark Zone
[Connectivity] ROMEO error on first login
[Technical] CTD / Peripherals
To properly sort all of this out (and hopefully herald the return of a new Bullet King, may his purp drops be ever in your favour amen), The Division servers will go offline this morning for two hours at 11AM local time, or 2 AM PST/5 AM EST for American readers. Which might be slightly torturous, because I'm really digging those high-value target missions lately.
That should sort out all of these problems then. And introduce a few new ones. Because The Division would feel a little bit lacking without one of these trademark bugs.
Last Updated: May 27, 2016