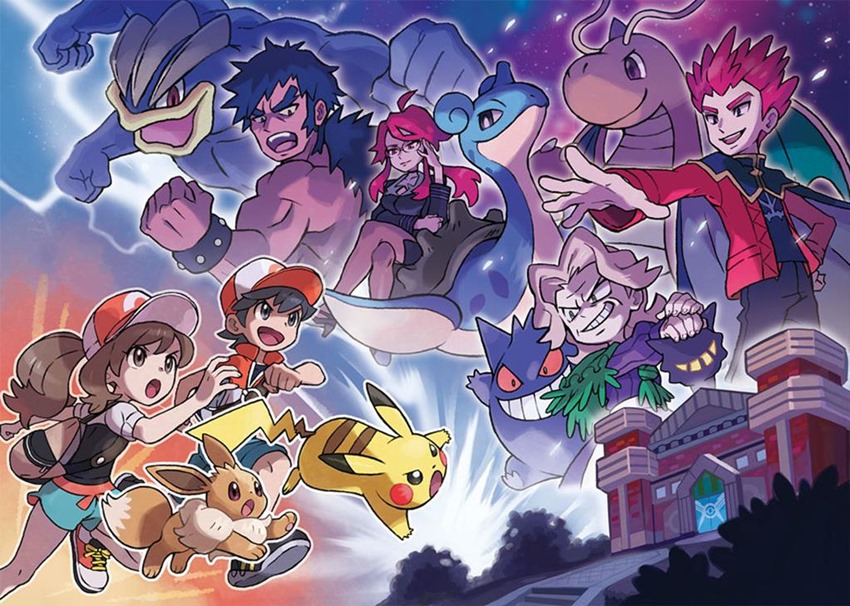 To be the best, the very best like no one ever was, requires more than just a shiny collection of badges. In the region where the original Pokémon journey began, there was a challenge that ended in a summit that only a few could reach. After all eight of the gym leaders of the Kanto region had been defeated and after Victory Road was conquered, there was…the Elite Four.
In Pokémon Let's Go Pikachu and Eevee, the original quartet are back and more powerful than ever, complete with a new look to boot! See for yourself below in the latest trailer that shows off Lorelei, Agatha, Bruno and Lance in action:
It all comes down to this, Trainers—to be the best, you've gotta beat the best! Get ready to go up against some familiar faces in Pokémon: Let's Go, Pikachu! and Pokémon: Let's Go, Eevee!
The Elite Four are going to be a heck of a challenge, but for anyone who played the original game, you're more than familiar with the final hurdle that lurks beyond them. Pokémon Let's Go Pikachu and Eevee catches 'em all on November 16 for the Nintendo Switch.
Last Updated: November 7, 2018