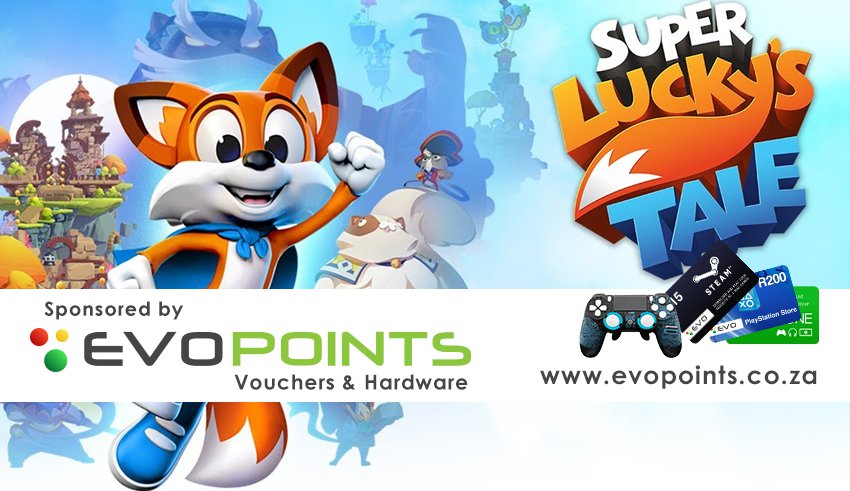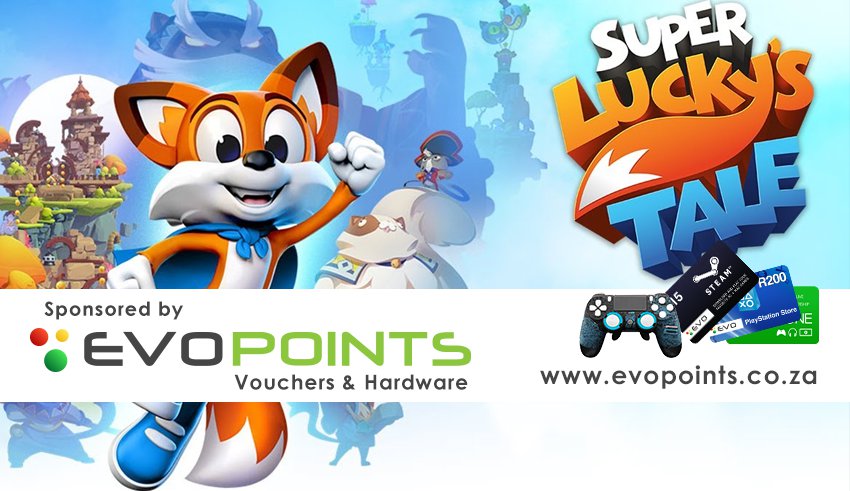 Welcome back to our weekly post of featured downloadable content available for different gaming platforms sponsored by www.evopoints.co.za. Here's this week's list of fresh downloadable games and content.
If you would like to purchase vouchers, you can click the category headers to go straight to the appropriate page on evopoints.co.za
————————————-
PC Gaming — [Steam Vouchers Available]
Space Pirates And Zombies 2
Battlerite
SUPERHYPERCUBE
Hand of Fate 2, 10% off!
Sonic Forces
Nioh: Complete Edition / Complete Edition
Armistice Bundle
Weekend/Daily Sales and Promos:
Klei Publisher Weekend – Up to 75% off!
Free Weekend – Squad – 50% off!
PlayStation — [ PSN Vouchers & Subs Available ]
PS4
Need for Speed Payback
Nioh: Complete Edition
Ace of Seafood
ATV Drift & Tricks
Discovery + PSVR
Ghosts in the Toybox: Chapter 1 PS VR
Hand of Fate 2
Jeopardy!
League of War: VR Arena PS VR
Marvel's Guardians of the Galaxy: The Telltale Series – Episode 5
Max: The Curse of Brotherhood
Minecraft Story Mode: Season Two – Episode 4
Professional Construction – The Simulation
Sonic Forces
Way of Redemption
Wheel of Fortune
Wuppo
PS Vita
Cursed Castilla (Maldita Castilla EX)
To see all of the latest PlayStation content posts this week, click here for EU and US or check out the Online Sony Store.
Xbox — [ Xbox Live Vouchers & Subs Available ]
Xbox One 
911 Operator
Minecraft: Story Mode – Season Two – Episode 4
Marvel's Guardians Of The Galaxy: The Telltale Series – Episode 5
Super Lucky's Tale
Need For Speed Payback
Assault Android Cactus
HITMAN – Game of the Year Edition
EA SPORTS FIFA 18 & NHL 18 Bundle
EA SPORTS FIFA 18 & NBA LIVE 18: The One Edition Bundle
Wheel Of Fortune
Jeopardy!
World Of Tanks X Edition
SONIC FORCES Digital Bonus Edition
Recotech Bundle
Xbox Live Deals With Gold – Check it out here
Xbox One – Quantum Break, Forza Franchise, Homefront and More
Xbox 360 – Deadpool, Contrast, Worms and More
iTunes App Store
World of Warcraft
For all your codes, vouchers and subscription needs head on over to www.evopoints.co.za to get whatever you need.
Last Updated: November 10, 2017