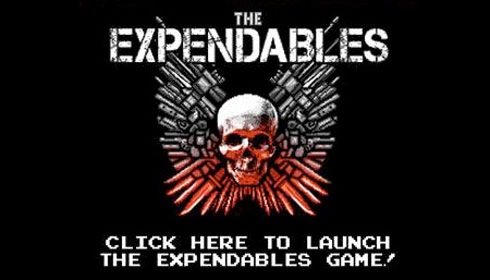 Upcoming action flick "The Expendables" has the manliest cast of any movie ever assembled. If blockbuster action movies from the 80's and early 90's got you hard, expect to break right out of your pants with a cast that includes Sylvester Stallone, Jason Statham, Jet Li, Dolph Lundgren, Eric Roberts, Steve Austin, Bruce Willis, Mickey Rourke, and cameos by the likes of Arnold Schwarzenegger.
As a throwback to 80's over the top machismo, what more could you want? Why, an 8-bit retro game to go along with it, naturally!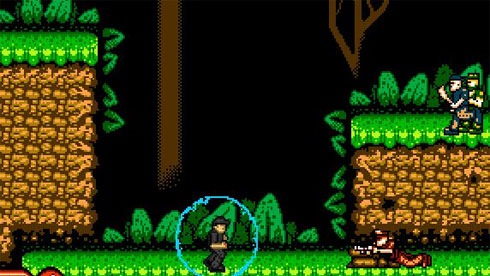 The game is a tribute of sorts to Contra – and allows you to control one of three of the films protagonists. Even cooler, get yourself a high score in the bonus level and you could win yourself some real-life Expendables swag.
Unfortunately there is – as with all good things – a caveat. you'll have to "like" the game's page on Facebook to be able to play it. It's actually a pretty good – and surprisingly deep game, so selling your soul to Mark Zuckerberg  for a little while might actually be worth it.
You can play The Expendables here.
Source : The Kartel
Last Updated: July 13, 2010