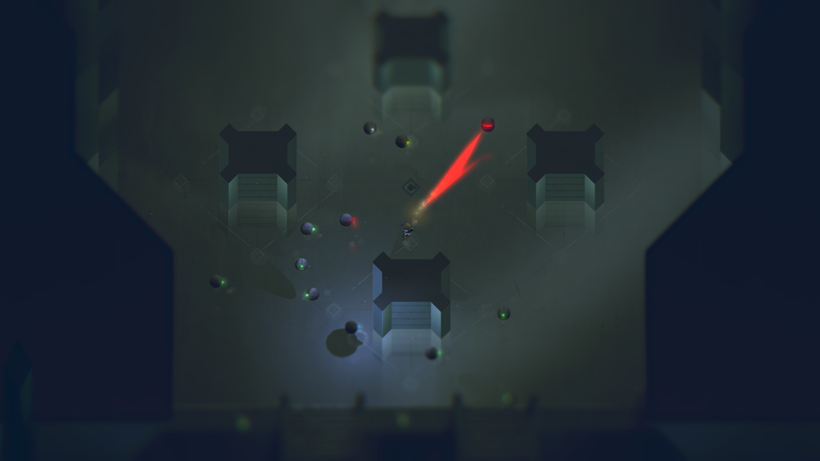 Capybara Games should be a studio you're familiar with. If not for their incredible fun (but somewhat flawed) Super Time Force then definitely for Swords and Sorcery – a gem of an adventure game that put their name on the map. Since Super Time Force Capy Games have been busy. And by busy I mean they've been crafting one of my most anticipated Xbox One and PC titles in recent memory. This is Below.
Below is a 2D rogue-like adventure game that takes a lot of hints from the likes of The Legend of Zelda and Dark Souls. Capy Games are intricately trying to combine dungeon crawling elements with tough as nails combat, all while setting a dark and desperate tone via the eerie setting the game takes place in. If that sounds a little difficult to visualise, the first 18 minutes of the game (courtesy of IGN) might help.
It's weird to see you character so drawn out and far from focus, but Capy Games have said in the past that this was a deliberate choice to make the players feel almost insignificant in the face of far superior enemies. The bigger field of view also allows you to soak in the atmosphere that Below has, immediately giving the sense that you're always in danger, always scared and almost always at the risk of death.
That's what many rogue-likes try to instil in players, given that dying is such a big part of progress. Going hand in hand with this is some complicated combat, with all manners of strikes, blocks and parries taking place in the small view that combat provides. In that sense it's a lot like Dark Souls, and I expect timing to be key here.
Right now Below is still expected to release in 2015, but I suspect that this little intriguing title from Capy Games might on surface sometime next year. Either way, I know I want it. Do you?
Last Updated: October 27, 2015