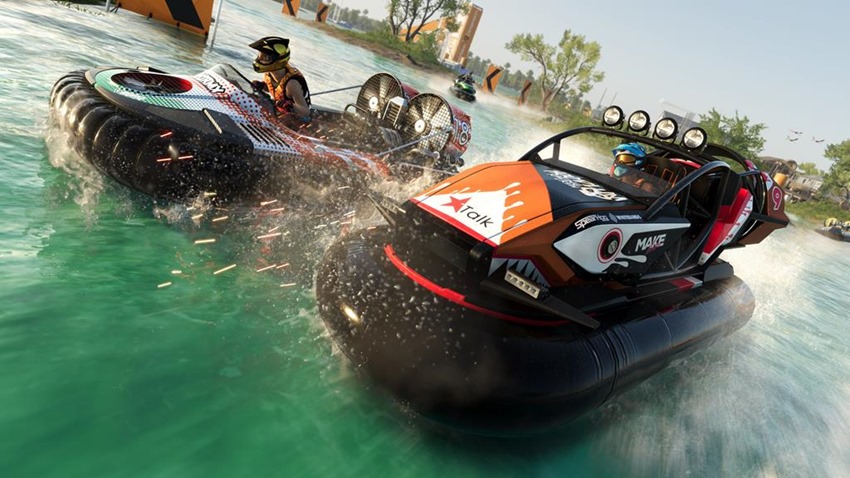 The Crew 2 may have most of its parts properly assembled within its engine, but not all of its cylinders are firing…yet. It's going to take some fine-tuning and a few extra parts to get that sequel purring properly, and Ubisoft plans to do just that when it adds some new performance parts to The Crew 2 with Gator Rush.
The first big update for The Crew 2, Gator Rush takes the open world racing title down to the swamps and throws in a brand new discipline to master: Hovercrafts! Here's the full description from Ubisoft press release that is riding hard and fast straight out of Gamescom: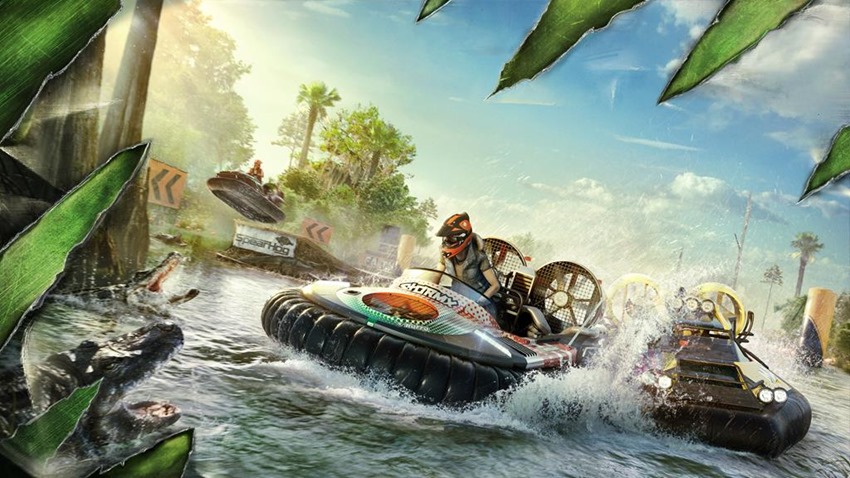 Hovercraft competitions are introduced around the map, as calm waters and muddy grounds become the perfect setting for intense races and swampy hijinks. Racers can enjoy a new way to explore the US and master a new and unique motorsport discipline. Gator Rush also brings in more high-octane contests to the mix, including exclusive Jetsprint, Touring Car, and Hypercar challenges.

Players who are ready to step up their game can test their skills in the new Ace difficulty mode and have access to the additional Legendary rarity level for performance parts, taking the rush to a whole new level.
MASTER THE HOVERCRAFT ON BOTH LAND AND SEA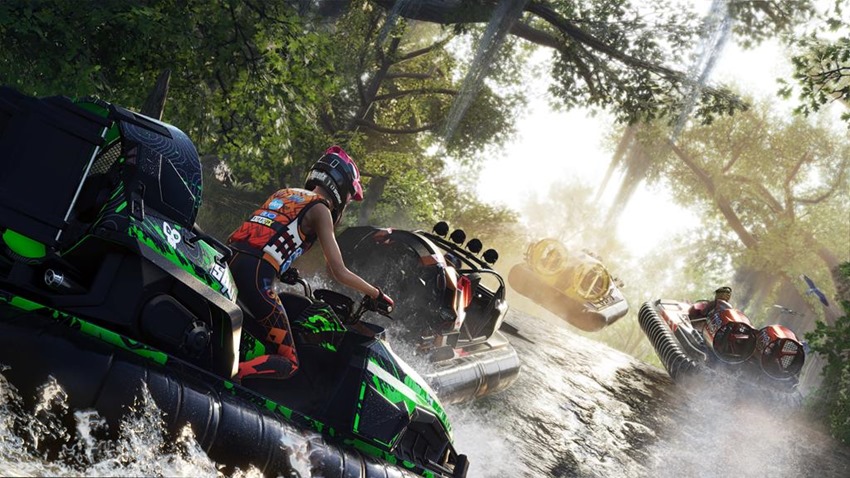 In the heart of the southern swamps, the Off-Road family has found a brand-new way to impact nature while having a blast with hovercraft races. Behind the wheel of these air-cushion rockets, both water and land make the perfect surface to slide and speed while bouncing on obstacles and competitors. This brand-new motorsport discipline has taken over the entire US, transforming some of the most iconic places into dedicated competition spots, from the lush and muggy Bayous to the crystal-clear waters of the Western lakes. Racers can discover unique vehicle handling, master the most varied terrains, and be part of a new wave of champions!
COLLECT FIVE NEW VEHICLES
Three new Hovercrafts will be available for all players to earn or purchase through in-game credits when Gator Rush is available on September 26. Gator Rush will also include one new, unique off-road vehicle, the Ariel Nomad Rally Raid car, which is a buggy-style ride, and a new Hovercraft vehicle. Season Pass owners will get seven-day early access to the Ariel Nomad and the new Hovercraft vehicle while all other players will get access on September 26.
COMPETE IN 20+ NEW ACTIVITIES ALL ACROSS THE US
Hovercraft isn't the only new challenge coming in The Crew2 this September. Additional Hypercar, Touring Car, and Jetsprint events will fire up the competition, while the latest episode of the Live Xtrem Series will take players through an exhilarating threefold race, including Rally Cross, Hypercar, and Hovercraft sessions. New Skills will be available in the open world bringing new spots to explore and allow for some fast and fun progression.
DOMINATE THE NEW ACE MODE AND GET LEGENDARY LOOT
For players who thrive under extreme pressure, Gator Rush is bringing an extra difficulty level: the Ace mode. All 130+ challenges included in The Crew 2 are taken to the next level, allowing players to get a taste of being part of the elite. With great challenge comes great reward: the new Legendary loot parts award better performances and exclusive affix bonuses, allowing players to enhance every ride in the most unique and customized way.
I can't honestly say that I've felt the drive to revisit The Crew 2 once I was done reviewing it. It's a fine game, but it just lacks that certain je nais se quoi that its contemporaries in the genre possess. Hopefully with Gator Rush and whatever else that Ubisoft has planned for an announcement at Gamescom 2018, the publisher can get their next big platform for content back on the road. Either that, or we're going to be doing some duelling banjos when we take a road trip down south for this update.
PASS ME DER HOOCH!
Last Updated: August 21, 2018