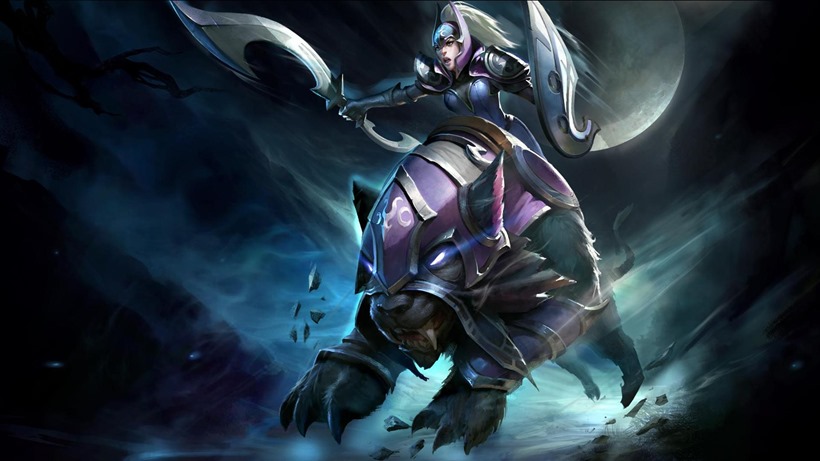 We've known for a good few months now that Valve want to supplement The International, the annual Dota 2 eSports spectacle, with three smaller tournaments known as The Majors.
Just last month, more details surfaced on the first of these three events but beyond dates for qualifiers, and the fact that the tournament would take place in Europe in November, not much else was known.
That's  no longer the case, finally, as Valve have now announced 'The Frankfurt Major'.
No degree in rocket science is required to deduce that the event will be taking place in Germany. Unless of course you had no idea where Frankfurt is, in which case you may want to take up a lesson or five in geography. Don't worry, I ain't judging!
Regardless of your map skills, here's a brief summary regarding The Frankfurt Major, ripped straight from the Dota 2 Blog:
The first Dota Major will take place over six days at Festhalle Messe in Frankfurt, Germany from November 16 through the 21st. It will feature 16 teams all competing at the main event for a total prize pool of $3,000,000, and will be produced by ESL.
Sheesh… $3,000,000 for a "smaller" tournament? That ain't a shabby prize pool at all! There is no mention of a Compendium however. I wonder if Valve plan on introducing one at a later stage?
Personally, I hope not. It's the sort of thing that should be kept exclusive to The International. I don't know if I'm alone in feeling that way though. Were they to release another, I would more than likely cough up cash without a second thought!
Anyways, if you're in Europe (or looking to travel there), here's all you need to know if you wish to attend the event:
Attendance to the Frankfurt Major will be open to the public and will not require a ticket for any day except for the day of the finals, which will take place on Saturday, November 21st.

Tickets to the Frankfurt Major Finals will be sold in two separate waves this Sunday, September 27, the first at 11:00am CEST and the last at 7:00pm CEST. Each ticket will cost €50, and will be available here.
Free entry on all days except the finals? Yeah, good luck with that. Still, I really wish I could attend! At least I can look forward to following competitive Dota 2 more than once a year now.
Like esports?
Check out esports central
Last Updated: September 25, 2015