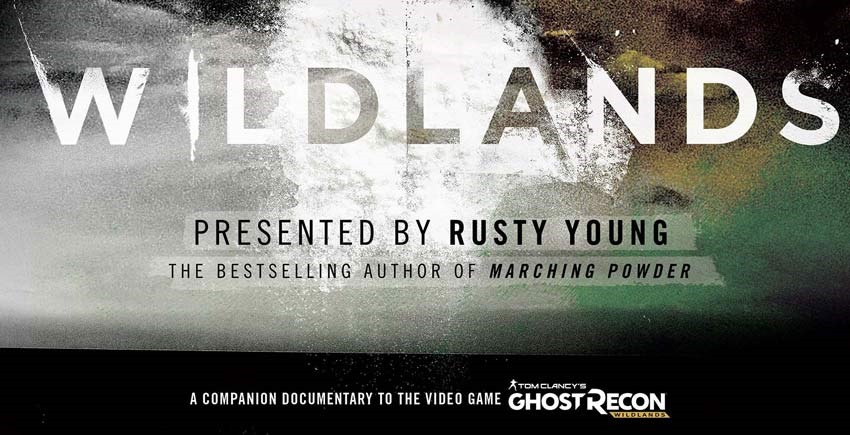 Out of all the games that landed this year, Ghost Recon Wildlands may unfortunately end up being one of the most forgettable releases of 2017. That's a shame really, as Ubisoft's sandbox of Bolivians peddling what I assume to be copious amounts of sweetener wasn't bad at all. It may have been a jingoistic take on a serious crime, but its overall idea and ensuing DLC were top notch.
Currently, Ghost Recon Wildlands is attempting to make a name for itself with a bend towards PVP action. It might or might not succeed, but Ubisoft seems to have a talent for repurposing existing games into popular platforms for new ideas, ala Rainbow Six Siege. Anyway, the point of all of this is that back in February a documentary was supposed to air from Ubisoft. The perfect marketing tool, this doccie detailing how Bolivia's drug trade operates was scheduled for a February release.
It might have missed that date…by about eight months.
Said documentary, titled Wildlands, has finally popped up however and features more drug traffickers and law enforcers than you can shake a rusty hypodermic needle at. "When we finished the original edit, we felt that there were a few loose strands connecting the past to the modern-day cocaine trade and it was a key decision to delay the launch and protect the integrity of the story that we wanted to tell," director Colin Offland explained in a press release.
For the first time as a viewer, you can see an abridged, true depiction of the birth and proliferation of the cocaine trade.
The biggest name in this documentary? George Jung, the kingpin who ran an empire in the 1970s and 80s, and is largely credited as being one of the key players who got North America hooked on a quick snort of white gold. The breakfast of champions/ slimy Wall Street brokers. It's a solid documentary, and well worth a watch in case you've run out of Narcos episodes to watch.
It's also infinitely more fascinating, as it relies more on actual facts to tell its story rather than cheap and predictable drama. Yes, I think seasons 2 and 3 of Narcos fits that bill perfectly. Fight me bro. Wildlands is a documentary that you'll have to toss a few dollars at, to view it on iTunes or from Amazon.
Last Updated: November 2, 2017