If the two cat's talking above don't put a smile on your face, then I just don't know anymore. THEY'RE SO CUTE OMG!

Best Stories
My excitement levels for Blizzard's Overwatch are well over 9000. What makes me even happier is knowing that the shooter may not just be a PC exclusive. No, it may well be coming to console too at some stage. I don't see why it wouldn't really, I mean, Blizzard proved that Diablo, a very click intensive game could work on a controller, so I don't see why they wouldn't do the same for their FPS.
It may not be the most significant of price cuts, but hey, given that our Rand is weaker than the glue on Darryn's Deathstroke costume, I think we can all be grateful for a cheaper PlayStation 4. Sony's current gen console will cost only R5499 now!
Speaking of cheap PS4s, there really is no excuse to skip grabbing one. Heck, Zoe went and put things in perspective, showing 7 things that will cost you more than the console.
Worst Stories
The NES celebrated its 30th birthday this week. This is not a bad story for any reason other than that it made me feel goddam old. Otherwise, Nintendo's home console is still king!
Sadly, Kojima has now left Konami. Or has he? Who knows. We have around a hundred people claiming that the legend had a farewell party. Then we have Konami stating that he actually away on holiday. What the heck? Maybe he's still in-office… hiding in a box or something.
Remember Rovio, that company that made that one game about flinging birds at pigs which got so popular that it spawned a whole franchise and made a lot of money? It didn't make nearly enough it seems, because they've now laid off over 200 staff members.
Random Stories
Crows, a dolphin/whale, and many other mysterious hints. These are just a few things included in the teaser for some game The Designer of The Stanley Parable is teasing.
In other random news, there's a new speedrun record for Super Mario Bros. Watch, and be amazed!
Or you could drool over this Blizzcon loot instead. Somebody give me lots of monies please, I need all of the things. All. Of. Them.
ION of the Week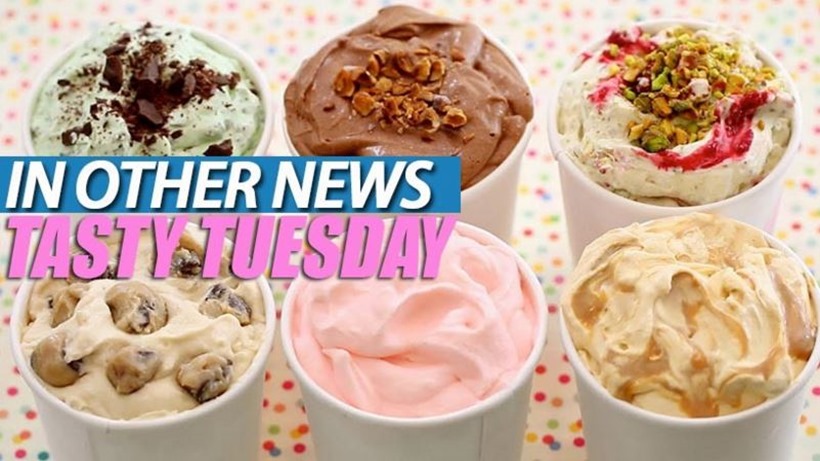 ICE-CREAM!!! No contest here, so don't even question my decision.
Most Comments
Man, I miss the NES! So do all of you too apparently, because on the post about Nintendo's console turning 30, there were a whopping 157 comments.
Batman of the Week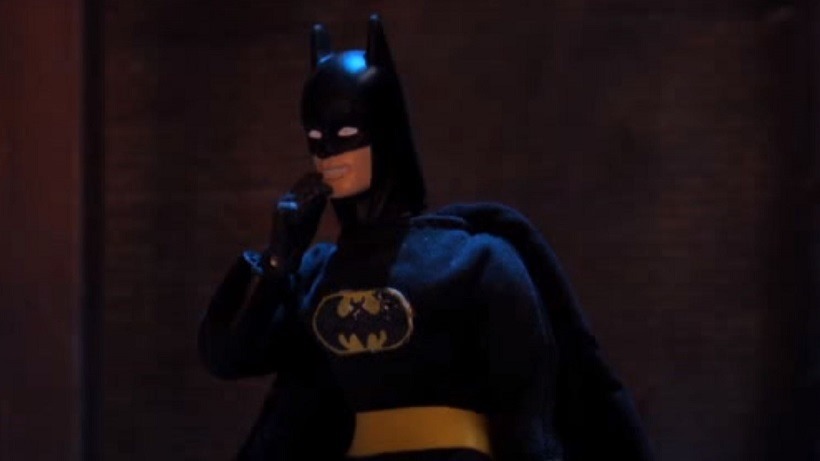 Urgh, he's at it AGAIN! Come on Darryn, give the rest of us a chance. I want to be the caped crusaded just once. ONCE.
Cabbage of the Week
I don't feel like having the award this week. Hey Kyle, catch!
Best Header of the Week
Sometimes, no Photoshop tomfoolery is required to make a great header. This was clearly demonstrated by Geoff this week, who used the above image for his story about Ubisoft committing to PC gaming by joining the Open Gaming Alliance. That face says it all!
Comment of the Week
I realise this may come across as being biased and showing favouritism, but you know what? I ain't even mad! Alien Emperor Trevor made me giggle yet again this week with this witty comment…
I wonder if they sent you the dolphin instead of a whale on porpoise.
He's not alone – Hammersteyn get's an honourable mention too for hitting the nail right on the head regarding the PayDay 2 microtransaction drama:
Players thought the MT was overkill, while Overkill thought it was Payday.
OH YOU!
Bonus Content
A long time ago in some other galaxy far, far away….
Not interested? Fine! Let's watch The Dark Green Mile Knight instead…
Last Updated: October 23, 2015