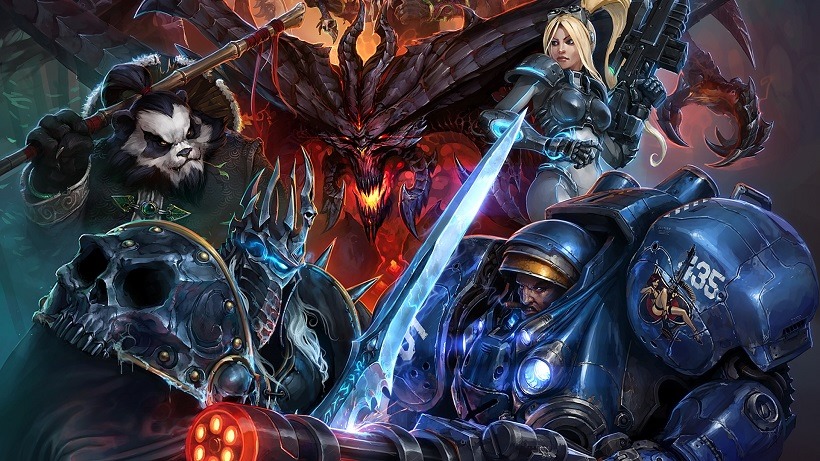 Blizzcon isn't just an excuse for Blizzard to show off all of their wares, it also conveniently doubles as a platform for them to round up top talent from around the world for some eSports shenanigans. This year's conference will be no different. The best of the best will be gathering at the Anaheim Convention Center to fight for their share of lots of cash dollars in prize money.
And you know what? No offense, but I personally couldn't care for the likes of Hearthstone, nor StarCraft II. No, all of my attention will be directed at the Heroes of the Storm tournament, which has just had its groups announced:
The eight best Heroes of the Storm teams from around the world will be facing off at BlizzCon to see who goes home with the lion's share of the $500,000 prize pool. Before these teams advance to the championship bracket, however, they must first prove they are one of the best two teams in their groups.
Group A:
Cloud9
Team YL
Dignitas
GIA
Group B:
Team DK
Na 'Vi
Braveheart
Tempo Storm
Truth be told, I know very little about any of the above teams. I've paid Heroes of the Storm no attention with regards to its competitive side, but only because the game was in an unreleased state for so long. Now, it's officially out, and this year's Blizzcon has a prizepool sitting at a casual $500,000. Yeah, I will be watching for sure!
It will make a nice change from my usual viewings of Dota 2, where team fights happen in the blink of an eye. There's just something different about Heroes of the Storm – team fights can go on for ages, which in my mind will make for very entertaining viewing.
Take this clip for example, which rounds up some of the best plays from the European qualifiers:
Colour me excited! What about you? Will you be watching any eSports coming out of Blizzcon this year?
Like esports?
Check out esports central
Last Updated: October 22, 2015