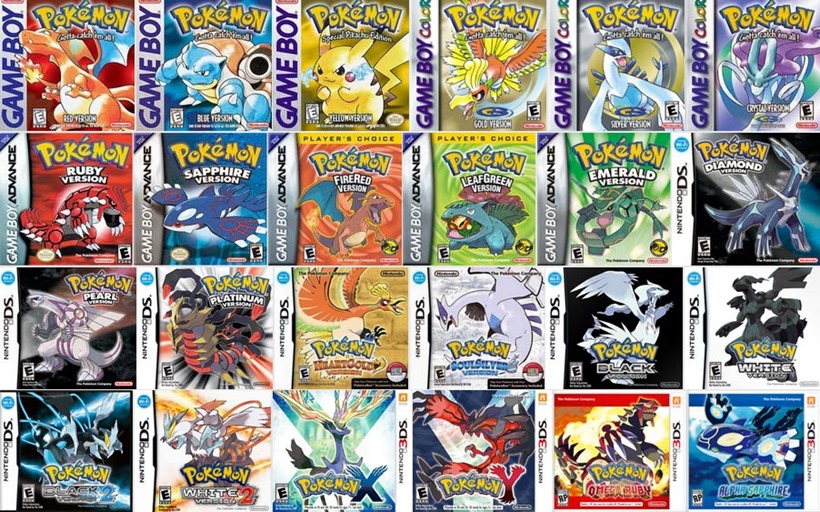 Sure, Pokémon Sun and Moon may not be out anytime soon, but Nintendo isn't worried. Even a game that is twenty years old, still sells well because the recent re-releases of Pokémon Blue, Red and Yellow have been raking in sales on the Virtual Console service for the house of Ninty. Because as of February 29 2016, the main series of Pokémon games has now sold over 200 million units from that push. That works out to almost as many games as there are Pokémon today. HEYOH!
Over 200 million games sold then, not including the numerous spin-offs like Pokémon Snap, Pokémon Gale of Darkness and Pokémon Mystery Dungeon. Hell, the spin-offs themselves, of which there are many, many of them (Commandant Lassard voice) only brings that combined number up to 279 million units according to Yahoo Japan. That's not bad at all, for a series made up of six generations of 'mon captures:
Red
Blue
Yellow
Gold
Silver
Crystal
Ruby
Sapphire
Emerald
LeafGreen
FireRed
Diamond
Pearl
Platinum
Heartgold
Soulsilver
Black
White
Black 2
White 2
Omega Ruby
Alpha Sapphire
X
Y
As of 2014, Pokémon Red and Blue had sold over 31.3 million units, while the more recent X and Y ahs shifted over 13.8 million units in March of 2015. Those are staggeringly good numbers, the kind that video game publishers dream of achieving. Except for Grand Theft Auto that is, as that game has moved 235 million sales since launch. Massively monsterly.
Expect that combined lifetime sales record to achieve beastly new heights when Pokémon Sun and Moon is released. And not just because I'll be one of many Poke-maniacs standing in line to buy a copy of both Pokémon Sun and Pokémon Moon. Gotta catch 'em all! OH GRODD I HAVE TO! WHAT COMPELS ME TO KEEP TOSSING MY BALLS AT THESE STRANGE CREATURES?
Last Updated: March 17, 2016