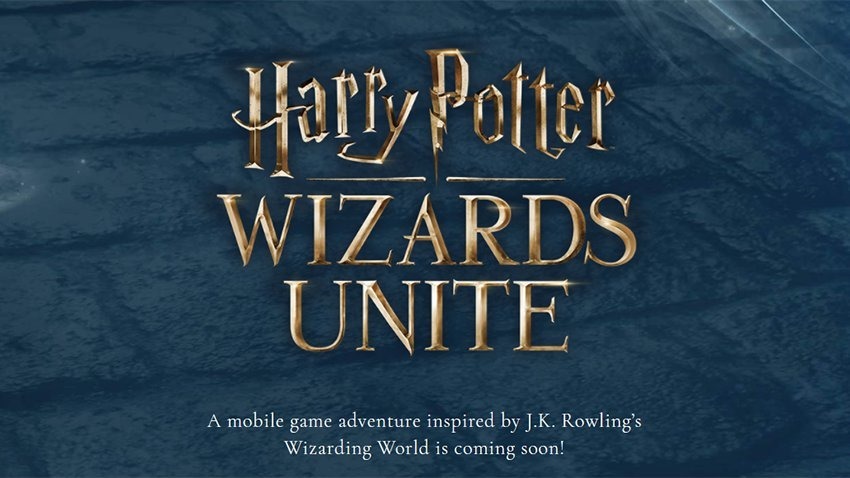 Say what you will about Pokémon Go, it very quickly became a cultural phenomenon. There are still millions of dedicated players who play the augmented reality critter-catching game, and with the regular additions of new content, that's set to continue.
Still, there are those who weren't quite caught up in the Pokémon Go pandemonium, just because they're not especially fond of the franchise. If that's you, and you prefer things of more wizardly nature, then Niantic's next game could tickle you. Warner Bros and the Pokémon Go maker have teamed up to bring you a mobile augmented reality game based on the Wizarding World of Harry Potter.
It's called Harry Potter: Wizards Unite, and though there's very little detail on the game at the moment, it seems to be using a similar template to Pokémon Go and Ingress.
According to the site, Wizards Unite will "allow players to go on adventures, learn and cast spells, discover mysterious artifacts, and encounter legendary beasts and iconic characters as they explore real-world neighborhoods and cities across the globe"
I can only begin to imagine fights about which house to belong to.
"At Niantic, our goal is to leverage technology to create real world experiences that help people to discover the wonderful, and often magical parts of the world around them," said Niantic CEO John Hanke. "The beloved Harry Potter stories have captured imaginations worldwide for more than 20 years and soon we'll turn the fantasy into augmented reality, allowing fans and their friends to become wizards and witches."
We don't know when it's coming, but Niantic will share more information in the new year.
Last Updated: November 9, 2017