Earlier this week we discussed the prospect of an intercity rivalry amongst some of the biggest sporting clubs in South Africa. While we touched on a number of topics, one thing which was mentioned was that this might already be in motion. VS Gaming have announced today the Orlando Pirates (Kaizer Chiefs' biggest rivals) will be partnering with VS Gaming for their FIFA Festival at the Gallagher Estate which is being dubbed the largest console football tournament on the continent.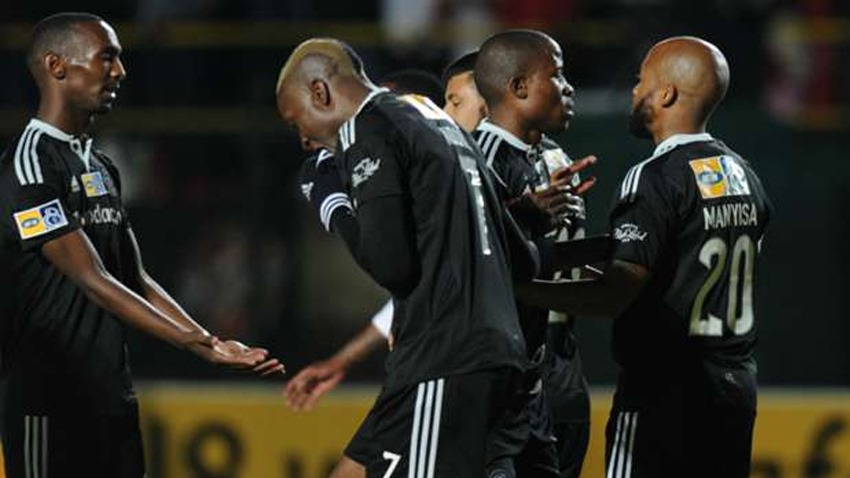 While the Kaizer Chiefs are merely sponsoring a stage at Rush, the Orlando Pirates are taking it a step further with the addition of their own esports division within the organisation. As per the press release:
"The top ten players from this weekend's e-football championship will be offered a one-year contract with Orlando Pirates esports. VS Gaming will provide Orlando Pirates esports players with access to training at the VS Gaming venue in Midrand and provide the team with hardware support."
The Orlando Pirates now cement themselves as the first non-endemic sporting brand in South Africa to bring esports into their roster. It's something which will undoubtedly spark a response from other brands around South Africa, and our dream of an intercity rivalry may be closer than we thought. Football clubs taking on FIFA players is nothing new internationally. Starting as early as 2014, players were being added to some of the biggest Football clubs around the world, and it's something we've been following quite closely, and they seem adamant on the industry.
"We look forward to further growth in this exciting industry as we create a vibrant spectator culture across South Africa," added Orlando Pirates Brand Activation Manager Tokoloho Moeketsi. "We believe esports' popularity will soon rival rugby, cricket and soccer."
We've now reached that point where esports can no longer be ignored, and this is actually massive news for the local industry slipped into a press-release by VS Gaming. The implications are huge, and it's something that we've been slowly discussing over the past few months. Yes, it is only FIFA, which might leave a sour taste in some players mouths, but the interest generated from this could lead brands to notice the other competitive titles in the country which could see a boost in investment. The next interesting case could come from another sporting brand who decide to add a different esport to division which could unlock a chain of investment. This is, of course, all hypothetical, but it's the best way to try create an understanding of just how big this could be for local esports.
Like esports?
Check out esports central
Last Updated: July 19, 2017