With the introduction of the Overwatch League, and the announcement of the seven teams, a thought crossed my with regard to the type of influence this would have for esports as we bridge closer to conventional sports. In South Africa, the rivalries between the cities for football, cricket and rugby commands a dedicated fan base and interest across South Africa. The big question is, could a similar model exist for esports as we continue to close the gap on our international counterparts? And could these commanding clubs include esports to bolster its influence?
In the past South Africa has hosted North vs. South competitions in Battlefield and Call of Duty, but the idea behind these events was pure fun and bragging rights. These were also run a number of years ago, before esports hit the "mainstream" in South Africa. Intercity competitions have been discussed before but there are a number of issues purely due to the nature of esports as an industry, and the state at which it is in right now in South Africa. It could work, but what impact would it have?
Location, location, location
The first burning question would be about location. At the moment, because most games are played online, a number of our biggest organisations and teams are made of players who are based in all corners of South Africa. This is the nature of online gaming, and it's something that is slowly improving with the introduction of gamer houses and players based in the same region. The ideal situation would be similar to how sporting clubs operate with players moving to regions where they'd compete for a certain team. While this situation sparks a number new questions, the obvious answer to them all is that esports is competing against decades of development for major sporting brands and there just isn't enough investment into esports which could cater for players being based in one region.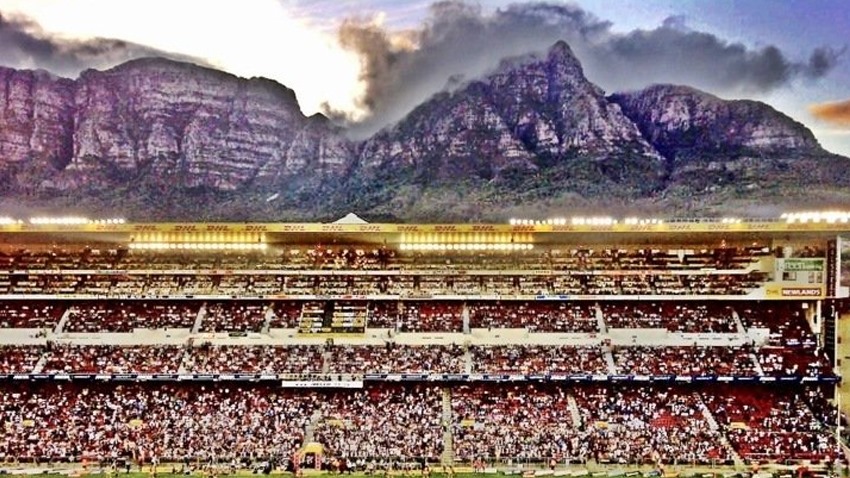 Newlands Stadium in Cape Town – home of the Western Province Rugby team
The location question has come up before with regard to the infamous Mind Sports South Africa (MSSA) and their regional qualifiers for respective esports. They've had rules in place for teams competing in specific regions which stipulate that players live within 50km of each other. These rules may have changed, but this was a pressing issue when teams showed interest in competing for National Colours. While the MSSA have failed drastically in this regard, for a number of very obvious reasons, their model for regional based tournament is something which could be expanded on – but that's not we're really interested in.
Non-endemic interest
The biggest pull of the Overwatch League was targeting non-endemic brands, like NFL and NBA and similar organisations, who would buy regional "slots" for their league. This idea could work for South Africa, and the interest is already there. This weekend,  at the Rush Expo, the Kaizer Chiefs have their own stage where a FIFA Football competition will be taking place. The Kaizer Chiefs showed interest as early as 2015 when one of their members (not players) was escorted around the rAge expo and shown what esports is all about. Whether or not their interest in being involved in esports sparked from their visit, their competition this weekend is one of the first non-endemic showcases in South Africa. Their target, of course, is FIFA, and that's a no-brainer. The two brands tie perfectly together, but could their involvement spark interest from other clubs who are wanting to get into esports?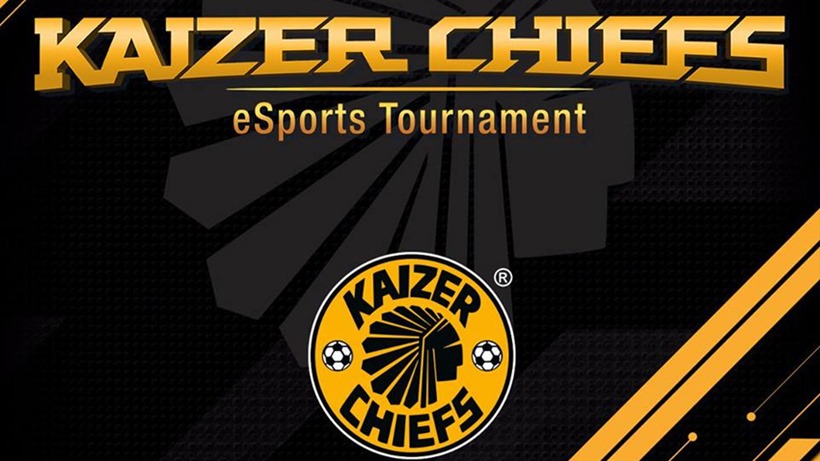 At the moment no other sporting brands (other than the above mentioned and SuperSport) have shown interest in esports but the influence is growing. SuperSport have gotten involved with VS Gaming from a broadcasting point of view, and Kwese Sports are also running a number of leagues including ESL Africa. There is interest, but where do we go from here?
Which esport are we looking at?
The obvious choice here would be FIFA as it commands a massive playerbase in South Africa and has a competitive circuit which has hidden in the shadows up until last year. The next big sport, which could aid an intercity program, is of course Rugby. A large number of gamers, both competitive and casual, are sporting fans. Their preferences are hard to gauge but South Africa's love for Rugby could be another talking point when looking to bond the two industries. Imagine a Stormers CS:GO team, or a Sharks Dota 2 team. Former Springbok and Sharks player Ryan Kankowski is a major Dota 2 fan and has appeared at a number of esports events as a figurehead for the hidden interest in gaming which stems across most sports.
Busy watching the real sportsman have ago at each other #SamsungCSGO @ASUS_za @MegaromGames @Adastam_ZA @RobForbesDJ looking good! pic.twitter.com/bAOe616766

— Ryan Kankowski (@Kankowski) May 6, 2017
It's unclear how many Ryan Kankowskis there are in South Africa, but it's these types of people who could spearhead the influence of ties between our intercity sporting clubs and esports. It will have to be one esport which kicks it off, and at the moment it's looking like FIFA may be the go-to esport, for obvious reasons.
Closing thoughts
There's a high possibility that these sorts of discussions have already taken place behind closed doors, but as someone who often peeps through the keyholes, I haven't heard a thing. The crux of it is that a program of this nature could increase the growing influence esports has and aid its journey into programs ranging from school to university. We'd have to look at it as some sort of trickle down effect as it grows, but it's something that is in within the realm of possibility, and it may already be in motion. In the end it all comes down to the investment and interest in esports in South Africa, and if you had to ask me right now if something of this nature could be viable (financially), I'd say no. But that's the beauty of it – esports can be done on a minimum budget, which is something we've proven over the past few years. It only takes one club, or someone with a lot of money – and everything could change.
Like esports?
Check out esports central
Last Updated: July 17, 2017