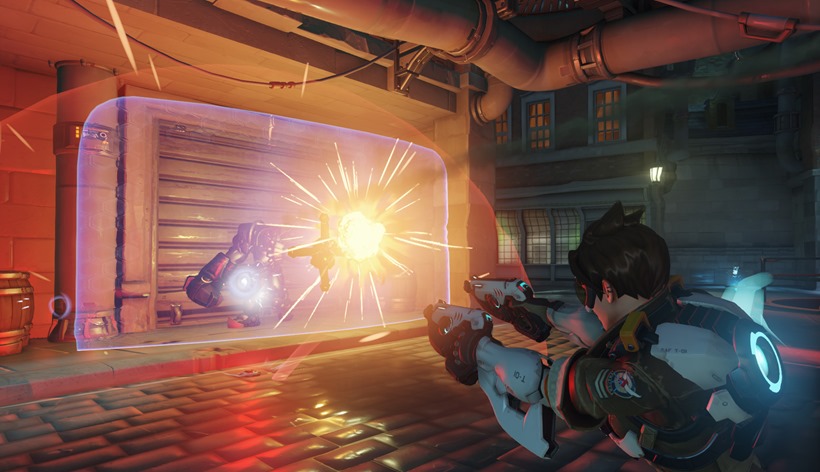 About two weeks ago, Blizzard announced that their first ever shooter, Overwatch, would be entering its closed beta period. I got ridiculously excited when I saw the news, because I've played the FPS, and since then, I've been dying to get more time with it.
Problem is, part of the announcement stated that when the closed beta launched on October the 27th, it would only be available in the Americas region. Europe, the region most of us in South Africa have a Battlenet account tied to, would follow at a later stage. Knowing Blizzard, "at a later stage" could mean anything from a day to a decade, so needless to say, I was quite worried that we would have to wait forever. Thankfully, they've cleared things up…
We were able to complete setup and testing of our beta servers for Europe sooner than anticipated. As a result, we're happy to report that we will be launching the Overwatch Closed Beta in both the Americas and Europe gameplay regions on October 27.
That's right, the Overwatch closed beta will be launching in Europe alongside the Americas. This means that some of us may well be shooting each other in the face as soon as tomorrow!
Thing is, only a select amount of participants will be chosen to test the game out. Don't worry if you find you've been left out in the cold by Blizzard, for there will be Beta Test Weekends, where just about everybody can get in on the action.
From time to time, we'll also need to open up the floodgates and call upon an army to overwhelm our hardware. The goal: get as many heroes playing as we can, all helping us "stress test" our servers to ensure they can withstand the assault.

These larger-scale Beta Test Weekends will be brought online occasionally for a limited time, generally over a weekend, and will run concurrently with our ongoing Closed Beta test. Because Beta Test Weekends are primarily hardware- and tech-focused, the number of heroes, maps, and gameplay modes will be restricted—but feedback on everything will definitely be welcome.
You won't have to wait long either. The first beta test weekend will be taking place just after BlizzCon, which is happening next weekend. Are you excited? You should be!
Last Updated: October 26, 2015