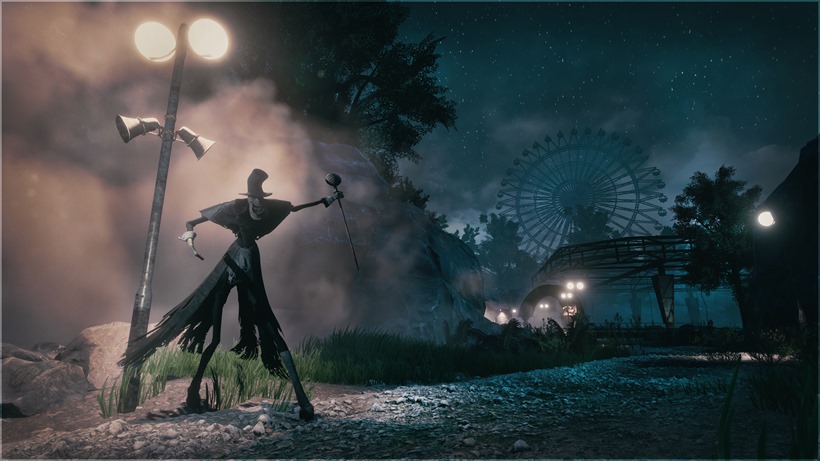 Around two months ago, I told you about a new horror game simply known as 'The Park'. It looks like a fascinating title – one that I would absolutely love to not play because let's face it, I'm a wuss. For those who aren't however, and those who are eager to get their hands on the game, the wait is nearly over – according to developers, it'll be out this month (sometime), and it'll only take an hour or two to finish.
This is all according a new video posted up by the developers (via PC Gamer).
'The Park' puts players into the shoes of Lorraine, a mother whose son goes missing in a mysterious and creepy theme park. When night falls and the lights go out, you must face an emotional and terrifying journey through an amusement park where a dark and sinister secret is just waiting to be uncovered.
What's clearly emphasised throughout the short clip, is the fact that The Park is heavily focused on narrative. Not that I'm a professional when it comes to this genre or anything, but I do honestly feel that this is the way a horror game should be anyway. For maximum effect (and psychological damage), focus on the storytelling is more important than unnecessary gameplay mechanics.
If anything, this is what the developers have in mind, because The Park will only take around an hour or two to finish. Again, not a guru or anything, but I have found with past experiences (as have many of you have too I'm sure), is that horror titles tend to lose their scare value the longer they are played. A short, 120 minute romp through a terrifying park sounds perfectly fine to me.
What do you think? Are you excited for The Park? Does it sound a little short to you?
Last Updated: October 13, 2015