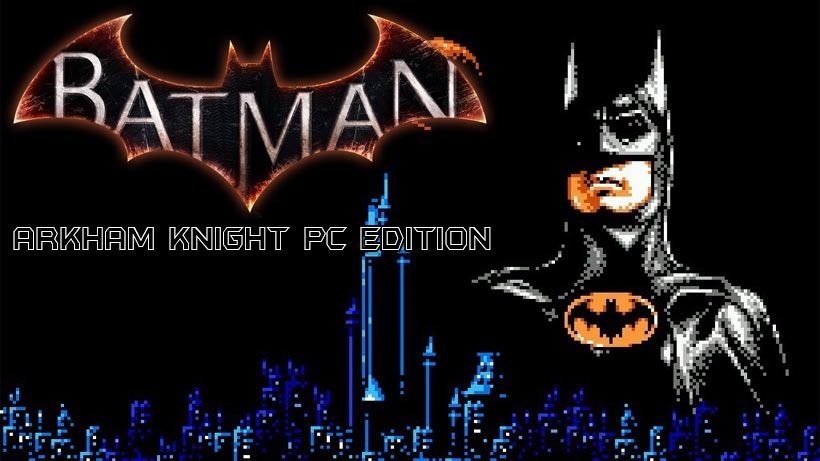 It's the end of the road for the Batman Arkham series. "Or is it", I pondered as I stroked my chin into a fine point that could be used in self-defense. Without going into spoiler territory for all the PC gamers who have yet to get their closure, Batman: Arkham Knight wraps up Rocksteady's trilogy of games that featured the caped crusader pummelling justice into criminals.
But that's the Arkham franchise. And when it comes to Batman, the most bankable bat-themed vigilante around, the chances of another game featuring the dark knight are high indeed.
That's according to Warner Bros. gaming boss Ames Kirshen, who has seen "limitless" potential for more Batman games in the future. "Batman is one of the cornerstone IPs for Warner Bros," Kirshen said to the PlayStation Blog.
With the Arkham series, we were finally able to realize the full potential of the character.
But don't expect Warner Bros. to reveal any other details for Batman's video game future, as Kirshen explained:
We don't have anything to talk about at this time [regarding future Batman games], but the possibilities are endless with a character as dynamic and beloved as Batman.
That future might also include a radically new kind of Batman, one who isn't so beholden to the past, but does embody the "core essence" of the character and his fist-based justice system. "You have to understand and respect the core essence of the franchise," Kirshen added.
But you can't be a slave to every single aspect of its history or continuity in translating it for the gaming medium.

More importantly, you have to have the talent, vision, and passion from the development teams to make great games and treat them as they would an original IP," he added. "We've been blessed at WBIE with studios and talent such as Rocksteady, NetherRealm, and TT Games.
Which makes perfect sense. Not everything can perfectly translate to the video game format. And it'd be stupid to not make more Batman games. Warner Bros. has had a fantastic 2015 so far, rolling out hit after hit game, with Arkham Knight being a top-seller on consoles.
And there's still plenty of room for more Batman in the future. Maybe they'll make a Batfleck tie-in game for Batman V Superman: Dawn of Justice. Maybe they'll do the eventual remaster of the previous Arkham games in one bundle.
Maybe I'll finally get a Batman game that allows me to choke mentally-impaired criminals from the Batplane. But always bet on black, and always bet more on Batman.
Last Updated: September 29, 2015