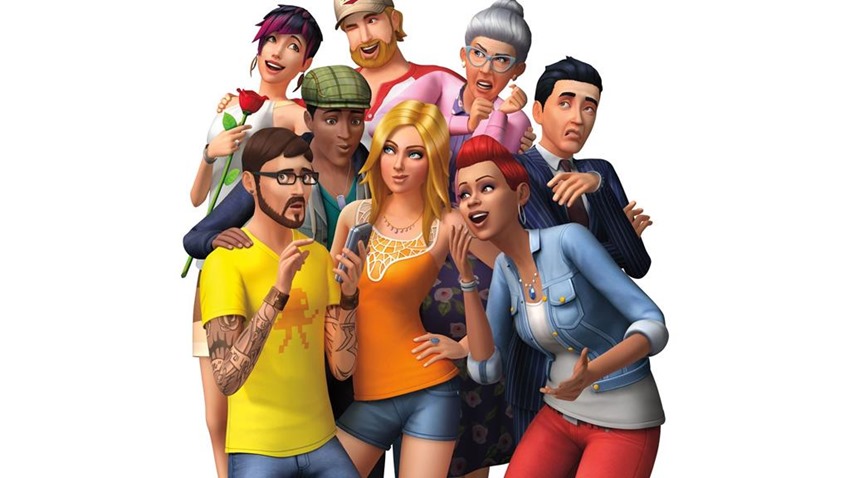 You ever find yourself wandering into a room, standing there and trying to remember why you went there in the first place? You think maybe that…dude are we Sims? Are we living and breathy fleshy simulcrams whose action are being controlled by a higher power? Far out man, far out. Which would make playing the Sims kind of ironic when you think about it.
EA's digital simulation of life has been a PC mainstay for many a year now, last spotted on a console back in 2010. That's all changing in November, as The Sims 4 is finally ready to jump back into those Xbox One and PS4 waters on November 17. "The addition of a console-version of The Sims 4 has been long-awaited by fans and newcomers alike, and we at Maxis are beyond excited to bring The Sims to new platforms,"Executive Producer Lyndsay Pearson said in a press release.
The game delivers a beautiful The Sims experience on console and comes packed with tons of the fan-favourite content, so players can look forward to the unique gameplay, self-expression, and fun that have come to be tentpoles of The Sims brand. The possibilities to play with life are as endless as the players' creativity.
The games also allow you to be an absolute bastard of a god, which I pretty much was when I last played it. Realising that I needed to make some quick bucks for my Sims, I decided to create a painting goblin. Essentially a Sim whose creativity was matched only by his introverted nature, I built a dungeon in my home that had no way out, all the basic ameneties and left him to create valuable art.
He never saw the light of day ever again, and painted until his works were expensive masterpieces that kept my Sims above well-fed and stocked with materialism. Which is just the tip of the iceberg of what you can get up to in The Sims 4. As usual, EA Access members will get their hands on The Sims 4 a few days early, with the Play First Trial from November 9.
Last Updated: July 27, 2017