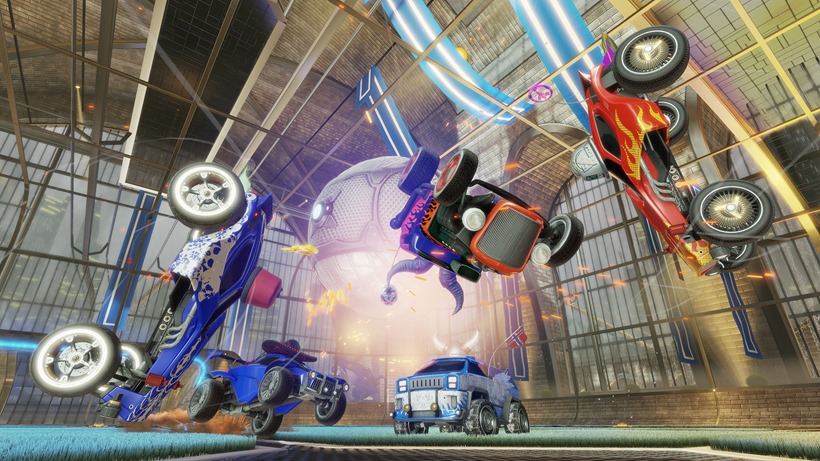 Remember The Super Lazygamer Rocket League Championship? Our totally legit and super serious tournament is still in-progress, I just haven't written about it for a while because… er… REASONS!
The truth is, after our fall from grace at the hands of TUBE, we haven't been doing much. A few rounds had to pass before we would be up for our next game, and now, finally, we are. Here's what the lower bracket is looking like at the moment.

I watched the Tjoekies vs G3AR game myself last night, and hot damn was it a close one. The first game remained 0-0 for the full five minutes, resulting in overtime that seemed to go on forever. Eventually, G3AR managed to sneak a shot past, giving them a game advantage. Tjoekies didn't take that loss lightly though. They won the next two games, putting them straight through to the next round.
Looking ahead… GASP – is that TUBE in the lower bracket? It is indeed! Unfortunately they lost to Zara's Angels in the upper bracket semi-finals. If Lazygamer All Stars can win their next two games (which of course we will), we can have a shot at sweet redemption. Be warned TUBE, we are coming for you!
Sweet vengeance aside, we've had to say goodbye to a load of teams, and now I think we're at the stage of the tournament where games are high-stake affairs, and well worth watching. I'll chat to our eSport guru Kyle regarding some streaming and casting for the final lot of matches when we get there. I've spectated a few myself over the duration of the tournament, and enjoyed it all. I would love for you all to get in on the action too!
Last Updated: October 26, 2015