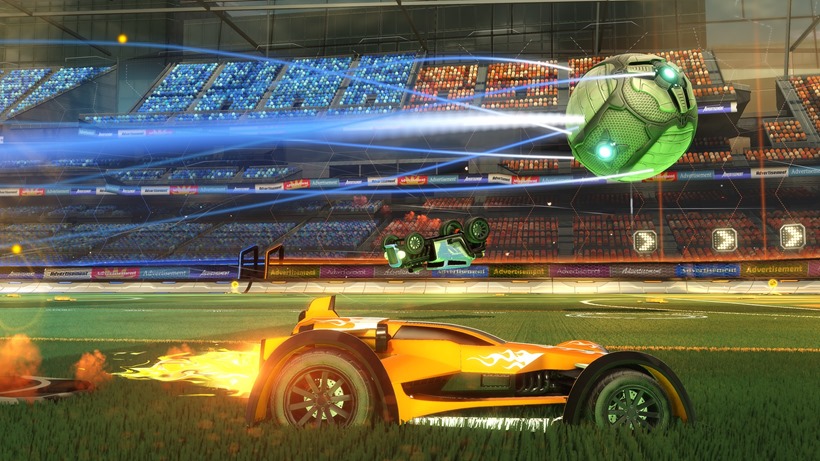 The first rule one should learn when working for Lazygamer is that when Gavin asks for help, NEVER OFFER ANY, NO MATTER THE CIRCUMSTANCES! I made that very mistake and offered some assistance, which of course, means I am now single-handedly running the largest Rocket League tournament the South has ever seen. I am of course talking about our really legitimate and serious Super Lazygamer Rocket League Championship!
Let's take a quick look at the bracket to see what happened over the past few days: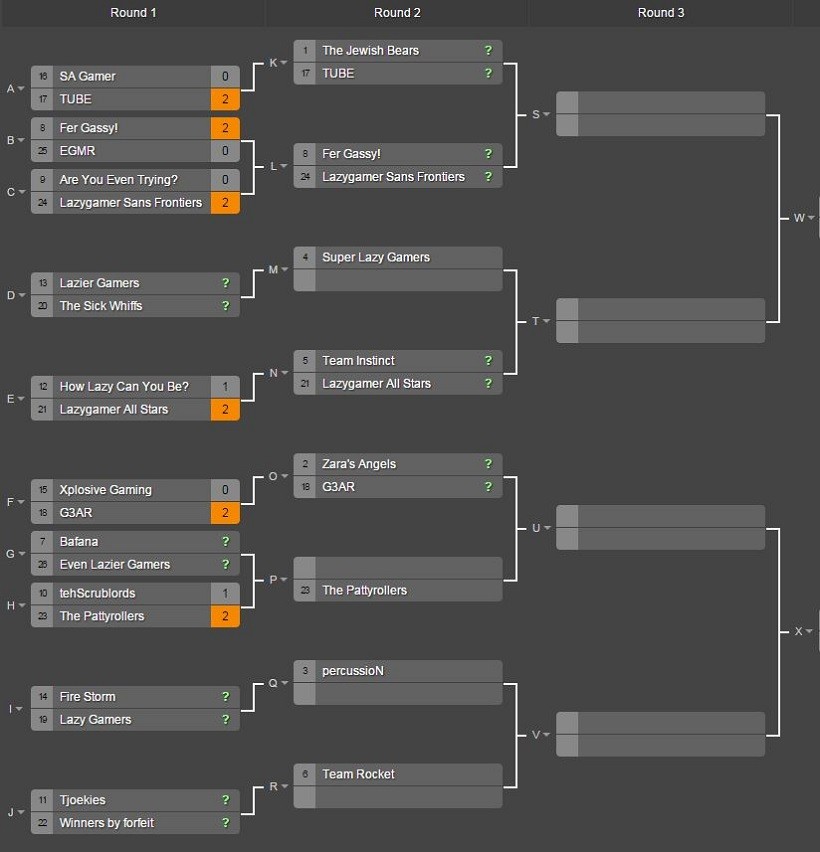 Hey, our All Stars team actually won fair and square! Our pity team, I mean, Lazygamer Sans Frontiers won only because their opponents failed to pitch. I'll have you know that it was 3 versus 0 for game 1, and they still almost lost!
Here's what the lower bracket looks like at the moment…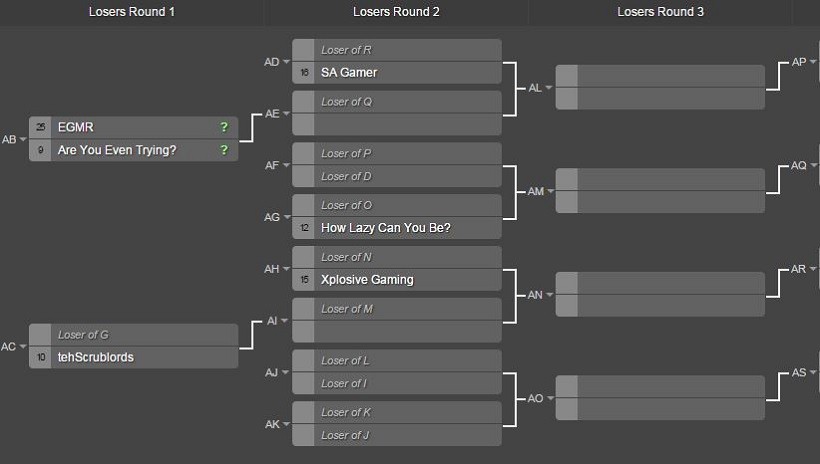 As you can see, there are still a good few results outstanding overall. If you have played your game and don't see the score reflected above, please let me know!
Round 1 game deadlines have been extended to this Sunday, the 20th, so no need to panic. I will be sending out a reminder email to those teams that still need to play.
If you could have those results mailed to me by Sunday evening, I would be most grateful! To move things along in the meantime, teams in Round 2 (and Lower Bracket Round 1) can go ahead and organise and play their games if they wish to. They need to be done by next week Thursday, the 24th.
Here's a quick summary in case my words make little sense:
Games that need to be played by September 20th:
Lazier Gamers Vs The Sick Whiffs
Bafana Vs Even Lazier Gamers
Fire Storm Vs Lazy Gamers
Tjoekies Vs Winners by forfeit
Games that need to be played by September 24th:
The Jewish Bears Vs TUBE
Fer Gassy! Vs Lazygamer Sans Frontiers
Team Instinct Vs Lazygamer All Stars
EGMR Vs Are You Even Trying?
Zara's Angels Vs G3AR
Obviously, there are other games that need to happen by the 24th, but that can only be determined once every round 1 game has taken place. I urge all of you to please check your mail if you haven't done so already. I will be forced to hand out forfeits if I do not get scores, and honestly, I really don't want to do that! If you're in a community team, please liaise with your teamies and get things going.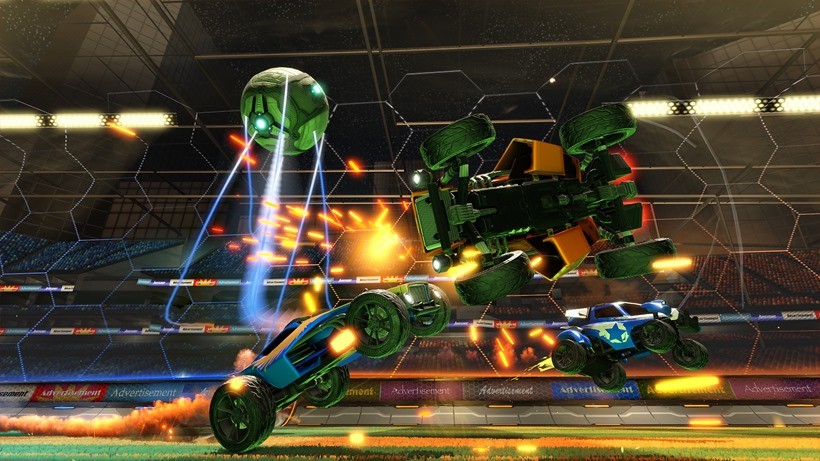 I will be writing an update post on Monday so that everybody is up to speed. For now, if you're still in the dark, here's some quick Q&A to help you out…
Organising your game
How do I find my opponent?
I am going to mail each team with their game and opponent's details We have also set up a Rocket League chat room for general banter.  Please join it and feel free to partake in some smack talk!
If you do hit any snags with organising games, please feel free to email me directly on matthew@lazygamer.net. I will help in whatever way I can.
How do we play?
Depending on what agreement you and your opponent have come to (date and time), somebody needs to set up a private lobby. Give it a name and password, and get all relevant players to join. Both PC and PS4 can crossplay in a private lobby. Make sure it's set to Europe! Arena can be set to random.
Match format?
Easy! Set up your lobby, and play best of three.
Where do I report my score?
You can report your score to me at my email, matthew@lazygamer.net. If you can help it, make the subject line relevant to what game was played. Whether you won or lost, please let me know your result! I will NOT be trawling through the comment section here, or tweets, or anything else. It will make my life infinitely easier if I could get a mail with the match played and the result.
And that's it! As always, if you have any questions/complaints/suggestions, please send them on to matthew@lazygamer.net. I will be happy to help wherever I can!
Last Updated: September 18, 2015