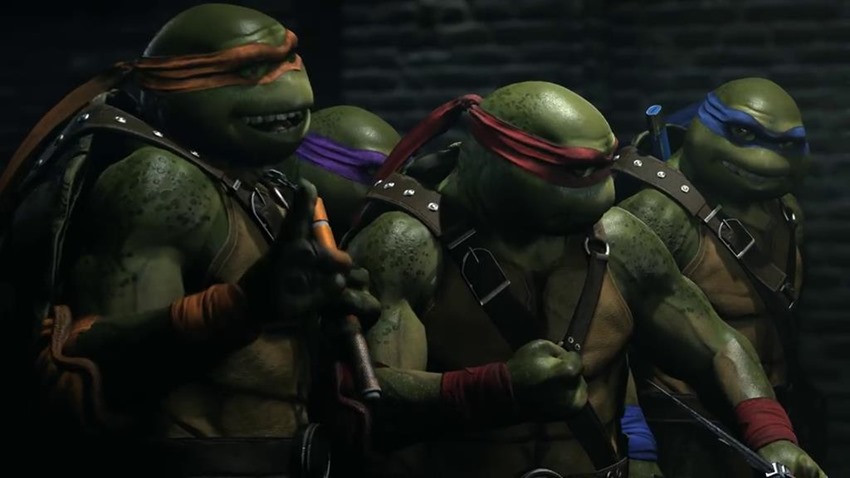 Injustice 2 receives another batch of downloadable characters soon, and the latest additions are…radical, dude. The Batman V Superman simulator hasn't exactly been shy of guest characters, with Mike Mignola's signature creation Hellboy showing up recently with his right hand of doom amongst a few other new heavyweights.
For those of you unaware of just how big a deal that was, remember that Hellboy isn't owned by DC Comics, but pops up alongside his Bureau of Paranormal Research pals in Dark Horse Comics. Injustice 2 is doing that crossover tango again, this time with the iconic Teenage Mutant Ninja Turtles. Here's a brief look at them in action, alongside the Atom and Enchantress:
Sweet Shredder, that reveal put a smile on my face. The Teenage Mutant Ninja Turtles are of course no strangers to fighting games, trading blows way back in the 1993 SNES/MegaDrive game Teenage Mutant Ninja Turtles: Tournament Fighters. It's also not the first time that the Turtles have interacted with DC Comics, as the quartet recently teamed up with Batman for a silly yet fun crossover.
Before you get too excited and make plans to only choose Raphael while you go tell Donatello to suck a lemon, hold your horses. While all four Turtles will be in Injustice 2, I'd wager that only one of them will be truly playable as the rest of the brothers lend a hand via special moves and character abilities. Still, that should make for some interesting combos and it should throw a spanner into the works of a metagame that relies heavily right now on Black Adam as the Injustice 2 powerhouse.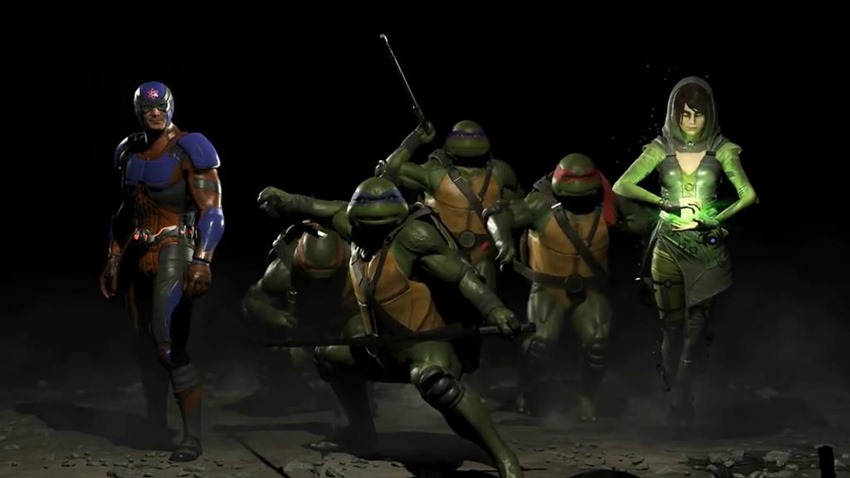 Maybe, hopefully. I can only take so many more of those damn lightning cages from professionals online before I run into the hills screaming. There's no release date for the third fighter pack yet, although PC players can get their hands on Injustice 2 on November 14. In the meantime, I highly recommend checking out Nicklelodeon's Teenage Mutant Ninja Turtles series, which may just have the finest action scenes ever committed to a flatscreen.
Even better, there are several seasons of it to watch and Mikey is still the best. Booyakasha.
Last Updated: November 13, 2017