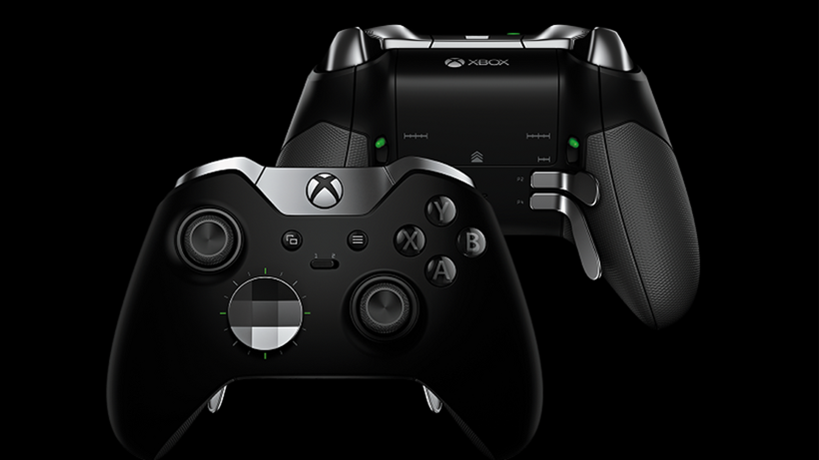 Professional gaming controllers have long existed outside the realm of first-party development, but Microsoft sought to change that at E3 this year. Revealing the Xbox One Elite controller on stage at the biggest gaming event of the year was a bit of a surprise, but it's no doubt that they're making easily one of the most friendly, feature-filled controllers on the market. So it's about damn time we know when it's finally coming out.
Not that most of us will need it, nevermind being able to actually afford the thing.
According to numerous retail listings, including one on Microsoft's own store page, the Xbox One Elite Controller will launch on October 27th. That's the same day as Halo 5: Guardians, making it a fairly logical date for the most professional controller the Xbox One has to drop (considering the massive eSports focus the Halo sequel has). The controller will retail alone for a staggering R2279.00 locally (at its cheapest), and comes standard with the next Xbox One Elite Bundle that Microsoft will presumably launch at the same time.
What does throwing down that amount of cheese on a controller net you though? Well the reason I feel in love with the Elite Controller was purely because of its comfort. The controller has an extremely well-designed rubberized finish to it, making it sit nicely in your hands without the worry of sweat forcing you to readjust your grip. The controller also comes with a bevy of removable buttons and switches (included four back paddles and a weird but intelligent D-Pad), as well as the easiest mechanism to change the length of your trigger pulls on the fly.
Simply put, it's the most well designed, easy to use professional controller out there, but still isn't something I'd say normal videogame enthusiasts need (just like owning something like a Scuf controller in the past). If you have the money to burn, go for it. Honestly. But for most people reading this, October 27th is just another day to wonder how everyone else can afford to drop more than two grand on a fancy controller.
Like esports?
Check out esports central
Last Updated: September 21, 2015