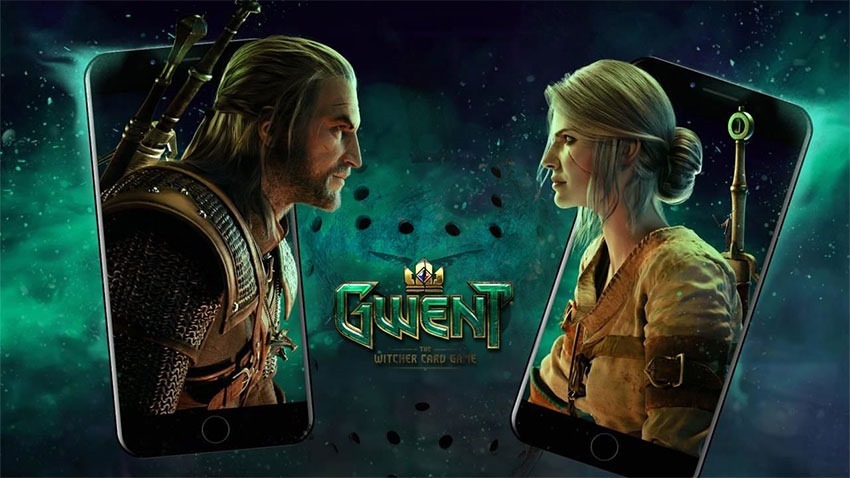 Gwent, the card game made famous by being a diversion in The Witcher 3 was spun out into its own thing. A successful card game in its own right, Gwent was released on PC and later, consoles, as a standalone game. Now, just a year after its console launch, CD Projekt RED is pulling the plug on that version of the game.
With the game now out on mobiles, and the PC version proving to be most popular, the team has decided that it doesn't have the resources to support the console versions.
"When we launched the console versions of GWENT back in 2017, our intention was to provide console players with the same level of support as their PC counterparts. However, having just launched GWENT on iOS, and with the Android version coming, the number of supported platforms would significantly increase. Looking to the future, we do not believe we can support a growing number of different versions of GWENT while improving feature parity between them."
Real-money purchases on the console versions have already been disabled, and on December 9, a patch will hit those versions that'll "freeze GWENT in its current state." Matchmaking will cease working, and no future Gwent content will hit consoles. In six months, the console versions will be shut down entirely.
It's not all doom and gloom though. Until shutdown, console Gwent players will be able to transfer their accounts to either the mobile (You have phones, don't you?) or PC versions of the game. There is a caveat though in that there's no support for account merging, which means if you have multiple accounts across platforms with different levels of progress, you may be in a spot of bother.
As for what'll be transferred?
All collected ornaments
Meteorite Powder — Only applies to Xbox One players*
All other currencies
Cards
Deck lists
Account level
Current Rank
Thronebreaker rewards
Contracts
They came, they saw, they Gwent. Truth is, if they have to shut down any version, the consoles versions make most sense. Phones and PCs are a more natural fit for card games thanks to mouse controls and touch inputs.
Last Updated: December 5, 2019