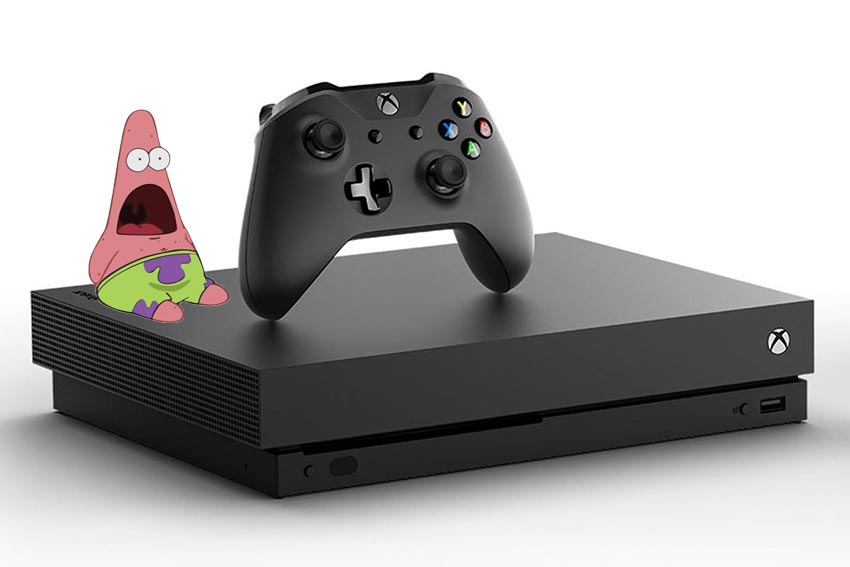 Even if you're more skint than one of M Bison's soldiers following a failed kidnapping attempt of the Queen of England in an effort to make the Bison dollar worth more than glorified toilet paper, grabbing a few games on Xbox isn't too expensive.Between Games with Gold and Xbox Game Pass, having a vast library of titles to play is quick, easy and cheap. And yes, I am typing this paragraph out from the deck of my yacht, the S.S Shill.
Anyway, the problem with having so many games is that you'll never play them. Chances are, many a night you've been bored, booted up the console and while wondering what to play you've gone for an old favourite. Hell even I'm guilty of this: Instead of playing a new game on my Nintendo Switch, I was still jamming Crimsonlands, a twin-stick shooter older than recorded history.
Xbox wants to change all that with a new update, in the shape of the "Surprise Me" button. The idea is easy enough: If you can't decide on what to play, you'll hit the digital button and your Xbox will shuffle in a game from your library to start jamming it. Said game won't launch immediately if you feel like taking another roll of the dice, but it's a neat idea that'll finally give you a kick up the pants so that you can start playing something that has been gathering dust for far too long on your shelf. Like Alien Isolation, which I really need to sit down and jam so that I can stop being a coward.
Even better, you could probably turn this into a game of Russian Roulette, if your library happens to be populated with only the worst games on offer. Just imagine it: You keep five decent games in your backlog, add a crappy sixth one and hit the shuffle button. Misery or joy? Let fate decide! It's a weird but not entirely unwelcome feature the more I think about it.
Often after playing a big game, I find myself at a crossroads of what I should play next. Do I delve deep into something else that's just as epic as my previous game, grab something light instead and get to grips with some gaming comfort food? It's a conundrum that has puzzled man more than the existence of dark matter or what sorcery Tom Cruise uses to stay young, but at least Microsoft is finally pushing forward on a feature that gaming consoles should have had by now.
Last Updated: November 13, 2019